This is a complete guide to downloading Panda Helper VIP iOS/Android for free.
So if you're looking for:
Hack games.
Tweaked apps.
Cheat version.
Then you'll love the content about this new guide. You will get all the above through downloading Panda Helper (or pandahelper) VIP.
Let's get started.
How to install and download Panda Helper VIP iOS for free
Tips: Panda Helper can be installed for free when a common certificate is available, and Panda Helper can run properly for the duration of the common certificate. But common certificate are easily banned by Apple. If Apple bans the common certificate, you need to purchase A VIP before downloading Panda Helper.
Step 1:
Log in to Panda Helper's official website using the Safari browser.
Tips: Please make sure you have turned off the no-trace mode
Step 2:
Click the [Download] button to get VIP.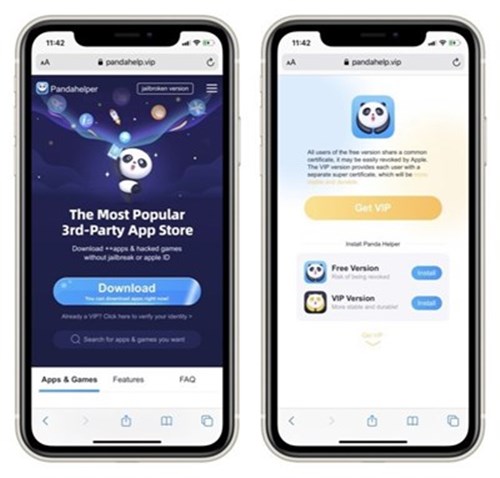 Step 3:
If you are not the VIP member of Panda Helper, you need to be the VIP member first.
Click [Get VIP] and purchase the VIP package you want.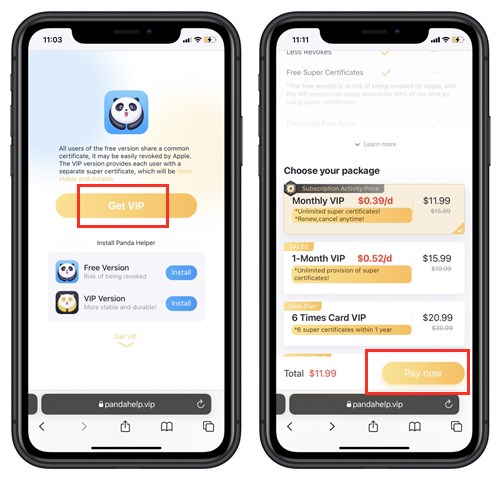 If you are already the Panda Helper VIP user.
Step 1:
Click on the text below the Download button [Already a VIP? Click here to verify your identity]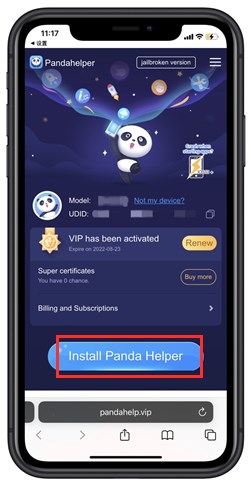 Step 2:
Follow the instructions to install the configuration profile.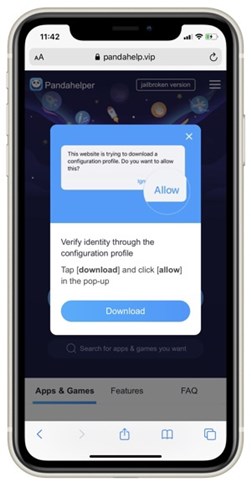 Step 3:
After successfully installing the configuration profile, you will see the [Install Panda Helper] button.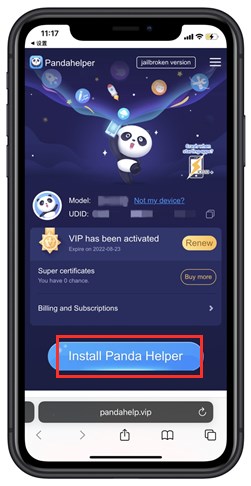 Step 4:
Click [install Panda Helper]. Then Panda Helper iOS
VIP will appear on your homecreen.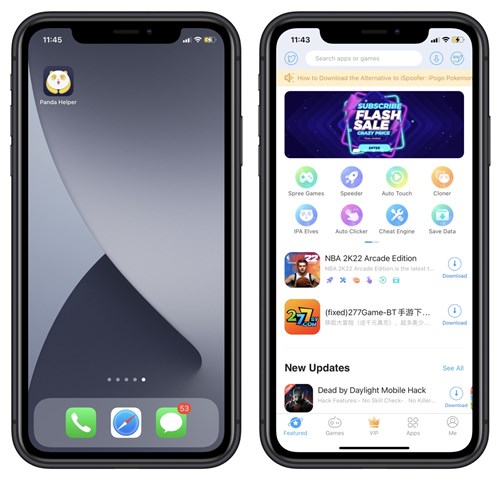 Tips: If you still don't see this button, please make sure you have already purchased Panda Helper VIP and it is still valid.
Panda Helper VIP iOS(FQA):
This is some Panda Helper iOS VIP FAQ. Any other questions, technical support, order modification, refunds, please contact us by Email. (Email: support@pandahelp.vip)
How to install Panda Helper VIP Android for free
Panda Helper Android VIP is free, and you don't need to pay for VIP. If you are an Android user, hack games and tweaked apps are also provided here.