Overview of Panda Auto Touch
Today, let me introduce Panda Auto Touch in detail to you. Do you often get bored by repeatedly clicking on the pages or buttons of the game? Do you want a tool to pass the game automatically when you have to do other things? Do you have too many idle games that can't be played because of the other troublesome settings are too hard to handle? If you have the same doubts, you have come to the right place.
Panda Helper Auto Touch is the very tool you expect, which can simulate your actions when you play the games. It realizes automation on games quickly. It works on iOS 16, iOS 15, and iOS 14. And it can also be used in android device. Developed by Panda Helper, an alternative App Store for various games and tweaked apps like Instagram, Twitter, and YouTube. It doesn't require you to jailbreak your devices. If people expected to use tools like it previously, they have to jailbreak their devices. But you can use it on iOS 16 without jailbreaking smoothly.
Download Panda Helper to get Panda Auto Touch for your games. We will share the step-by-step guide below. Follow it to enjoy games with Auto Touch!
Advantages of Panda Auto Touch
After a general understanding of Panda Auto Touch, we know it is a simulator that can record your actions and then replay them according to the template you recorded. It can help you to repeat the task. It is user friendly and just like the most advanced auto clicker.
We can record IMG and play using the Panda Auto Touch to save time. The following are the detailed advantages of the Panda Auto Touch:
- The game is configured with Auto Touch, VIP can directly download it to purchase it.
- The Panda Auto Touch can help you to repeat the task and free your hands.
It is called the most advanced auto clicker and can help you with repetitive tasks, but it is not necessarily suitable for all games. Try it!
Tutorial of How to Use Panda Auto Touch in Art of War: Legions Hack
After learning the overview and the advantages of the Panda Auto Touch, we know it is just like the Panda Auto Clicker. But it has a recording feature without using the download button. And we even don't need to handle some ipa files. There is a floating window; we do't need to double finger scroll or press power button. To make it easier for everyone to understand this feature, we will use "Art of War Legions Hack" to show you how to use Panda autotouch, a funny strategy game with many spectacular battles. Then, let's learn it together.
First, open the Panda Helper official website, then download and install the Panda Helper VIP.
Next, download Art of War: Legions Hack from Panda Helper.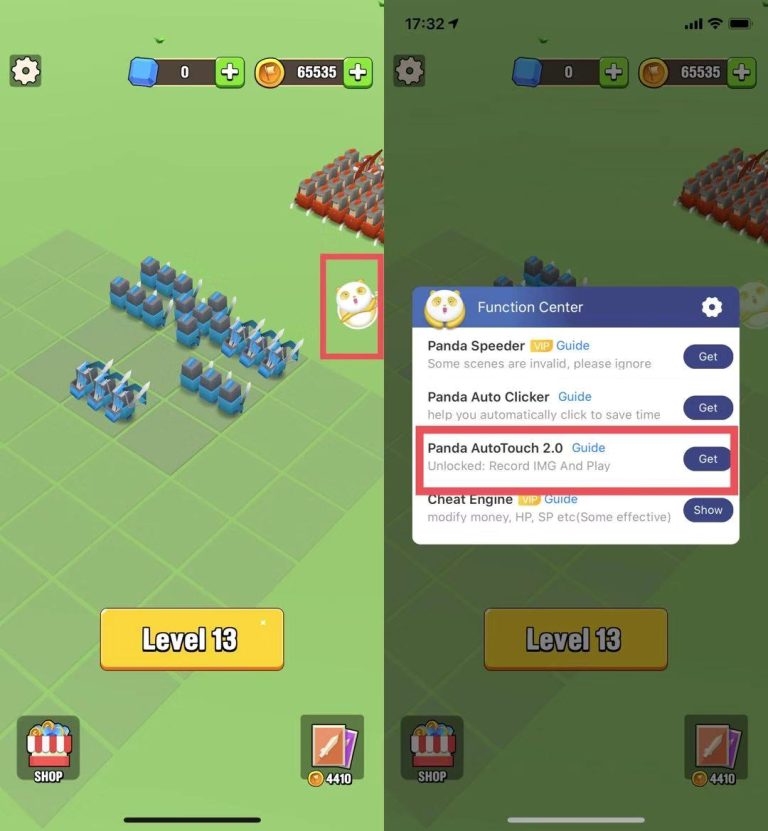 Then, press the "Record" button, and it will be on the screen.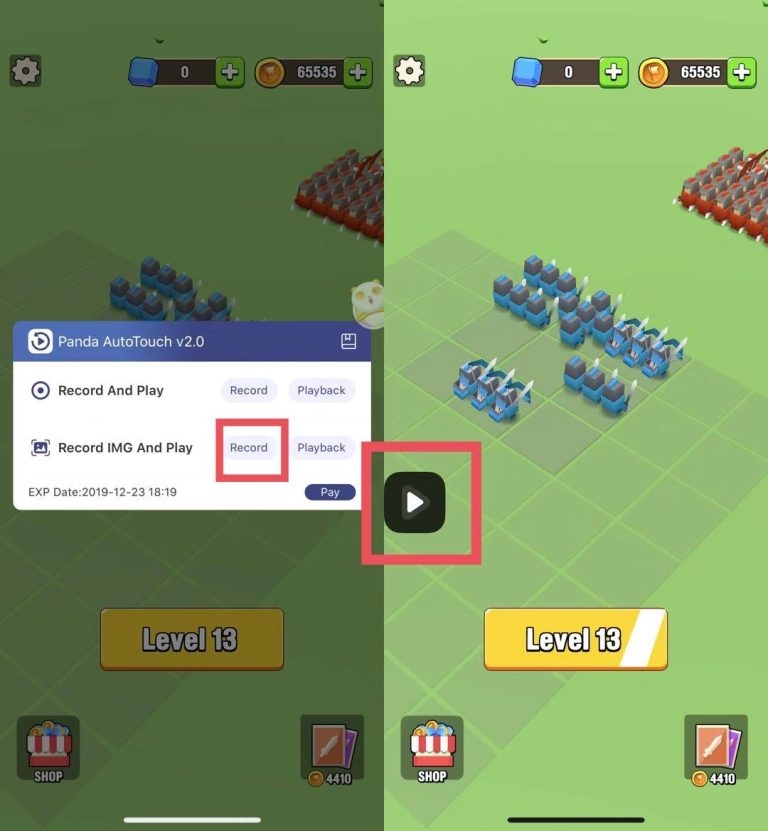 Click the black square "Record" button and create a new file.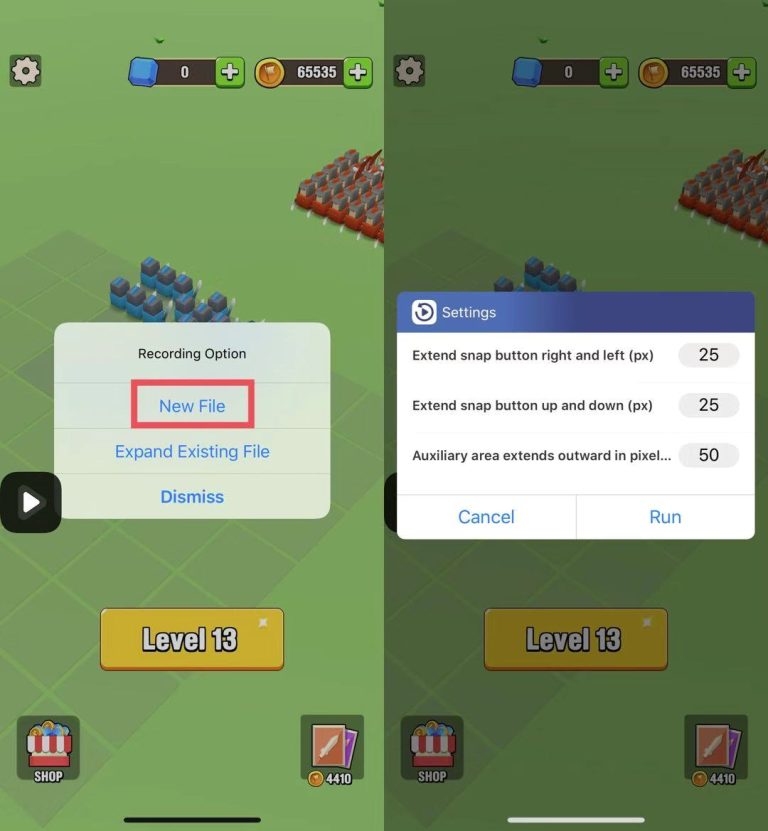 Change the set and tap "Run" to start recording.
To make the snap range of Auto Touch more accurate, I suggest that it can be set to a value of less than 20px in the Art of War Legions Hack.
Here I set the three values to 15px, 15px, and 30px. Please note that different snap ranges need to be set according to different games to ensure the accuracy of the range. Then press "Run" to start.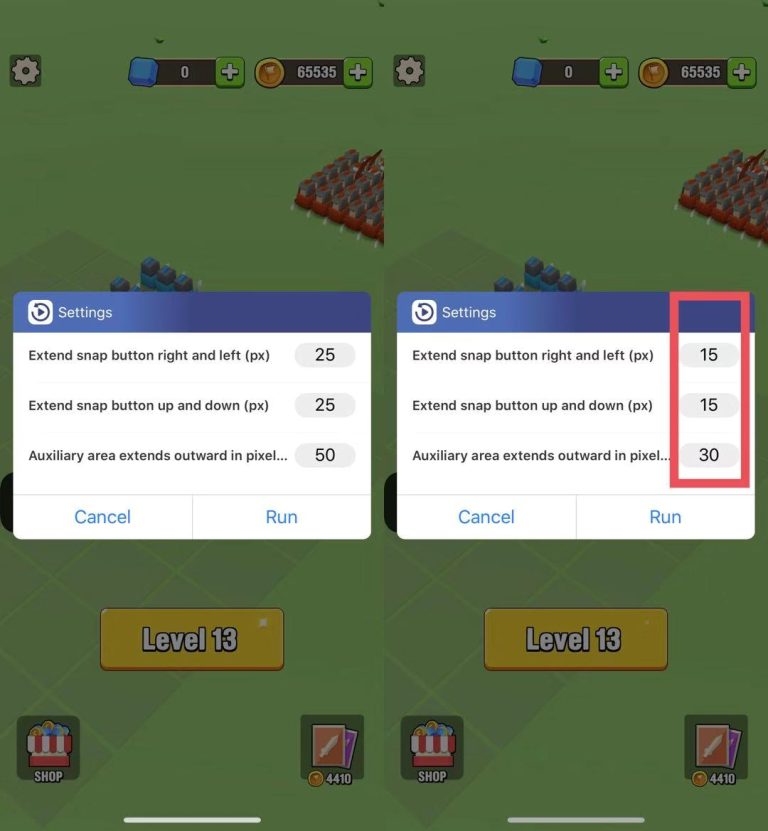 Moreover, Tap the Black Square Button Again to Finish the Recording.
After the recording starts, the recording button will be red, indicating that the recording is in progress. After recording, press the red recording button again to stop recording. Now we start to operate the game flow completely, that is, to complete a level game according to your regular click order.
At last, Save and Use the Record File We Make. All of these are general settings. It helps us don't need to handle repetitive tasks. Just use it on your mobile device. Don't hesitate. Let's use it like the Panda Auto Clicker together. 
Rename and save the file you just recorded. Then go back to the game and select Auto Touch 2.0 again. This time we click "Playback" and then run the recording. Auto Touch will simulate your operation and help you connect and play the game automatically.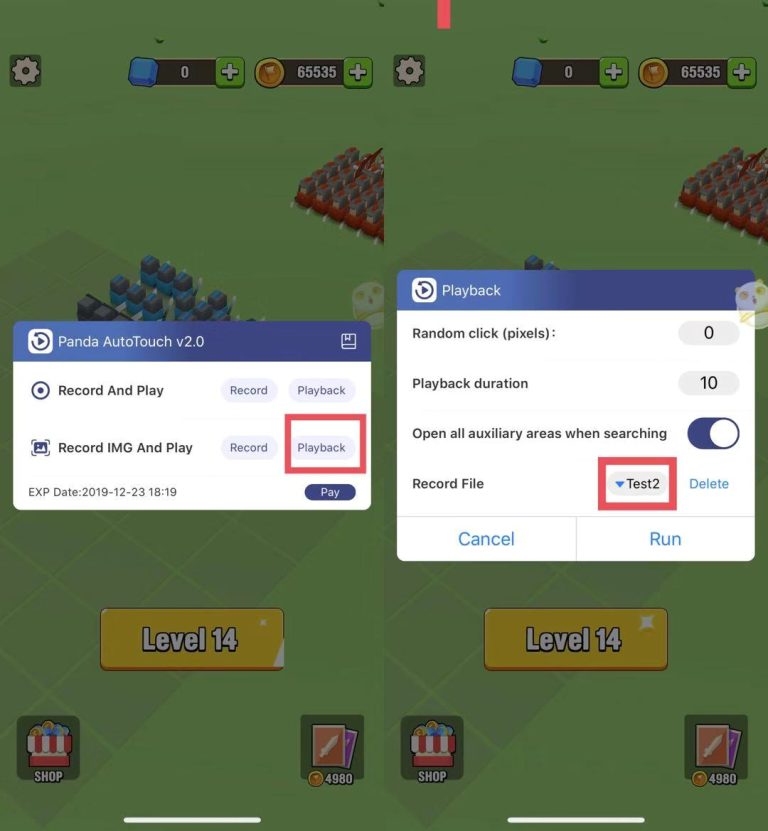 If you have learned the tutorial, you don't have to abandon the idle games because of the other troublesome settings. Let's pick up the idle games together.
Panda Auto Touch FAQs
Some users have learned to use Auto Touch as the advanced auto clicker. As we know, Auto Touch has a recording feature, data entry, and other troublesome settings. And the following are more FAQs about it. If you are interested in it, let's learn about them.
Q: Is Panda Auto Touch Free?
A: Panda Auto Touch is a PRO feature. And it has a free trial period currently.
Q: Panda Auto Touch Can Use on PC or Android?
A: Sorry, Panda Auto Touch currently only supports iOS.
Q: Why is the Panda Auto Touch Not Working?
A: Please ensure the games you want are on Panda Helper and support auto touch. If you don't have one, submit apps on which you expect us to add the Auto touch feature, and we will do it with all our might to meet your requirement. The tutorial on How to submit app requests on Panda?
Q: What is the Difference Between Auto Touch and Auto Clicker?
A: Panda Auto Touch resembles Panda Auto Clicker, but it is different. Panda Auto Touch automates the game by tape-recording your moves and repeating them. It is more vital than Panda Auto Clicker. But we can also install Panda Auto Clicker to have a try. 
Let's get out of repetitive tasks and experience all these features of the Auto Touch.