What is Panda Cheat Engine
Today, let's learn the Panda Cheat Engine for iOS 16 and iOS 15 to Hack games and how to use Cheat Engine. Panda Cheat Engine provides hacking game opportunities to players who don't know code and desire to change game items independently. It is friendly to all users for hacking games, similar to GameGem and game guardian, which are popular cheat engines in the jailbreak community.
The primary usage of Panda Cheat Engine is to change the number of items in games so that you can get unlimited items as you wish and whenever you need them. We will introduce the primary usage late. Excluding the basic usage, other senior ways to use Cheat Engine are waiting for you to explore.
Advantages of Panda Cheat Engine
After a general understanding of Panda Cheat Engine iOS, let's learn its advantages in more detail.
Panda Cheat Engine is the universal tool that allows you to cheat in essentially a game to a certain extent. Cheat Engine will enable you to scan the game memory for data/values and then change/hack that data like a gem, gold, health, HP, MP, SP, and more to get a massive advantage over other game players. That means it can help you change the values you want.
Most iOS users don't know they can modify the game data stored on their devices. For example, if you want more money in the game, you can use Cheat Engine to alter the value of coins and get unlimited coins in seconds. The most important is this trick about cheating can save you real money and time. The cheat engine iOS can help you cheat in iOS games and iOS apps. And it can't be used in the Mac version.
And the most point I like is that we don't need to install Cheat Engine, it's added as a function in the games directly.
The Tutorial on How to Use the Panda Cheat Engine in The Escapists
We have learned what is Panda Cheat Engine and the advantages of it. Then, let's learn the concrete steps of how to use it together! It even doesn't need to use any cheat codes. 
The following tutorial shows you how to cheat unlimited money in The Escapists using Panda Cheat Engine. The method is also suitable for modifying other game values.
First, download The Escapists from Panda Helper and install it. Then open the game and play for a while. Make sure the number of the coin is not zero.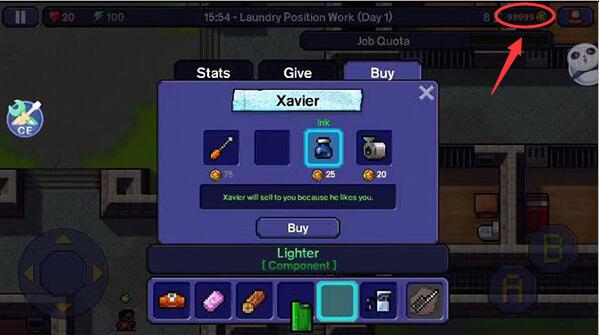 Then, click the "Panda" icon in the game. Then you will see the Cheat Engine. Click the "Show" button.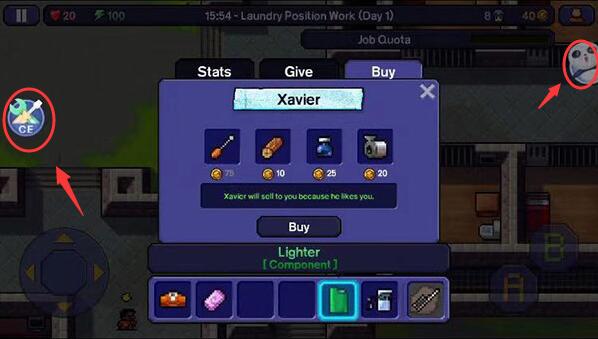 Click the CE and search your current number of coins (choose "=" and "UInt" or "SInt"). It is 40 now in my game.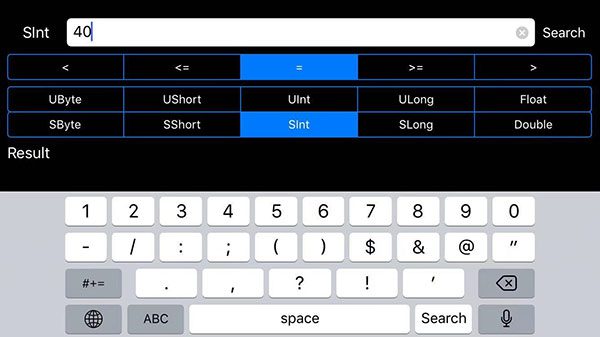 Now, in the result list, there may be a lot of values that you can't determine which one is the value of coins. To narrow the list down, we go into the game and change the value by doing whatever one needs to do to change it.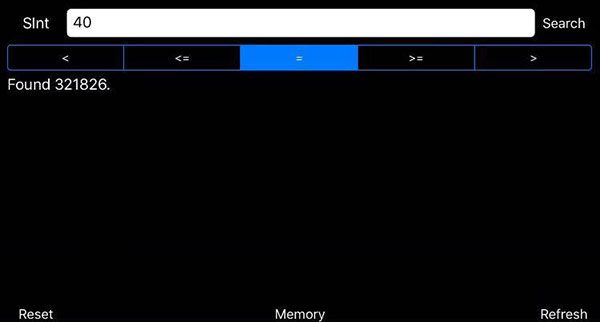 Get/Consume coins in the game until the number of coins has changed. Then we go back to Cheat Engine and search for the new value (it is 30 now). Repeat this step until the list has less than 12 values left (it could be less too).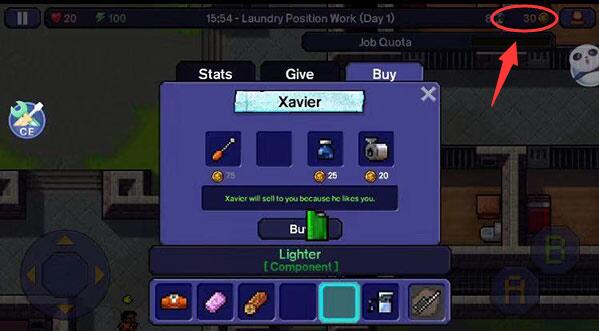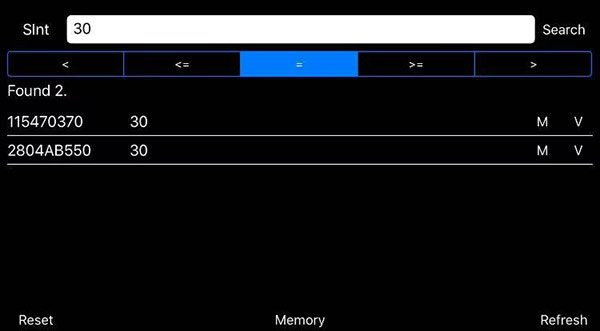 Click M to change the first two values to 999999 and click ok. The modified value can be determined by yourself, but not more than 2.1 billion. Otherwise, the game will crash.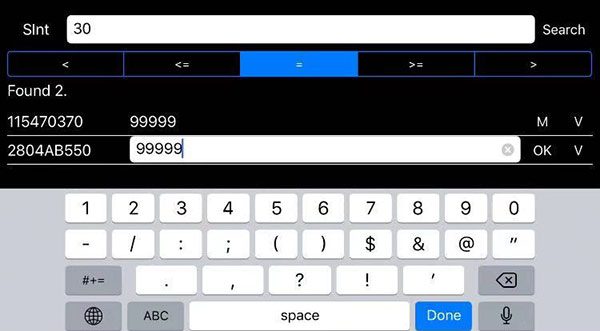 To get/consume coins again, the number of coins will become the value just modified. You can also modify the value of gold, gem, HP, SP, and more similarly.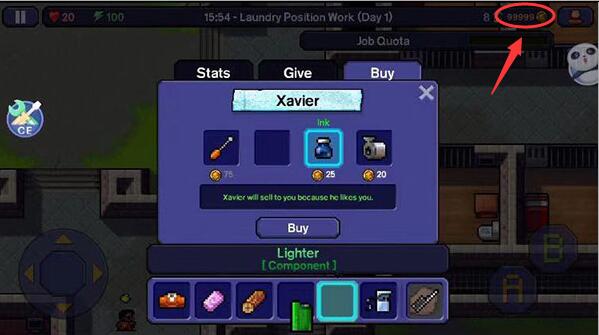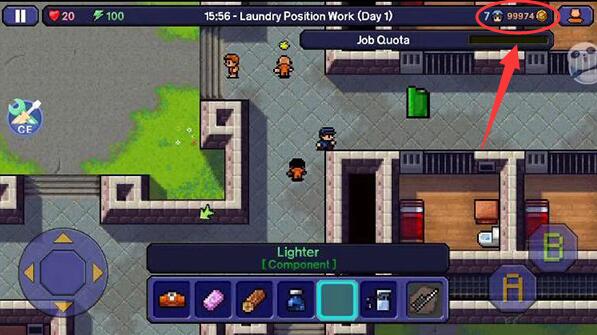 That's the tutorial on how to use the Panda Cheat Engine to change the values in the game. Let's have a try.
FAQs of Panda Cheat Engine
We have learned what Panda Cheat Engine is and how to use it. Some users may have other questions, so let's learn more about the FAQs of Cheat Engines.
Q: What is Panda Cheat Engine?
A: Panda Cheat Engine is a tool for people to hack the game independently. The primary usage is to change the game's values as people expect. According to the games, it supports cheating XP, golds, coins, HP, SP, and more.
Q: Where is Panda Cheat Engine?
A: Panda Cheat engine is on the floating icon. You will see the floating icon when you open the games downloaded from Panda Helper. If you can't see Panda Cheat Engine after tapping the floating icon, it means Panda Cheat Engine doesn't support the game.
Q: Running Into Crashing Problem While Using Panda Cheat Engine. What Can I do?
A: Check whether the number you want to change is too small. If it is, please increase it and then try again. When it is too small, it will make the app crash.
Q: Why Does the Value Not Change After Using Panda Cheat Engine?
A: On the one hand, the data of some games is stored on the network and will be verified online. This kind of data cannot be modified using Cheat Engine. Once modified, it will be corrected after being connected to the Internet.
On the other hand, after excluding the above situation where the data cannot be modified. Please check again whether you use Panda Cheat Engine correctly. If it is the first time you have tried Panda Cheat Engine, we recommend you follow the tutorial of Panda Cheat Engine to try again.
Q: Is Panda Cheat Engine safe?
A: Yes, Panda Cheat Engine is pretty safe.
And there is a notice we need to know: Cheat Engine won't work with some games. Any game with cheat protection or online multiplayer functionality won't work with Cheat Engine. The use of Cheat Engine may cause your account to be banned at your own risk.
And if you have used Panda Cheat Engine successfully on other games, but the value doesn't change as you expect on this game. It means Panda Cheat Engine doesn't support changing this value. Sometimes the cheat engine can't work on some games, but sometimes it can be because the developer has made settings to prevent cheating.
However, there is a probability that the cheat engine could be applied to other values. It needs you to explore.
When you need help, please get in touch with us: panda.helper.com@gmail.com