A: Panda App Signer is available for iOS 14, iOS 13, iOS 12 and iOS 11.
A: Panda App Signer is a value-added service for Panda Helper VIP. You need to be Panda Helper VIP first, then purchase Panda App Signer service according to your needs.
A: First, if your VIP expires but you haven't used up your number of times yet, the number of Panda App Signer times will still be preserved and will not be emptied. However, since the Panda App Signer is based on Panda Helper VIP system, you need to renew Panda Helper VIP before you can continue to use the Panda App Signer feature.
A: Firstly, you can continue to use Panda App Signer only during Panda Helper VIP period. Secondly, Panda App Signer is calculated in counts, and the same IPA repeats to be signed without deduction.
But it should be noted that even the same game, including but not limited to different versions, different hacks, different bundle IDs, will be treated like different IPAs by the program as long as there is any difference in the code.
A: Sorry, it is no refund due to the special nature of Panda App Signer service. Please consider carefully before purchasing, once purchased, you agree and accept the terms.
A: Panda App Signer is just a virtual service that helps you provide a certificate for your App. The use of the App depends on many factors, such as the version of the App itself, the availability of the App, the compatibility of the App, and the compatibility of the device, so we cannot guarantee that all it can be installed and used normally after the App is signed. Panda Helper also does not accept refund requests for these reasons.
A: If your App fail to sign, please try to reinstall Panda Helper VIP client, or try again after changing the network environment.
Panda App Signer isn't available for in several situations: Panda App Signer cannot sign the encrypted IPA file downloaded from the App Store, nor can it sign the damaged IPA file.
A: The gray icon indicates that the certificate used by this app has been revoked or expired. Please click to re-sign. If it is still a gray icon after resigning, please go to the official website (http://m.pandahelp.vip/?s=gg) to update Panda Helper VIP to the latest version and then try it again.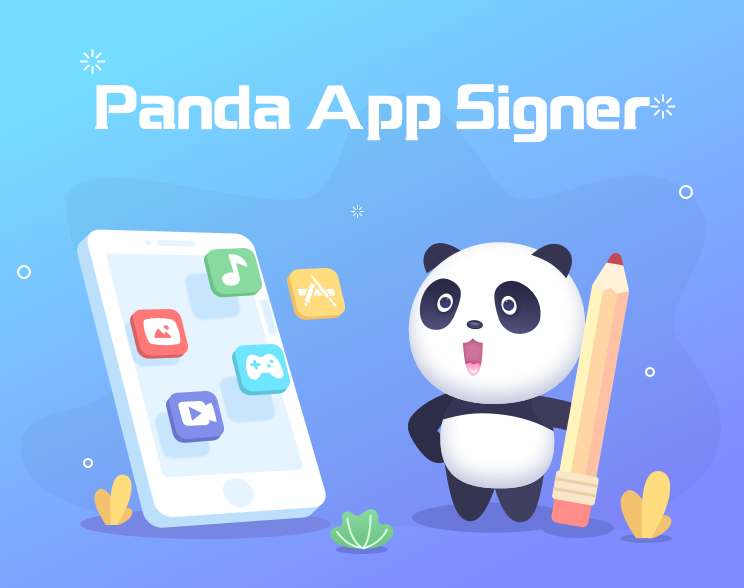 Panda App Signer Tutorial
Other Amazing Panda Features: