Before knowing how to get Auto Clicker on mobile, most users may be confused about Auto Clicker. Then let me do an introduction of the Auto Clicker for you.
As we all know, Auto Clicker is a convenient automatic click tool; it can help you click the items when you are playing mobile games.
And you can download the Panda Helper to use it without jailbreak.
Even though some users know how to get Auto Clicker On mobile, they can't get a precise location. So let's see the following:
Panda Helper Auto clicker is on the floating icon. When you download the games that support it from Panda and open the games, you will see the floating icon showing up.
As the following picture circled: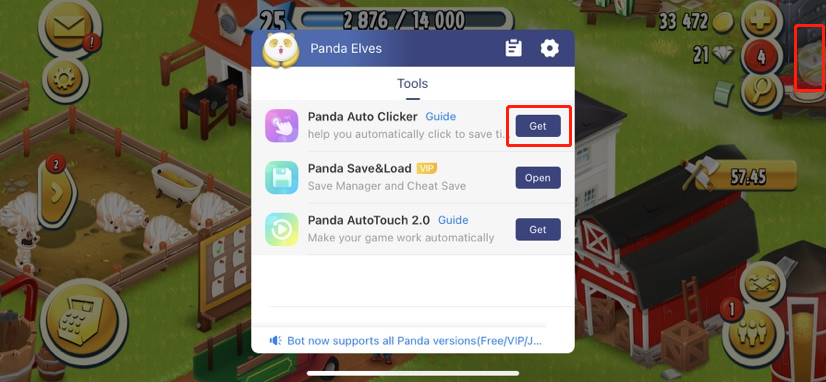 After learning about what Auto Clicker is and where to use it. Then before learning about how to get Auto Clicker On mobile, we must know when to use the Auto Clicker.
When playing mobile games, we often encounter a need to keep clicking on the screen, sometimes in the battle, sometimes in the process of character dialogue, or by clicking on the screen to collect items. At this time, open the Auto Clicker click automatically, let it help you finish these tasks.
Of course, the prerequisite is that the game you play supports the use of the Auto Clicker. Such as Coin Master, Last Day on Earth Hack, Tap Titans 2 Hack, Dragon Ball Legends Hack, Clash of Clans - AI and so on.
It keeps the logo that I circled in the picture: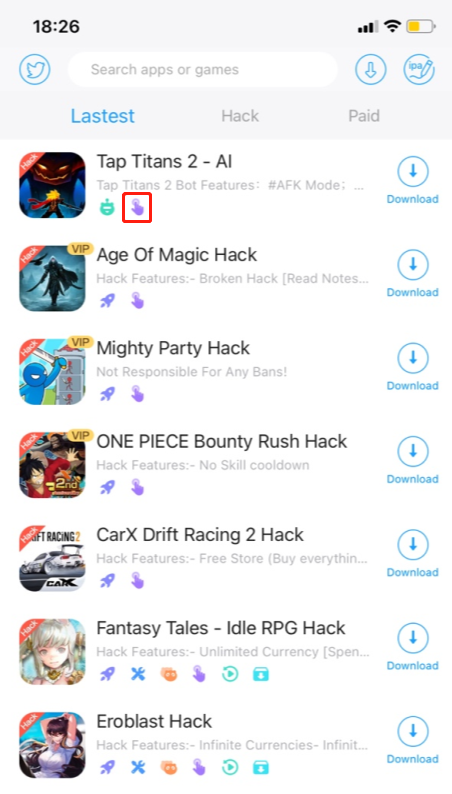 If you want to know how to get Auto Clicker On mobile, you can download Panda Helper to use it.
Step 1: Open Safari and go to Panda Helper official website
or Scan QR code.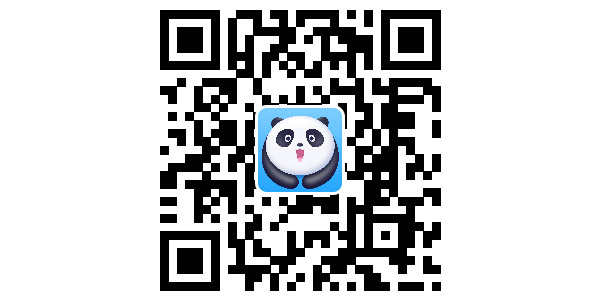 Step 2: Tap on the Download button.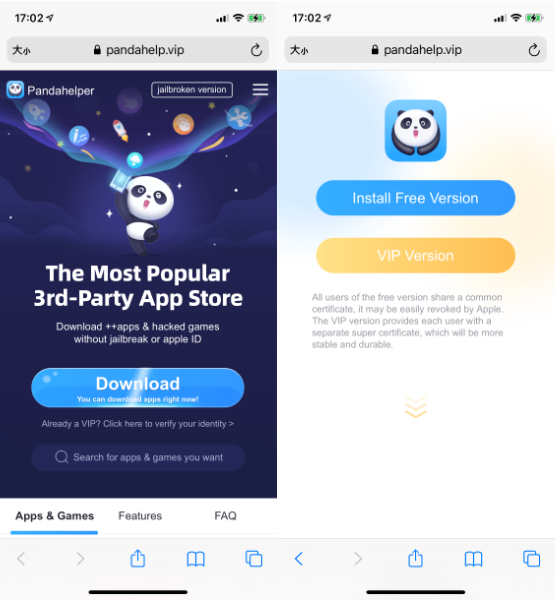 If you are not the VIP member of Panda Helper, you have two choices: to be the VIP member or try Panda Helper Free version.
For a better experience, we recommend that you consider joining the Panda Helper VIP membership.
Step 3: If you are already the Panda Helper VIP user, click on the text link below the Download button.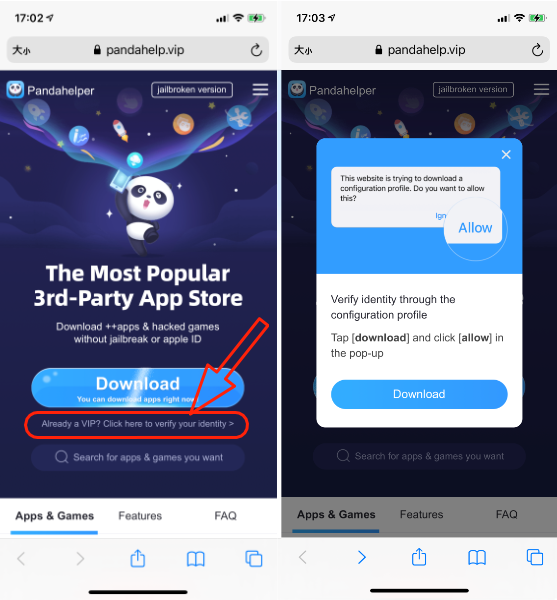 Step 4: Follow the prompts to install the Panda Helper profile so that Panda Helper can successfully obtain your VIP expiration date.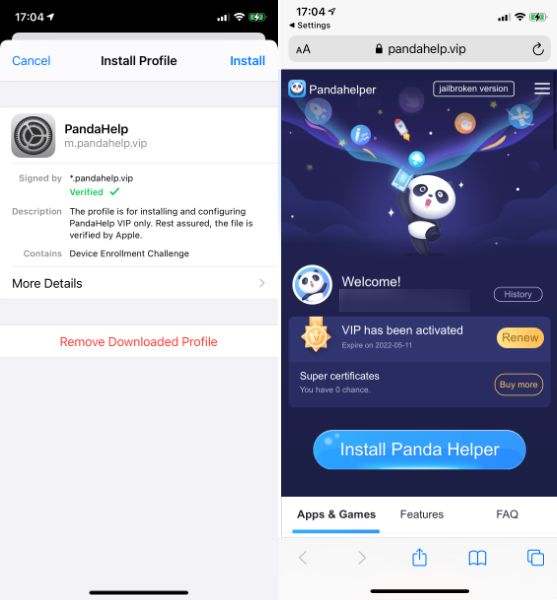 Step 5: Once the profile is installed, go back to the Panda Helper official website to download the Panda Helper VIP app.
Step 6: Now launch Panda Helper, search for a game that can use Auto Clicker, and install it. When you open it the first time, you see the "Untrusted Enterprise Developer" message again. Go to the Settings app and trust the profile belonging to it as you did with Panda Helper.
Step 7: Check out the game and handle the Auto Clicker as the following videos. You can also share how to get Auto Clicker On mobile with your friends.
Here is the tutorial videos of how to get Auto Clicker On mobile.
Adjust Game Speed on iOS 14-Panda Speeder
Panda Cheat Engine for iOS 14 to Hack Games on your own
Panda Cheat Engine for iOS 14 to Hack Games on your own
Unlock All Levels on Plants vs. Zombie Hack from Panda Cloud Save iOS 14
Install Cracked Apps on iOS 14 No PC - Panda App Signer