Soda Dungeon is a mobile RPG adventure game supporting iOS, Android and PC platforms. In 2020, Soda Dungeon 2 from the Soda Dungeon serials was released on iOS, Android, PC and even Mac platforms. For Soda Dungeon fans, if you want to enjoy better experience on Soda Dungeon 2 and Soda Dungeon on iOS devices, an alternative app store called Panda Helper will realize it and add an auto play hack tool to enhance the experience!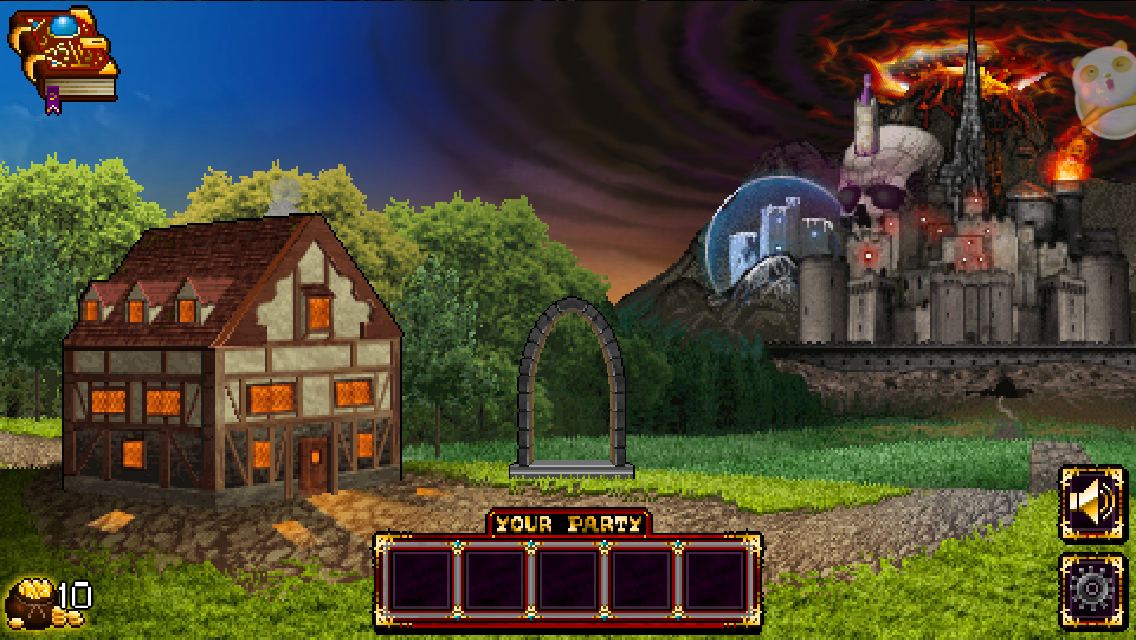 Panda Helper which a free alternative app store providing access to download hack or tweaked apps with hacking tools like Panda Auto Clicker, Panda Speeder and Panda Cheat Engine working on iOS 14, iOS 13 and iOS 12. Using Panda Auto Clicker on Soda Dungeon and Soda Dungeon 2 helps you auto press the screen to win the games without effort! Panda Auto Clicker would replace you to auto play the game if only you set it. See the bleow tutorail to learn it.
In addition, Panda Helper has Soda Dungeon hack version and Soda Dungeon 2 Hack , which are two hacked versions of Soda Dungeon serials.
Hack Features of Soda Dungeon Hack: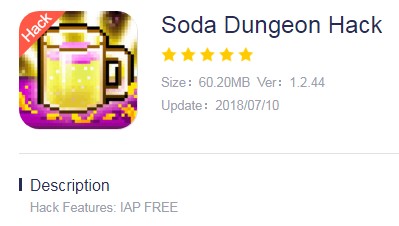 Hack Features of Soda Dungeon 2 Hack: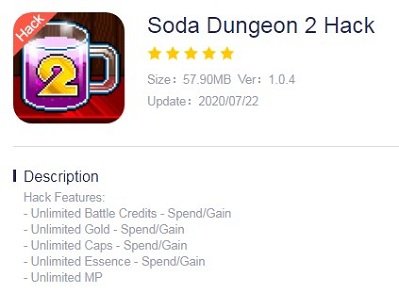 Download them from Panda Helper to enjoy hacked features and auto play ever-growing game experience. For usage of Pand Auto Clicker to auto play, learn it from below tutorial
How do you use Panda Auto Clicker to Auto Play Soda Dungeon 2 and Soda Dungeon on iOS 14?
Broadly speaking, Panda Auto Clicker is able to be used on all scenes of games where you need it. Therefore, we only use Soda Dungeon as an example to show you how to use Panda Auto Clicker basically. If you like to play other games with Panda Auto Clicker like using it on Soda Dungeon 2 Hack, it is the same method as Soda Dungeon to use Panda Auto Clicker on it. If you want to learn more about Auto Clicker, read this aritle:Panda Auto Clicker: Auto Click on iOS 14 without Jailbreak
Step 1: Download Soda Dungeon from Panda Heleper.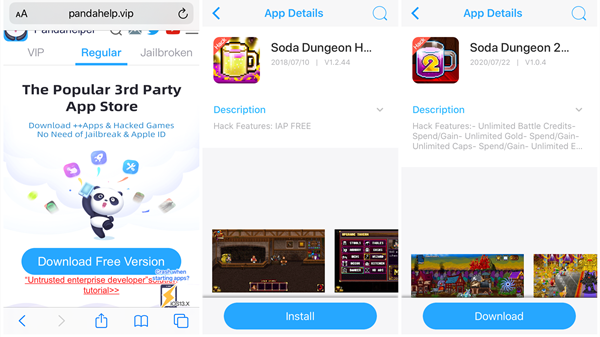 Step 2: Open Soda Dungeon Hack on iOS 14.
Step 3: Wait for appearing a floating icon and tap it on Soda Dungeon Hack.
Step 4: Tap"Get" near Panda Auto Clicker.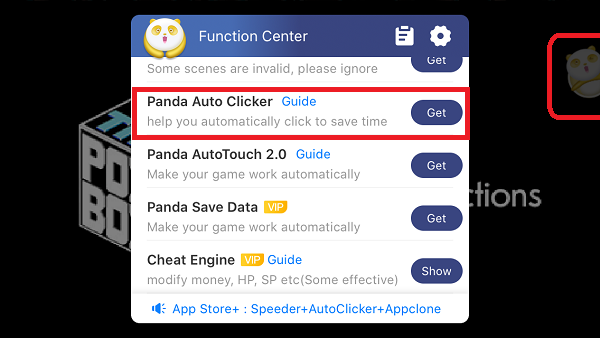 Step 5: Tap"+" button to add target sights.
Step 6: Move the target sights to the places where you want it to click automatically.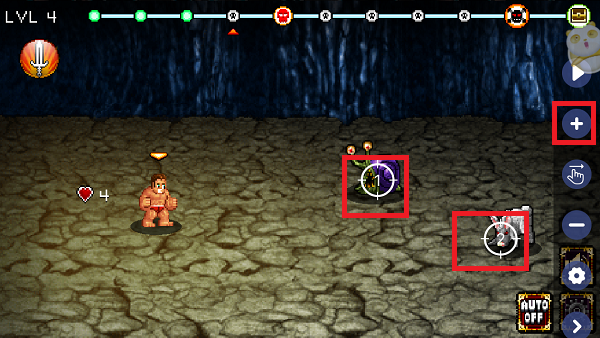 Step 7: Run Auto Clicker to auto play Soda Dungeon and enjoy it.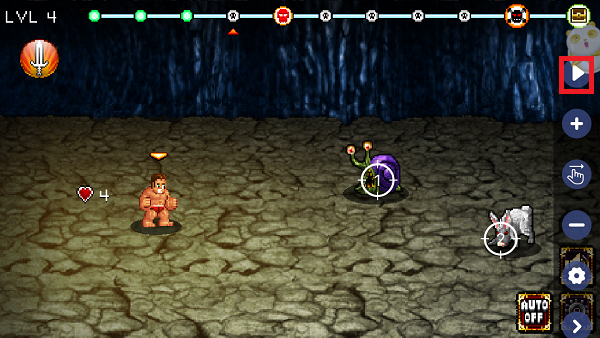 Other interesting articles: