Before learning how to use Panda Auto Clicker in Might&Magic RPG, let's know more about it.
As we know, Might&Magic is a fast-paced strategy RPG for mobile based on the medieval fantasy realm of Might&Magic RPG. Discover and collect hundreds of elemental creatures and assemble an ultimate team of warriors. Evolve your creatures from loyal to legendary, summoning them to battle in an absorbing story mode and action-packed PvP matches.
Might&Magic RPG gameplay is like familiar RPG games. You must select the target enemy in the battle and repeatedly release the combat skills. Have you ever thought about this game and whether it can automate the attack in the war? Don't worry; you can use the Panda Auto Clicker to automate and free your fingers.
What is the Panda Auto Clicker?
Panda Auto Clicker is an automatic click tool that simulates finger clicks on a mobile phone screen, which helps gamers to free their fingers and easily win battles in the game. Panda Auto Clicker is available for games such as AbyssRium (Tap Tap Fish), Tap Titans, etc., which require players to tap the screen to attack enemies and collect coins always. Or it is an RPG game with a lengthy character dialogue, which can help you automatically scroll through the character dialogue with an automatic click. Panda Auto Clicker supports iOS 15, iOS 14, iOS 13, and without Jailbreak.
Panda Auto Clicker is a PRO Feature
– For Panda Helper Free users
You can purchase the Panda Auto Clicker feature separately without paying Panda Helper VIP. Then you can experience the games that support this feature.
– For Panda Helper VIP users
You can enjoy a lower price for Panda Auto Clicker (up to 75% discount).
Because the selling price may be adjusted according to market strategy, the final price is subject to the purchase page.
How to Use Panda Auto Clicker in Might&Magic RPG?
Panda Helper offers new users several hours of trial time, and you can decide if you want to pay for Panda Auto Clicker after you try it out.
1. First of all, you need to download Panda Helper. If you have already installed Panda Helper, please update it to the latest version. Open Safari and go to Panda Helper's official website to download Panda Helper.
2. Search for the Might&Magic RPG game in Panda Helper and install it.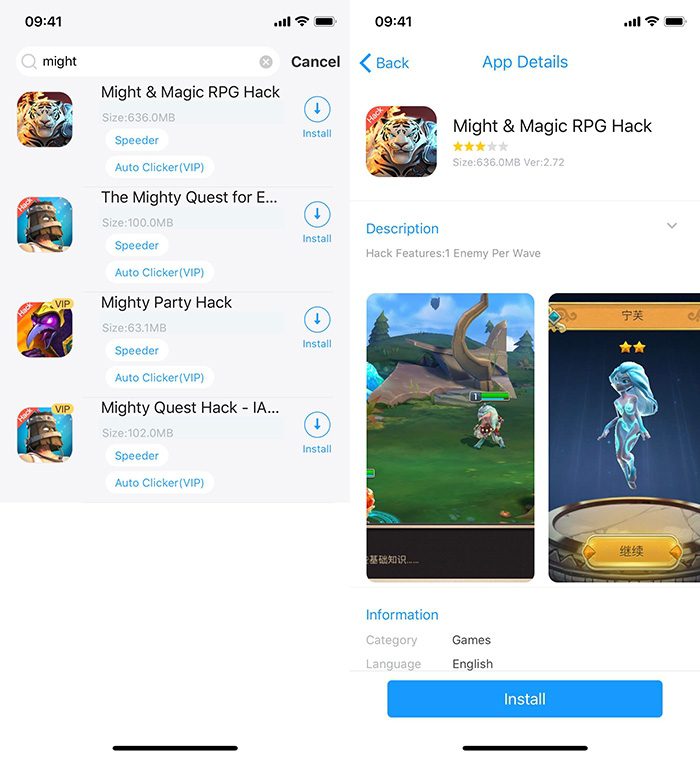 3. Once Might&Magic RPG is installed, please open it and wait a moment to see the Panda icon appear in the game. Tap on the panda icon, and you will see Panda Auto Clicker in the pop-up.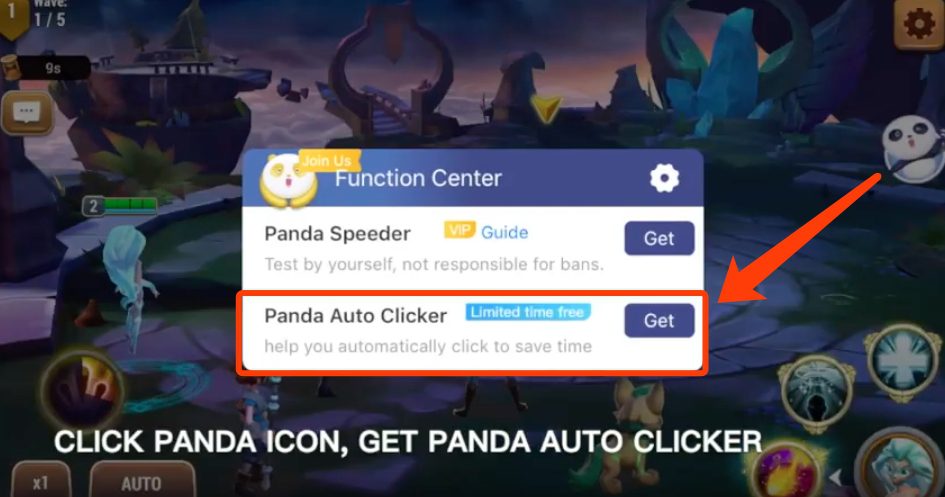 4. Next, I will show you how to use Panda Auto Clicker when fighting a battle. Tap the control bar "+" on the right side of the screen. I added two target sights and dragged them where I needed to click.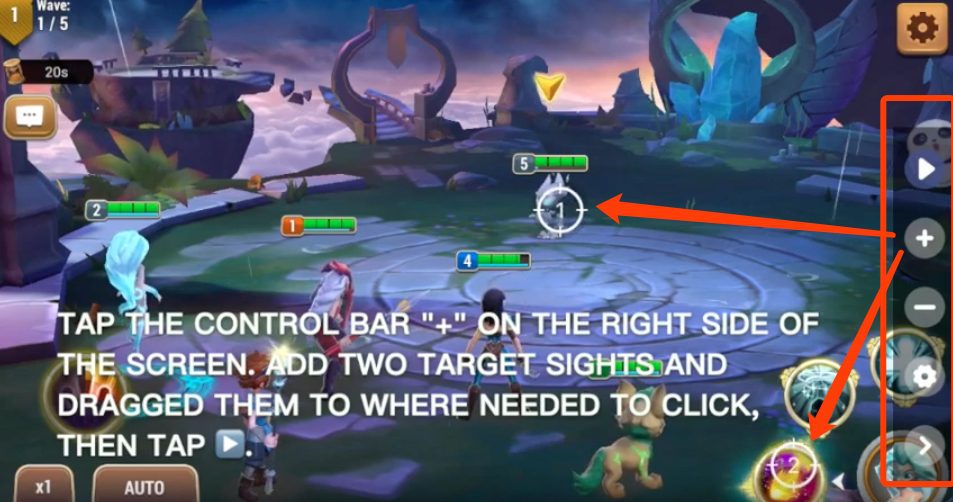 5. You can set the start/end delay time for each target sight according to your needs.
6. To save the configuration, you can tap the gear icon on the control bar to save it.
7. Don't forget to tap the start button on the control bar.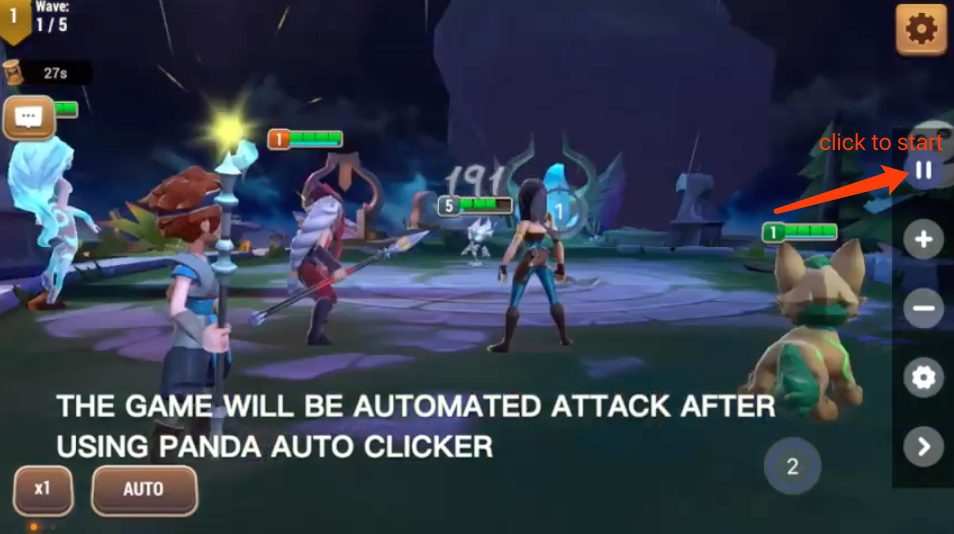 Other Amazing Panda Tools: