The solution to fix Cydia not working, crashing, or not opening is to jailbreak by unc0ver jailbreak tool as long as you use the unc0ver tool to jailbreak your devices.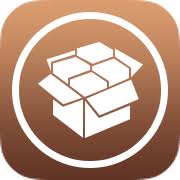 Why can this method fix the problem? Because using unc0ver to jailbreak has this situation: when you restart your devices, the jailbroken status will become unjailbroken.
Sometimes the devices may restart on their own for some reason when you are unaware of it. Therefore, you will be surprised when Cydia is not working or not opening.
How to Fix Cydia Not Working, Crashing, or Not Opening?
Open the unc0ver jailbreak tool.
Jailbreak your devices again.
Wait for restarting your devices if jailbreaking completes.
Use Cydia.
How to Fix unc0ver Not Working, Crashing, or Not Opening?
If your unc0ver jailbreak tool has the same issue when you use it to jailbreak, please reinstall it from the website you download it to try again or follow this solution to fix unc0ver not working.
The high probability is due to revoked certificates of your unc0ver jailbreak tool. Because Apple requests that apps have Apple certificates and can be used on iOS devices, you need to get that unc0ver with working certificates or sign apps on your own.
Unc0ver Jailbreak Tutorial: