Ubisoft hosted the "Ubisoft Forward" live gameon July 12. At the same time, Ubisoft announced the free gift of "Watch Dogs 2" PC version to warm up the upcoming "Watch Dogs: Legion". Players who have not yet experienced the "Watch Dog" series of games can also take this opportunity to make up lessons for the previous work.
How to get "Watch Dog 2" for free:
Go to the Ubisoft's page and click on the "REGISTER HERE TO CLAIM YOUR UBISOFT FORWARD REWARDS" link.
https://support.ubisoft.com/en-US/News/000056669/Ubisoft-Forward-Rewards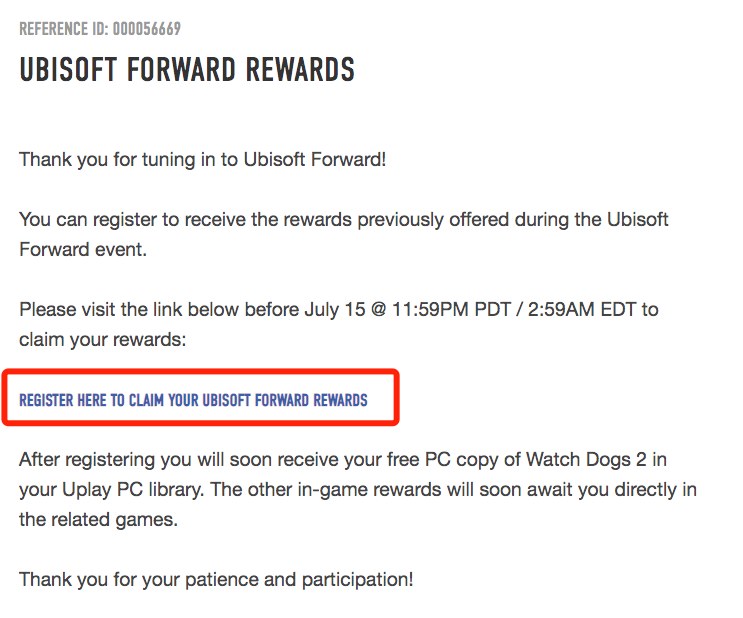 2. Click the "REGISTER" button to log in or register. If you already have an Ubisoft account, you can log in directly. If not, just register one for free.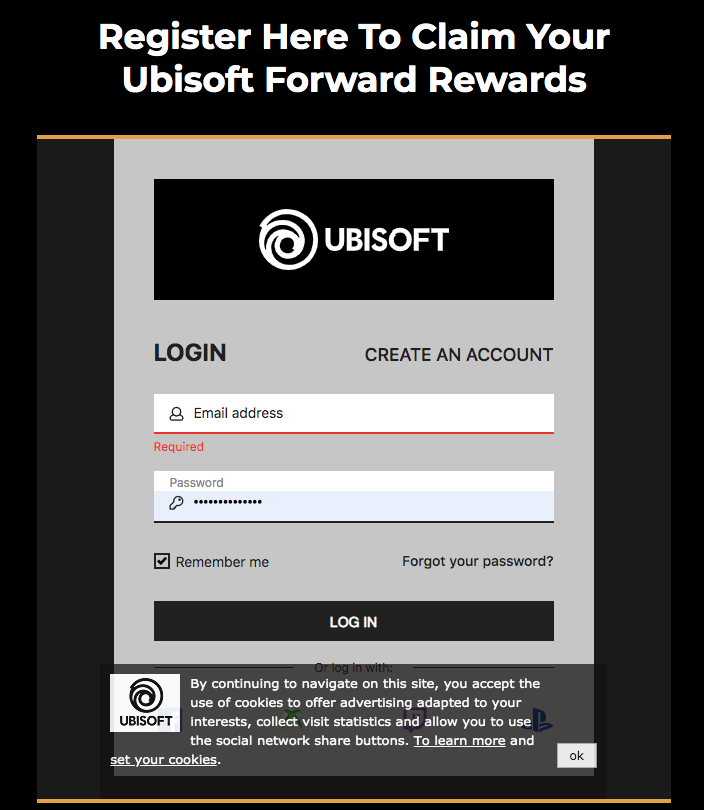 3. After logging in, the page displays Register Here To Claim Your Ubisoft Forward Rewards, which means that you have obtained the qualification to receive the genuine "Watch Dog 2".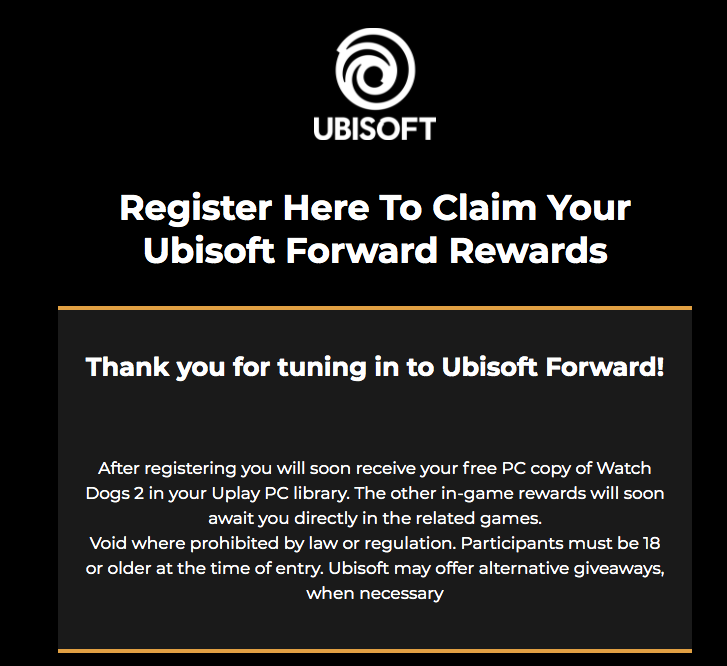 Afterwards, you will receive an email informing you of the successful receipt in the registered mailbox corresponding to your account. Log in to Uplay of Ubisoft PC version, you can download "Watch Dog 2" from the game library for free.
It is worth mentioning that it may take a few hours from the successful receipt to the receipt of the email notification, so please be patient. Players who have not yet installed the Uplay can download and install it on the official website.
Ubisoft officially reminds players to claim it before July 15th @ 11:59 PM Pacific Time, please don't miss it if you like it!