Hi guys,here we would like to show you a list of free movie apps which will put hundreds of free streaming movies at your fingertips. Install them on your iPhone or iPad and you'll be ready to watch the free movies of your choice in only a few minutes time.
The free movies you can access from the free movie apps include comedy, action, horror, drama, documentary, family, and many other types of films. You can also download the movies for watching offline.
More than free movies, these movie apps also allow you to stream TV shows right from your iPhone or iPad. This is a great way to catch up on your favorite shows when you're on the go.
MediaBox HD is a new app that brings to you the high-quality on-demand content to your mobile. This app lets you watch free movies and shows. You can also download videos so that you may watch them offline whenever you want. Whether you like to watch movies or TV shows, it has it all. I am really impressed with the mammoth-sized content library it carries. It is a simple, easy to use an app.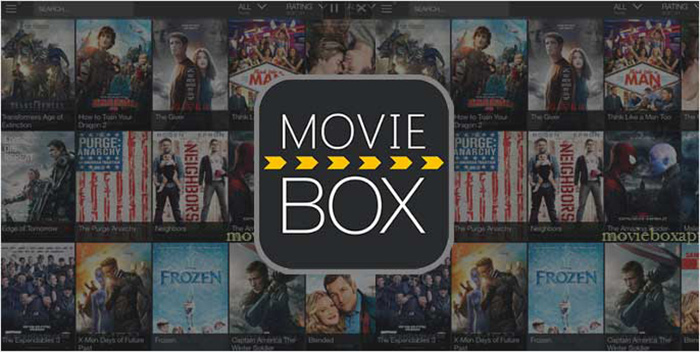 Movie Box Pro is the Pro version of our Movie App with better performance. It allows you to access a database of thousands of HD Movies and TV Show for free. You can download the movies with high speed and playback without waiting. Movie Box Pro also allows you to create and share your favorite movie list. More features are waiting for you in this App.
High-speed download and playback without waiting.
Updated every day, the latest movies, TV shows are updated fast.
H265 format, high definition, provincial capacity, provincial traffic.
Full subtitles, multi-language.
Subtitle speed adjustment and sharing.
Movielist, create, collect, share your movie list.
Search, favorites.
Like other movie apps, Bobby MovieBox++ is designed with different categories so you can find all favorite movies according to categories and genres. It allows you to bookmark a film or video to watch it later. So you don't need to band your head for finding those movies again on this app. It comes with a simple user interface with good graphics. This app is frequently updated so all categories are filled with old as well as new content.

Popcorn time is a popular way to watch TV and movies online, for free. Its growing popularity means that it has branched out from being a Windows-only program, with versions now available for Mac, Linux, Android and most recently, iOS. Here we will show you how to install Popcorn Time on your iOS device without a jailbreak.

Download Movie Apps for free
These movie apps are not available on App Store. But you can get them from Panda Helper for completely free and there is on need to jailbreak.
Step 1: launch Safari and go to Panda Helper official website, wait for the page to load, and also Click the "Install" switch beside Free Version on the new page.


Step 2: Follow the prompts to install the profile in the setting to get Panda Helper.
A brand-new pop-up will certainly show up on the web page, prompting you to install the configuration profile. Follow the prompts to install the profile in the setting, after that wait for Panda Helper to install on your screen.

Step 3: Trust the certificates with Panda Helper and apps.
Go to Settings > General > Profiles & Device Management > Downloaded Profiles to trust a certificate used by Panda Helper. (Since apps need the certificate from and can use on iOS devices, we need to trust the certificate to get used.)

step 4: Then launch Panda Helper, search for these movie apps (Mediabox HD, Movie Box Pro, Bobbymovie, Popcorn time) you want and install it.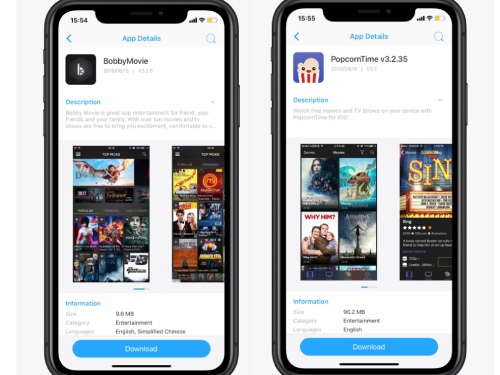 step 5: Check out them and enjoy!
You may be interested in: