unc0ver jailbreak tool is updated to v5.2.1. This version is for fixing bugs, include fixing jailbreak errors on A7 and A8 devices. (iOS and tvOS) announced by the unc0ver team official's twitter. Let's see what other changes in this newest version.
unc0ver 5.2.1 Version Updates
Fix bugs in the device compatibility manager.
Fix a logic bug to improve performance.
Fix patchfinder initialization for A7-A8 devices.
Allow jailbreaking with corrupted /tmp directory.
unc0ver supports all devices on iOS 11.0 and 13.5.5 Beta 1 (Excluding 12.3-12.3.2 and 12.4.2-12.4.7 on A7-A8 and 13.5.1) to jailbreak. If you expect to jailbreak your devices, using the newest version to jailbreak is a more stable way to do it.
Jailbreak Preparation
1. Data backup
2. Check [Settings-General-iPhone Storage], if there is a downloaded OTA iOS update firmware, please remove it first.
Jailbreak Steps
1. You must install Panda Helper on your device. How to install Panda Helper?
2. Launch Panda Helper and search for unc0ver Jailbreak. If you search for more than one result, select a version that matches your iOS version.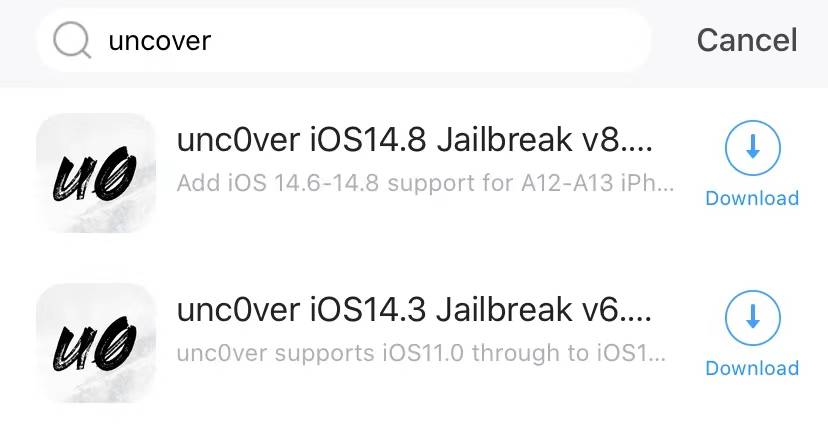 3. After the installation is complete, open unc0ver and click to jailbreak.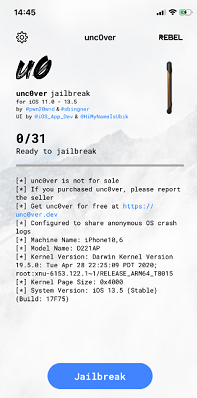 4.  During the jailbreak, iPhone will automatically reboot once. After rebooting, rerun unc0ver to complete the remaining jailbreak steps.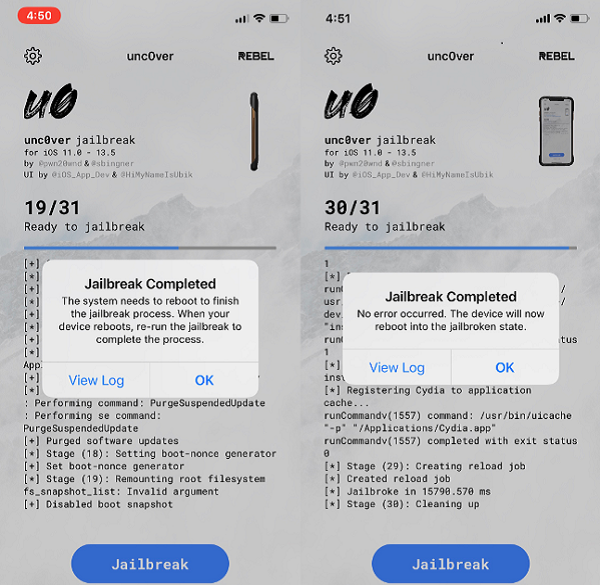 5. The Cydia icon will appear on the screen after successful jailbreaking.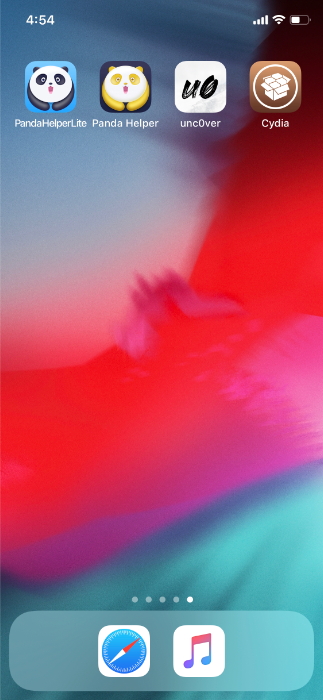 6. For more information, visit the unc0ver page.