Shadow of Death 2 is Available to Pre-Order on iOS and Android
Shadow of Death 2
Shadow of Death 2 is a sequel to the action game Shadow of Death, which has accumulated over 10 billion donwlods worldwide. Shadow of Death 2 will release on June 15th continuing the story of shaodw hero Maximus. Now players have the chance to enjoy it in advance via pre-ordering on App Store and Early Access from Play Store.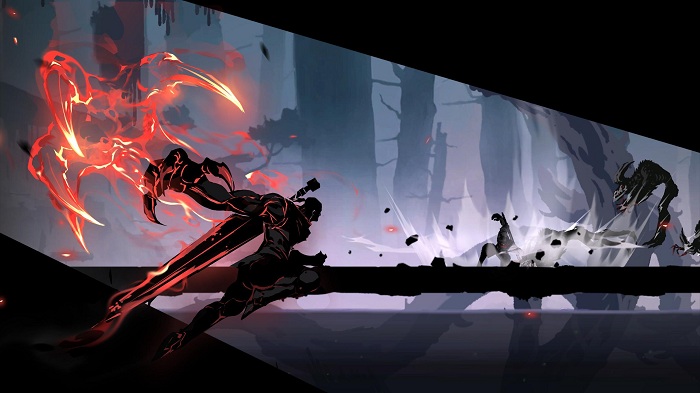 Upgrade your weapon and level up your skill with brand new hack-and-slash combat styles to face off against a serials of demon foes in Shadow of Death 2. Deafeat demons and bring light back to the land where Maximus once loved and lived!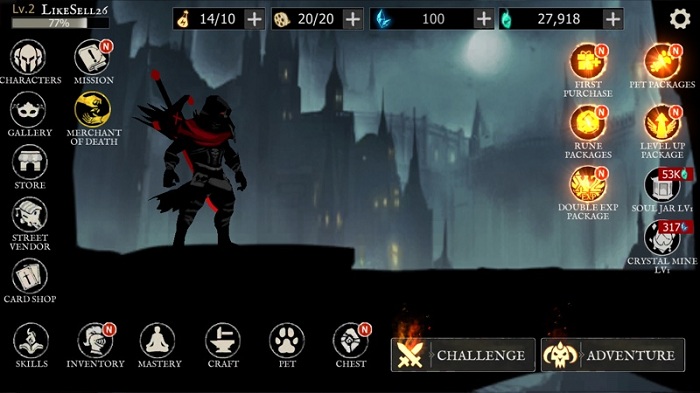 As there is a period time before Shadow of Death 2 officially release, if you would like to enjoy it first, except registering on Early access or pre-ordering on App Store, it is a good time to enjoy Shadow of Death Hack, the hack version of Shadow of Death with hack features availble on Panda Helper.
>Donwload Shadow of Death Hack<
Shadow of Death iOS Hack Feature
Infinite Currencies
Infinite Skill Point
Infinite Potion Use - Semi God Mode
Instant Skill
Jailbroken: No Need
Operation System: iOS 14, iOS 13, iOS 12
For jailbroken devices, go ahead and head on over to Panda Helper Jailbroken Version.
Download Shadow of Death iOS Hack Feature on iPhones & iPads with iOS 14/iOS 13
Step 1: Download Panda Helper first.
Download Panda Helper from Panda Helper official website with Safari.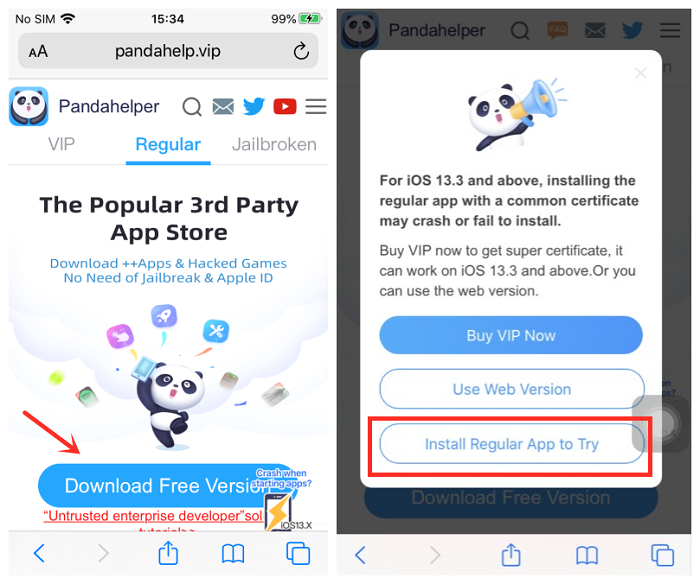 For jailbroken players, you can download Panda Helper Jailbroken Version.
Step 2: Trust the certificate of apps.
If you can't open Panda Helper apps after intalling it, please go to your device main Settings > General > Profiles & Device Management and trust the profile that belongs to the Panda Helper app. (No need for jailbroken devices)
Step 3: Search Shadow of Death Hack on Panda Helper.
Launch Panda Helper, search for Shadow of Death Hack and then download it.
Step 4: Install Shadow of Death Hack on iPhones or iPads with iOS 14/iOS 13.
It will show a installaiton pop-up after it finishes downloading process. If you tap "Cancel" carelessly when installing notice coming up, please navigate to the main page of Panda Helepr and press here to install.

Step 5: Open Shadow of Death and enjoy the game with all hack features.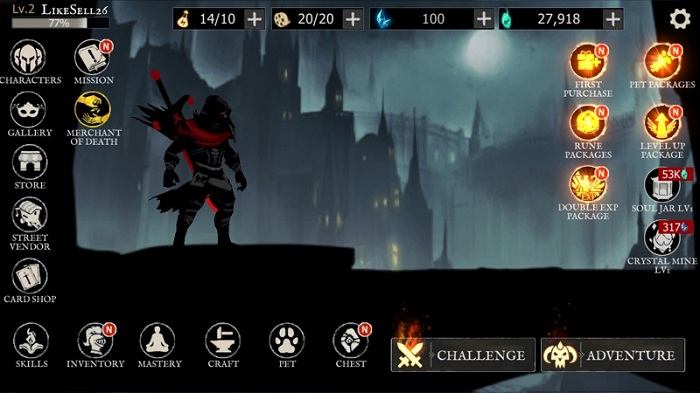 Shadow RPG Games on Panda Helper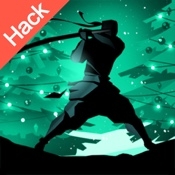 Shadow Fight 2 Hack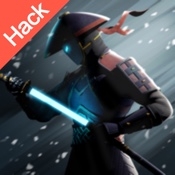 Shadow Fight 3 Hack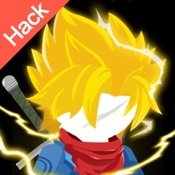 Stick Shadow: Fight Hack
There are only part of RPG games on Panda Helper, head over Panda Helper to enjoy more for free!
Read More
Recommended For You