Share two ways to get Panda Helper Jailbreak Version.
Before installing Panda Helper Jailbroken Version , please make sure you have jailbroken your devices. If you haven't jailbroken your devices, we recommend unc0ver to jailbreak devices because it is able to jailbreak most of devices. Here is the tutorial about using unc0ver to jailbreak devices.
After you jailbreak your devices successfully, let's install Panda Helper Jailbroken Version.
Method 1: Install PandaHelper from Cydia.
Step 1: Open "Cydia" and tap "Source > Edit > Add" to add Panda Helper Repo.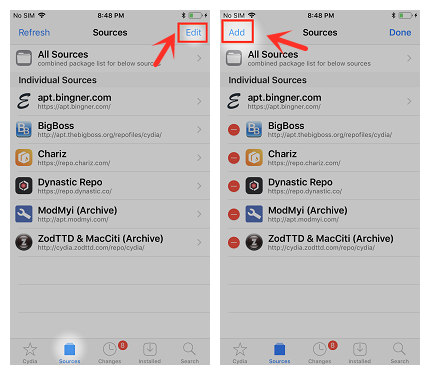 Step 2: Enter "apt.pandahelp.vip" and press "Add Source".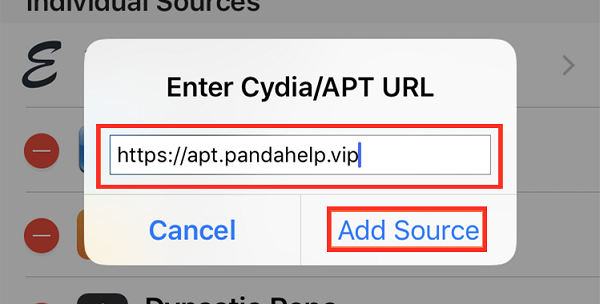 Step 3: Wait for adding Panda Helper Repo successfully.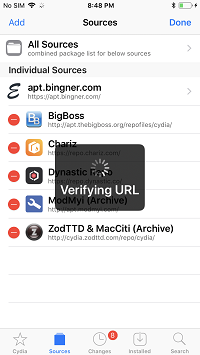 Step 4: Go to Panda Heper Repo to install the must-have tweaks and Panda Helper app.
If you have installed those tweaks, you may not see them on the repo.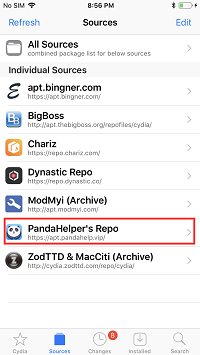 Step 5: Go to "Install" tab in Cydia to know if you install them successfully.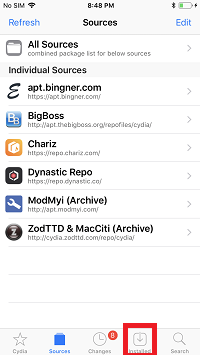 Step 6: Use Panda Helper App on the screen to enjoy hacked apps without revoke.
Method 2: Install Panda Helper from the Website.
Please install Appsync Unified tweak first, then install Panda Helper from Panda Helper website, because the tweak protect your devices against the revoke detection.
It is easy to install it after you follow this tutorial.
Now install Panda Helper from our official website.
Step 1 Go to Panda Helper website.
Step 2: Tap "Download Jailbroken Version"
Step 3: Press "Install" on the right when you see a popup window.
Step 4: Wait for it to install on your homescreen.
Step 5: Open jailbroken version Panda Helper to install apps.
Video tutorial about Installing Panda Helper Jailbroken Version:
Relative articles: