Before learning the Panda Bot tutorial, let's first know what it is. Panda Bot is an additional enhancement for games provided by Panda Helper. It's automated game bots for various competitions, e.g., Clash of Clans, Hay day, Summoners War, Brawl Stars Tap Titans 2, etc. No jailbreak or computer required.
Content
What is Panda Bot?
After users download certain Apps from Panda Helper (note: not all Apps), they will come with Panda Bot game enhancements.
Players can configure automated bots in one click for tasks such as building troops, raiding bases, upgrading walls, gathering resources, and more. Then you can sit back and relax, leaving the heavy work to Panda Helper.
Things Need to Know Before Using Panda Bot
– Free for a Limited Time.
Every user can start the 30-min free trial every 24 hours.
You can purchase additional duration if you want long hours of use per day.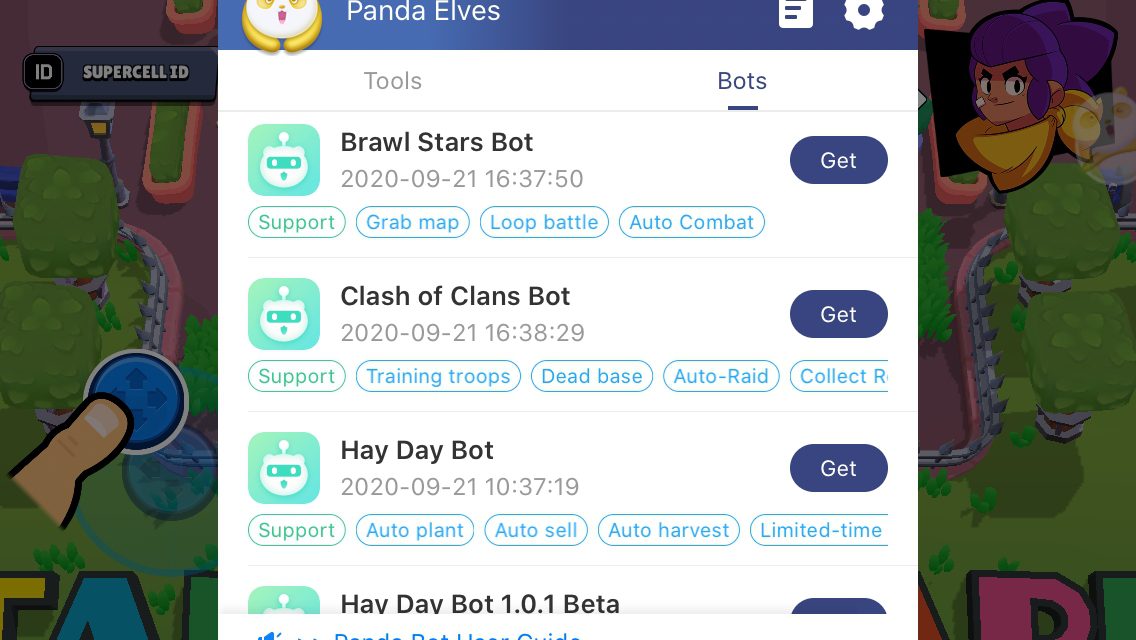 The free time may expire any time, and the final display on the Panda Bot page shall prevail.
– Panda Bots Available[Update].
Summoners War Bot
Brawl Stars Bot
Tap Titans 2 Bot
If you have used the Panda Bot feature, please fill out the questionnaire to give us your feedback.
How to Use Panda Bot?
Panda Bot is now available for all Panda Helper users. Whether you are a Panda Helper VIP, a free user, or a Panda Helper Repo Jailbreak user, you can experience Panda Bot.
The following is an example of how to use the Panda bot with COC.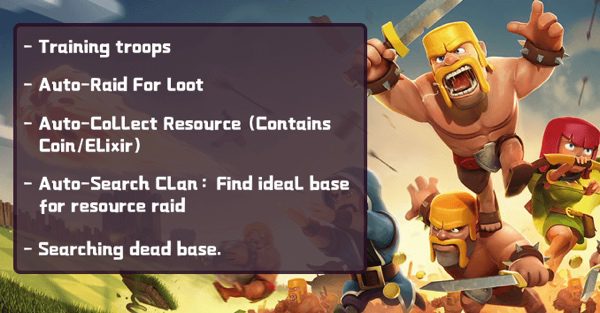 First, download the Panda Bot-supported games; here, we download COC as an example.
After entering the COC game, Click the Panda icon to get the COC Bot.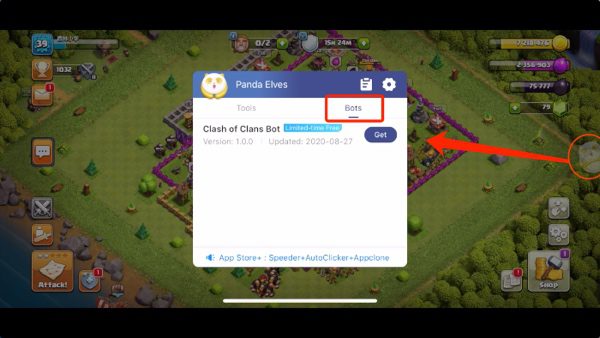 Then, start the COC bot, then click the Panda icon to open the bot settings page.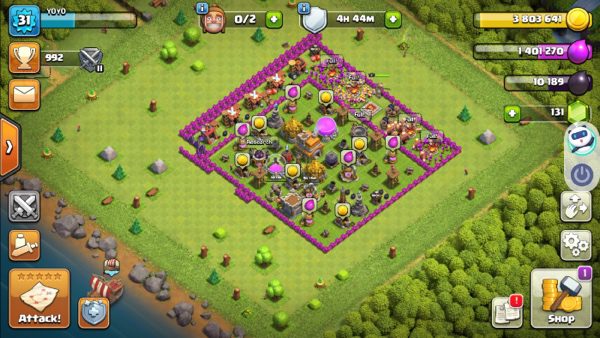 And, if you are a first-time user of Panda Bot, it is recommended to manually select the town hall level first and then run it with the default configuration.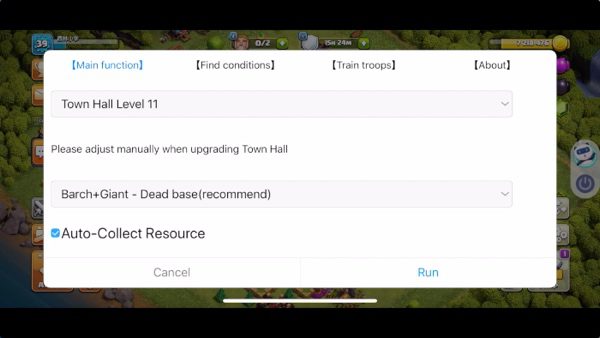 There is also a tutorial for newbies in "About," You can go to 'Find conditions' for more detailed settings if necessary.
At last, Panda Bot will help you set your fingers free and automate in-game tasks.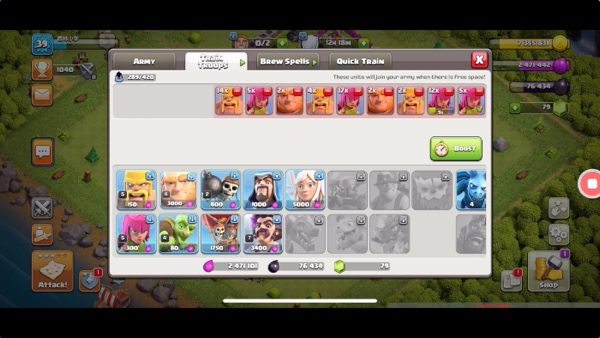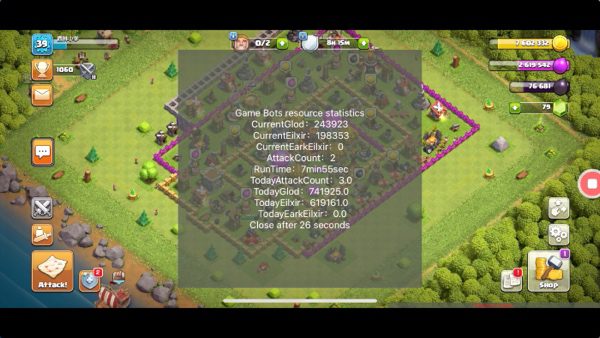 Notes on Using Panda Bot:
The COC language needs to be English for Bots to work right. If not, Panda Bot will automatically change the game language to English for you.
Video Tutorial of Panda Bot
More Automated Bots are Coming
[UPDATE]
Now Hay day bot, COC bot, Summoners war bot, Brawl stars bot, and Tap Titans bot are all released.
Frequently Asked Questions About Panda Bot
Here is the detailed tutorial of the FAQ about Panda Bot. If you meet issues, you can refer to it.
How to Play Clash Of Clans on PC Without Emulators
A new tool called Panda Control, a screen mirroring software, can help you enjoy COC on PC with an extensive view but without emulators now! You don't have to transfer data or log in to your game accounts on emulators. Directly play the game with the same account on PC by Panda Control!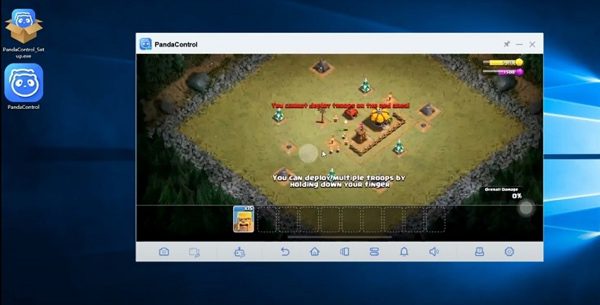 See the step-by-step tutorial:
How to play Clash of Clans iOS game on PC by using Panda Control without an emulator
Notice: Fix Panda Bot Slow Problem
We recently received feedback that Panda Bot ran slowly on iPhone Plus devices. Now we have fixed the problem. Please update Panda Bot to enjoy.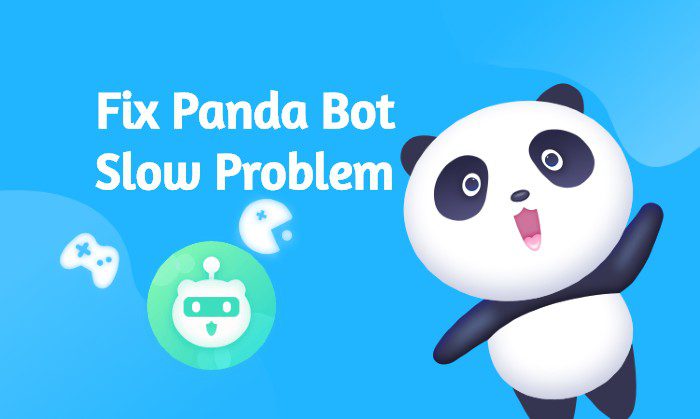 How to update Panda Bot?
First, please Uninstall the game.
Then, go to the Panda Bot section on Panda Helper.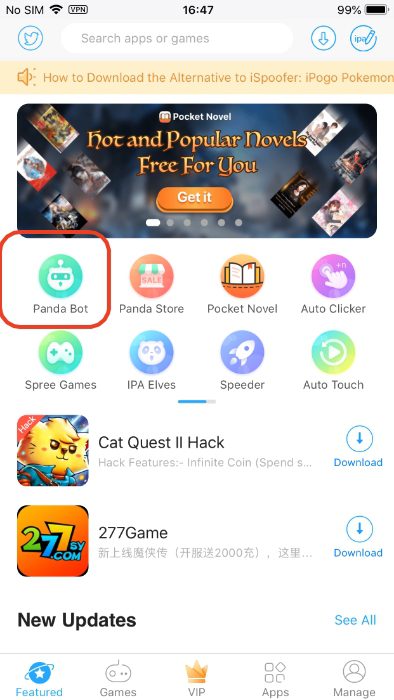 Next, re-download the game supporting Panda Bot and reinstall.
And open the game and check whether your Panda floating icon is V1.2.2. (V1.2.2 is the version for fixing Panda Bot slow problem.)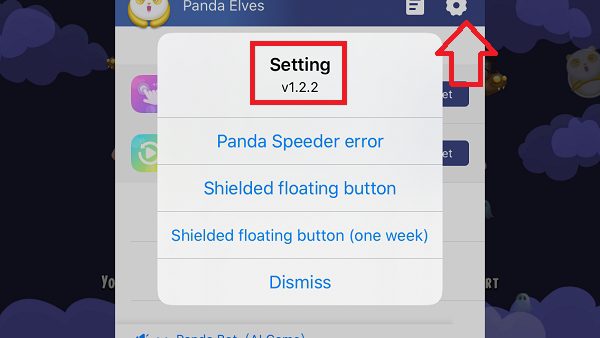 At last, please enjoy Panda Bot to automate your game!