Today I will introduce you how to get Panda Cloud Save download, then let's learn more about it. Recently Panda Helper has been released very powerful and useful tools like Cheat Engine and Panda Speeder.
They give a massive advantage to plenty of people. Now Panda Helper provides another incredible tool- Panda Cloud Save. Cloud Save makes the game more accessible and lets you get much funnier than before. It offers excellent benefits, such as unlimited coins, materials, unlocked characters, maps, and more. 
Don't you have a try?
Panda Cloud Save Supported Games
Factory Inc Hack
Silver Screen Story
Night of the Full Moon
Battle Chasers: Nightwar Save Game
Graveyard Keeper
Soul Knight Hack
Bonbon Cakery
AirTycoon 5
Survival Challenge
These are some of the more popular games for now, and we will support more games in the future.
How to Use Panda Cloud Save
As we all know, we don't need to get the Panda Cloud Save download. As long as we have the Panda Helper VIP, we can enjoy the Panda Cloud Save feature for free. Next, let me introduce to you how to use it.
Step 1: Open Safari and go to Panda Helper official website to download Panda Helper VIP. If you have already downloaded Panda Helper VIP, update Panda VIP to the latest version.
Step 2: When the website is loaded, tap on the "Download Premium Version" option to install the profile first. Then activate and download Panda Helper VIP.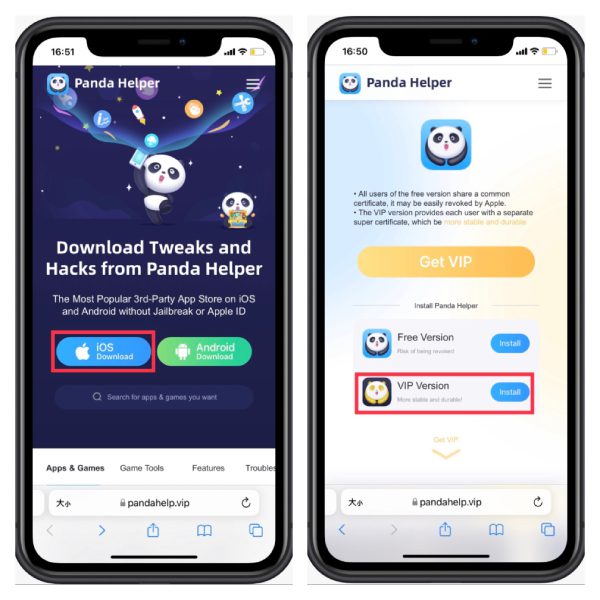 Step 3: Launch Panda Helper VIP, tap on the collection named "Cloud Save Game for VIP" on the homepage or search "Cloud Save" on Panda. Games in the list support "Cloud Save."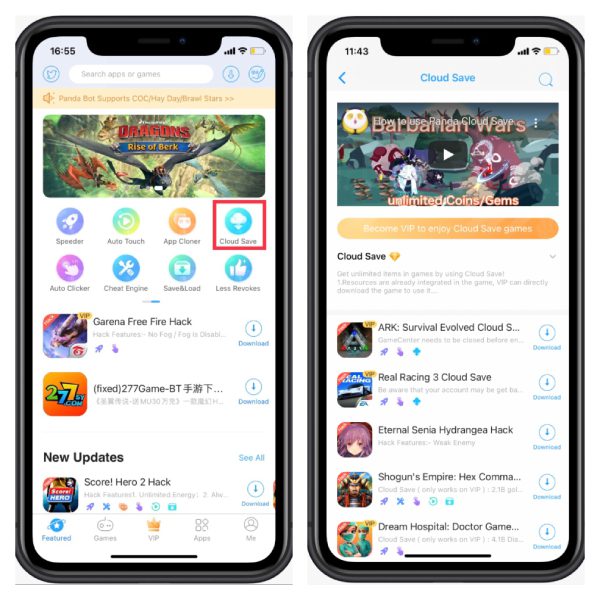 Step 4: Download and install games on the search list. If you have already downloaded these games, please re-download them from Panda Helper VIP.
Step 5: Tap the "Panda" icon in these games, and then you will see Panda Cloud Save. Tap the "load" button.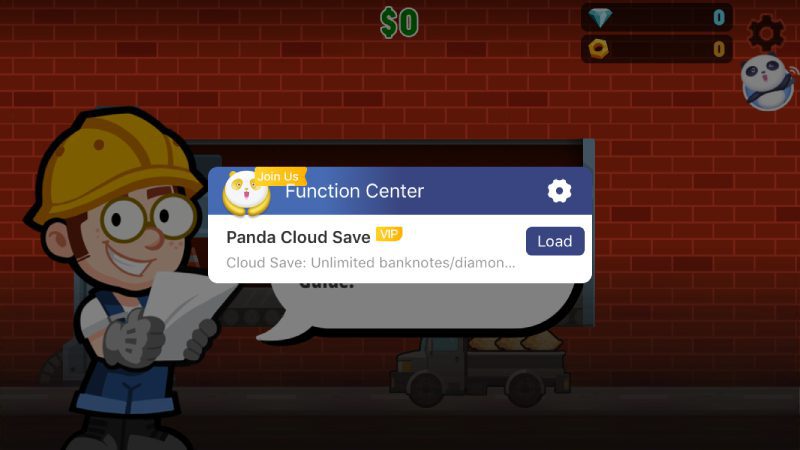 Step 6: Tap "Yes" after reading this notice which consists of features and potential problems.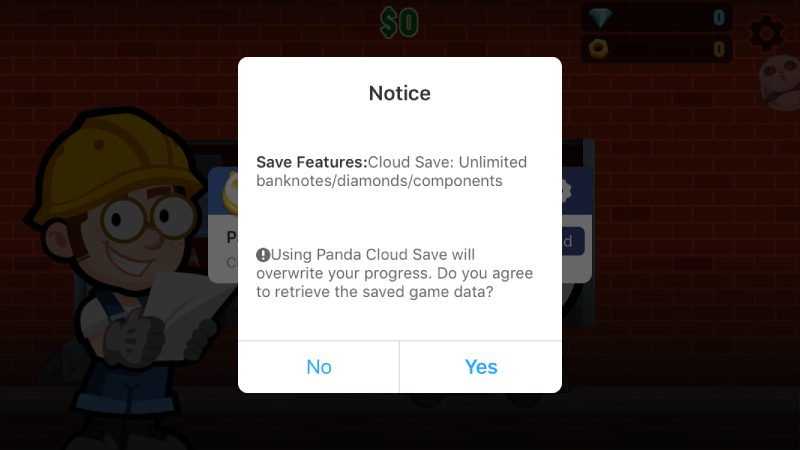 Step 7: Re-open this game after loading and get unlimited banknotes/diamonds/components etc.! Have fun.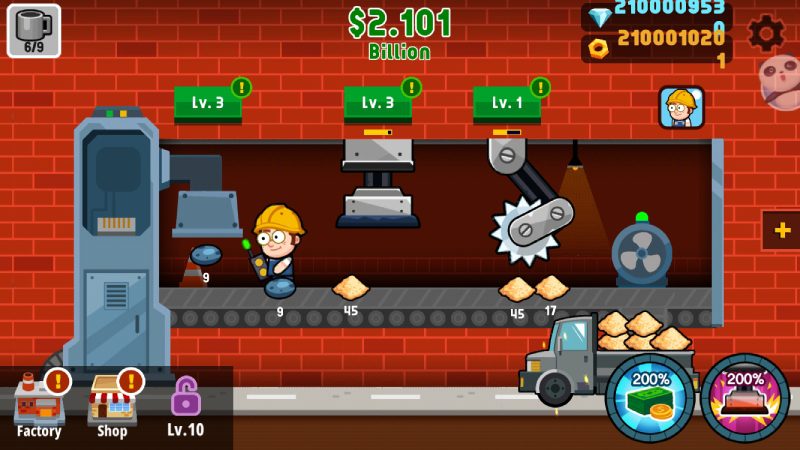 Potential Problems with The Use of Panda Cloud Save
Using Panda Cloud Save will overwrite your progress.
You May Be Interested in
Unlock All Levels on Plants vs. Zombie Hack from Panda Cloud Save iOS 15