Are you wondering how to install and use Panda Helper Repo in Cydia?
Panda Helper is one of the most highly-rated third-party app stores. It contains thousands of modified and improved apps and games, Cydia adjustments, and other unofficial content. Originally released as an alternative to Cydia for use by jailbreakers, millions worldwide now use it as an alternative to the official iOS app store.
This article organizes the content of installing Panda Helper on the jailbroken device for you. I hope it can help you.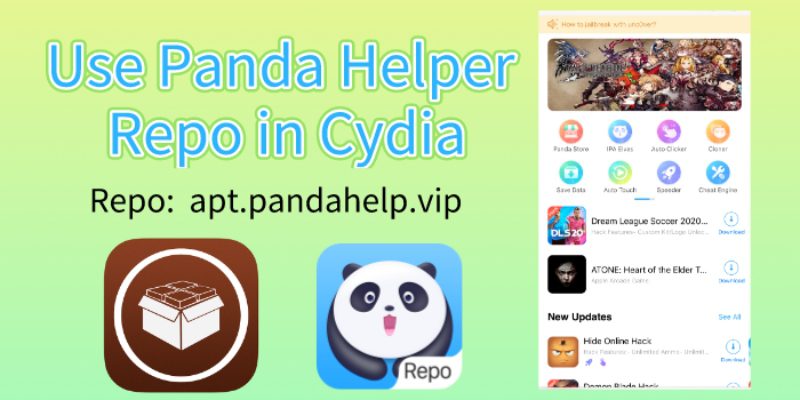 What Is Panda Helper Repo iOS?
Panda Helper Repo is the jailbroken version of Panda Helper.
If you want to enjoy Panda Helper's app on a jailbroken device and for games with modification functions, you only need to install Panda Helper Repo in Cydia. Before the Panda Helper team launches Panda Helper Repo in Cydia, users must find must-have tweaks like AppSync Unified and AFC2 from other places, which is not convenient.
What Is the Benefit of Panda Helper Repo 2022?
Install the Panda Helper app and must-have tweaks directly from Panda Helper Repo in Cydia.
Enjoy all Panda Helper apps and modified games for free!
Enjoy apps without revoking problems!
How to Use Panda Helper Repo in Cydia 2022?
In this part, we will show you a detailed guide about adding Panda Helepr Repo and installing the app++ must-have tweaks from the repo in Cydia.
Please check whether your devices are jailbroken because Panda Helper Repo only works on jailbroken devices.
If you don't know how to jailbreak your devices, we recommend you follow this article on jailbreak: How to Download Unc0ver No PC.
Now that you have successfully jailbroken your device follow the steps below to use Panda Helper Repo.
1) Open "Cydia" and tap "Source > Edit > Add" to add Panda Helper Repo.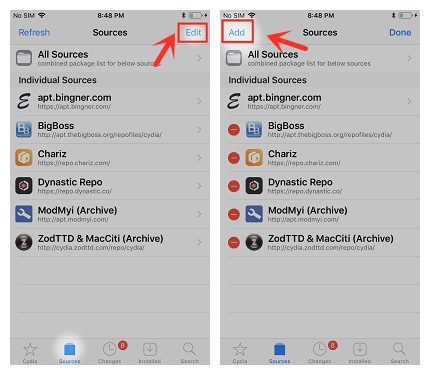 2) Enter "https://apt.pandahelp.vip" and press "Add Source."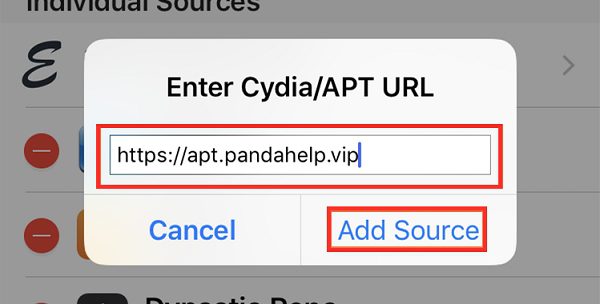 3) Wait for adding Panda Helper Repo successfully.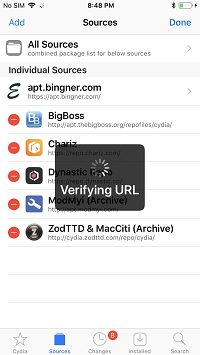 4) Tap Panda Heper Repo to install 2 must-have tweaks.
If you have installed AppSync Unified tweak, you won't see it on Panda Helper's Repo.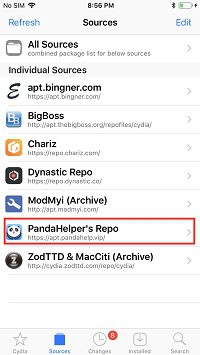 5) Go to Cydia's "Install" tab to know if you install them successfully.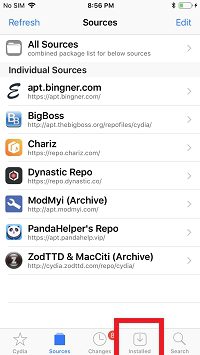 6) Use Panda Helper App on the screen to enjoy hacked apps without revoking!
Video: How to Install Cydia on iOS 12 – 12.1.2 With unc0ver iOS12 Jailbreak Tool NO PC
Please contact Panda Helper's customer service email if you have questions about downloading or installing.
Other Jailbreak Stories You May Be Interested in: