Fortnite Season 6 Week 4 Challenges and How to download Fortnite?
Here are all of the Fortnite Challenges that will be released tomorrow for Week 4 of Chapter 2, Season 6.
New challenges are released every week in Fortnite and completing each of the Epic Challenges this season award you with 24,000 XP. There is also a Legendary Challenge that is released every week, but this challenge is only available for a week before being replaced by another one the following week. Even though there is only one Legendary Challenge released, there are five different stages to the challenge and you can earn XP for completing each stage.
The challenges in Fortnite are released on Thursdays and the challenges for Week 4 of Fortnite Chapter 2, Season 6 have already been leaked already by dataminers and you can see which challenges you will need to complete below.
Fortnite Season 6, Week 4 Challenges
Here are the Epic Challenges you will need to complete tomorrow, Thursday 8th April, at 3pm BST:
Set structures on fire (10)
Search chests (7)
Eliminate opponents with weapons of Rare rarity or higher (3)
Shockwave wildlife using a shockwave grenade or bow (1)
Tame wildlife (1)
Deal damage to opponents with The Recycler (300)
Revive a teammate (1)
The majority of the challenges for this week are actually self explanatory and are pretty straight forward to complete. One of the additions made by Epic to Fortnite this season was to add wildlife. The wildlife you can tame are the wolves, boars and raptors (dinosaurs). We will be letting you know how to tame these animals when the challenges go live in the game to help you to complete the challenge quickly.
Week 4 Legendary Challenge
The Legendary Challenge for this week can be seen below:
Deal damage with Primal weapons (2,500, 5,000, 7,500, 10,000, 12,500)
The numbers in the brackets show you exactly how much damage you need to deal with Primal weapons in order to complete the stage. As previously mentioned, you will be awarded XP for completing each stage; 35,000 XP for the first stage and 24,500 XP for the rest of the stages.
Download and Install Fortnite from Panda Helper
Step 1: Donwload Panda Helper.
Open Panda Helper official website with Safari and download Panda Helper.
Notice: If you can't open Panda Helper, please go to your device main Settings > General > Profiles & Device Management and trust the profile that belongs to the Panda Helper app.
Step 2: Search for Fortnite and then download it.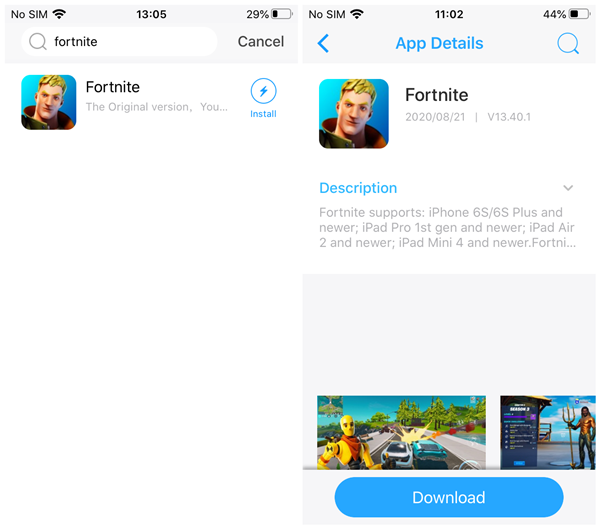 Step 3: Install Fortnite
It will show a installaiton pop-up after it finishes downloading process. If you tap "Cancel" carelessly when installing notice coming up, please navigate to the main page of Panda Helepr and press here to install.

Step 4: Enjoy Fortnite after installing successfully!

If you have jailbroken your devices, please choose jailbroken version of Panda Helper to download Fortnite because it is special version for jailbroken devices and it is without revoke problems. Pana Helper jailbroken version provides an access to free download a variety of hacked,++ tweaked and paid apps. Download Panda Helper jaibreak version to enjoy them!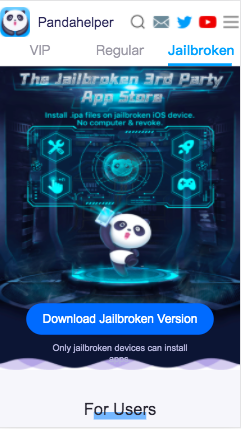 How to Install Fortnite on Android?
If you want to download it on Android devices, you can also get it from Panda Helper, which has an Android version for Android users.
Step 1:Install Panda Helper Android Version.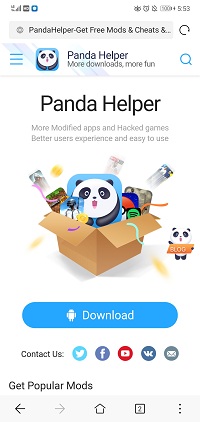 Step 2: Search for Fortnite from Panda Helper.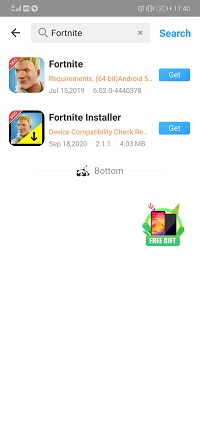 Step 3: Enjoy Fortnite on Android.

Source:https://fortniteinsider.com/fortnite-season-6-week-4-challenges-2/