Organize 10 must-have tweaked apps for your mobile phone without the annoyance of advertisements, as well as detailed download methods and function introductions!
With the development of informatization, we are increasingly inseparable from mobile phones. Each of us has to download and install many apps on our mobile devices. But under normal circumstances, the memory of our mobile phone is limited. Therefore, we want to download apps with more complete functions as much as possible.
Tweaked apps are more and more popular because they often include some fantastic features than their official version. However, the tweaked apps you downloaded from Tutu, Tweakbox, or Appvalley are stuffed with ads. Usually, the random in-app ads are not helpful, and they interrupt your gaming, reading, etc. Is it possible to remove ads from the adjusted application without jailbreaking your device? Here we have a method for you.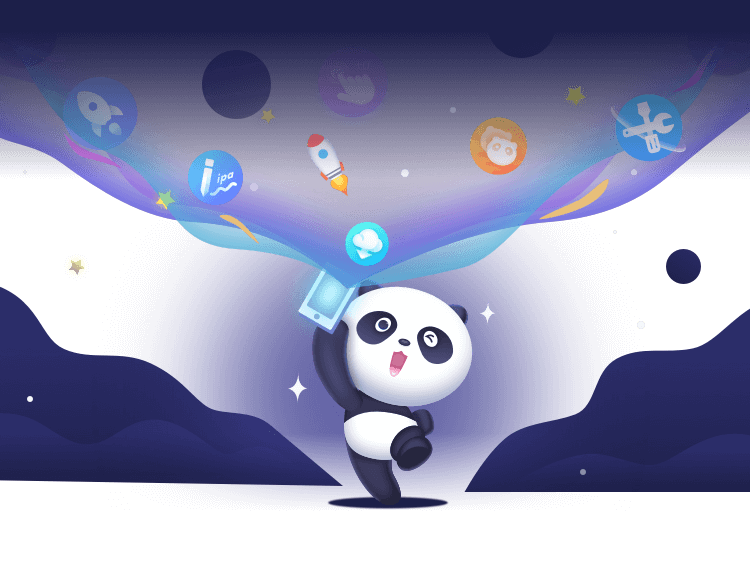 Panda Helper has already removed ads for the commonly used modified apps. Spotify++, YouTube++, Movie Box++, facebook++, Deezer++, Twitter++, Instagram++,YouTube Music++ , WhatsApp++, and MediaBox HD downloaded from Panda Helper are without ads. You can get them without jailbreak and enjoy ads-free ++apps now. The following paragraphs will show you how to download the tweaked apps without ads for free.
How to Install Panda Helper without Jailbreak
If you want to download and install the adjusted application without ads without jailbreaking. First of all, you need to install Panda Helper, because you can't get tweaked apps from App Store.
step 1: launch Safari and go to Panda Helper official website, wait for the page to load, and also Click the "Install" switch beside Free Version on the new page.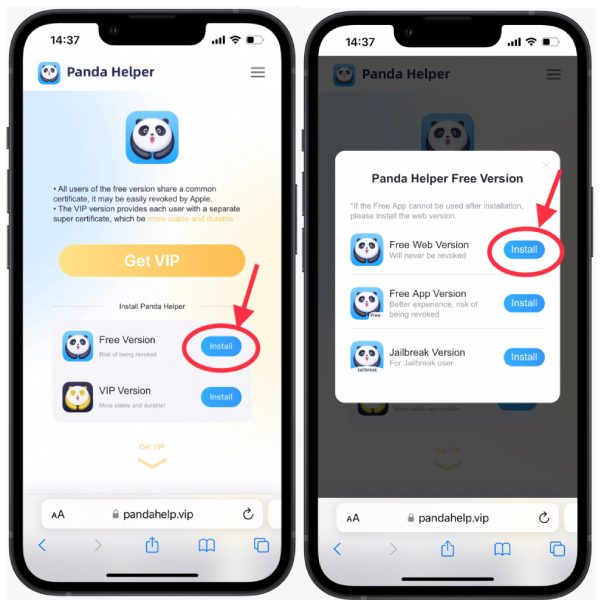 step 2: Follow the prompts to install the profile in the setting to get Panda Helper.
A brand-new pop-up will certainly show up on the web page, prompting you to install the configuration profile. Follow the prompts to install the profile in the setting, after that wait for Panda Helper to install on your screen.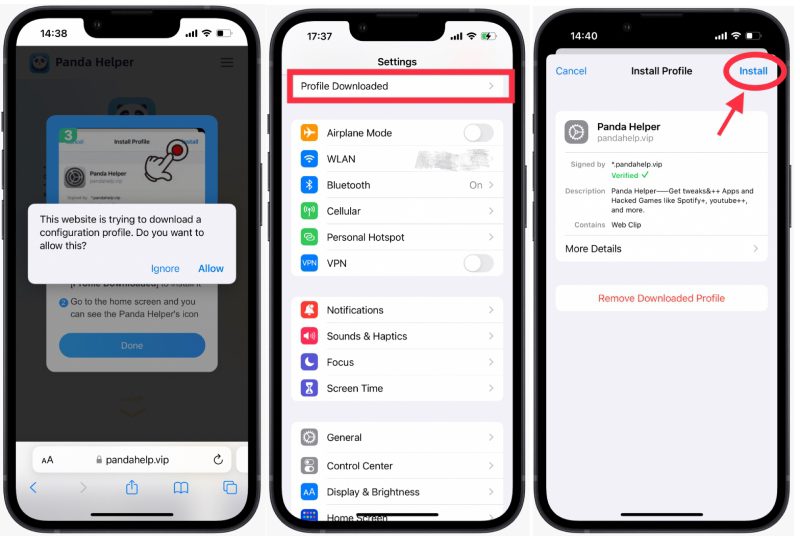 step 3: Trust the certificates with Panda Helper and apps.
Go to Settings > General > Profiles & Device Management > Downloaded Profiles to trust a certificate used by Panda Helper. (Since apps need the certificate from and can use on iOS devices, we need to trust the certificate to get used.)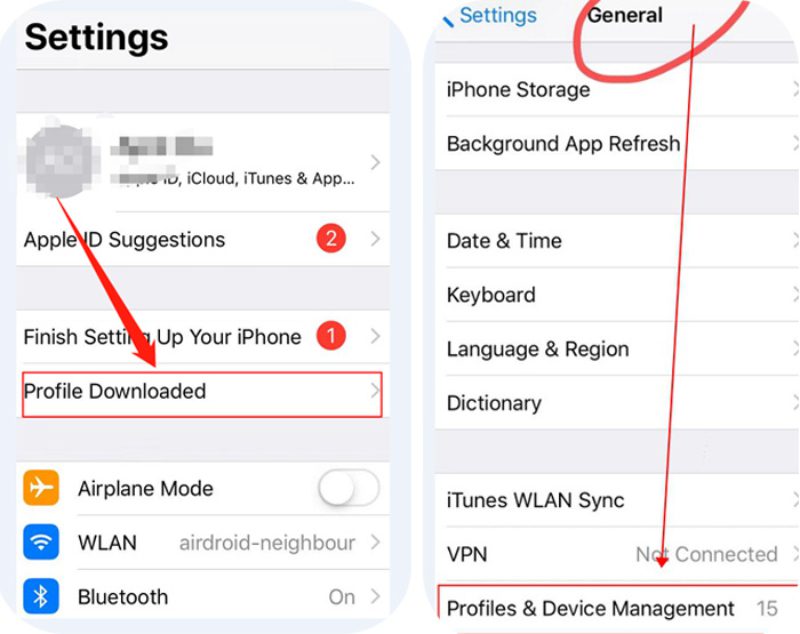 Download Tweaked apps Using Panda Helper
step 4: Then launch Panda Helper, search for tweaks apps (Spotify++, YouTube++, Movie Box++, facebook ++, Deezer++, Twitter++, Instagram++ ) you want and install it.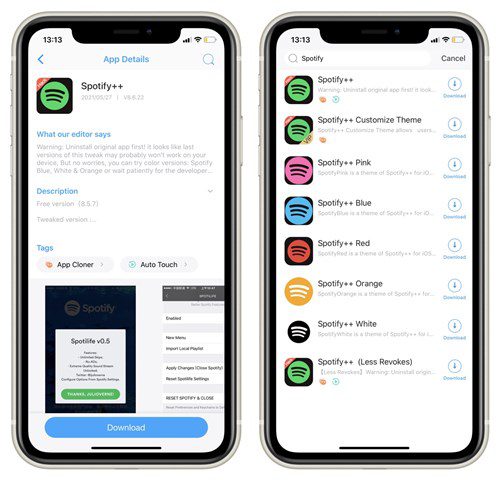 More about Tweaked apps Features
Streaming Without Ads
Unlimited Skips
Better Sound Quality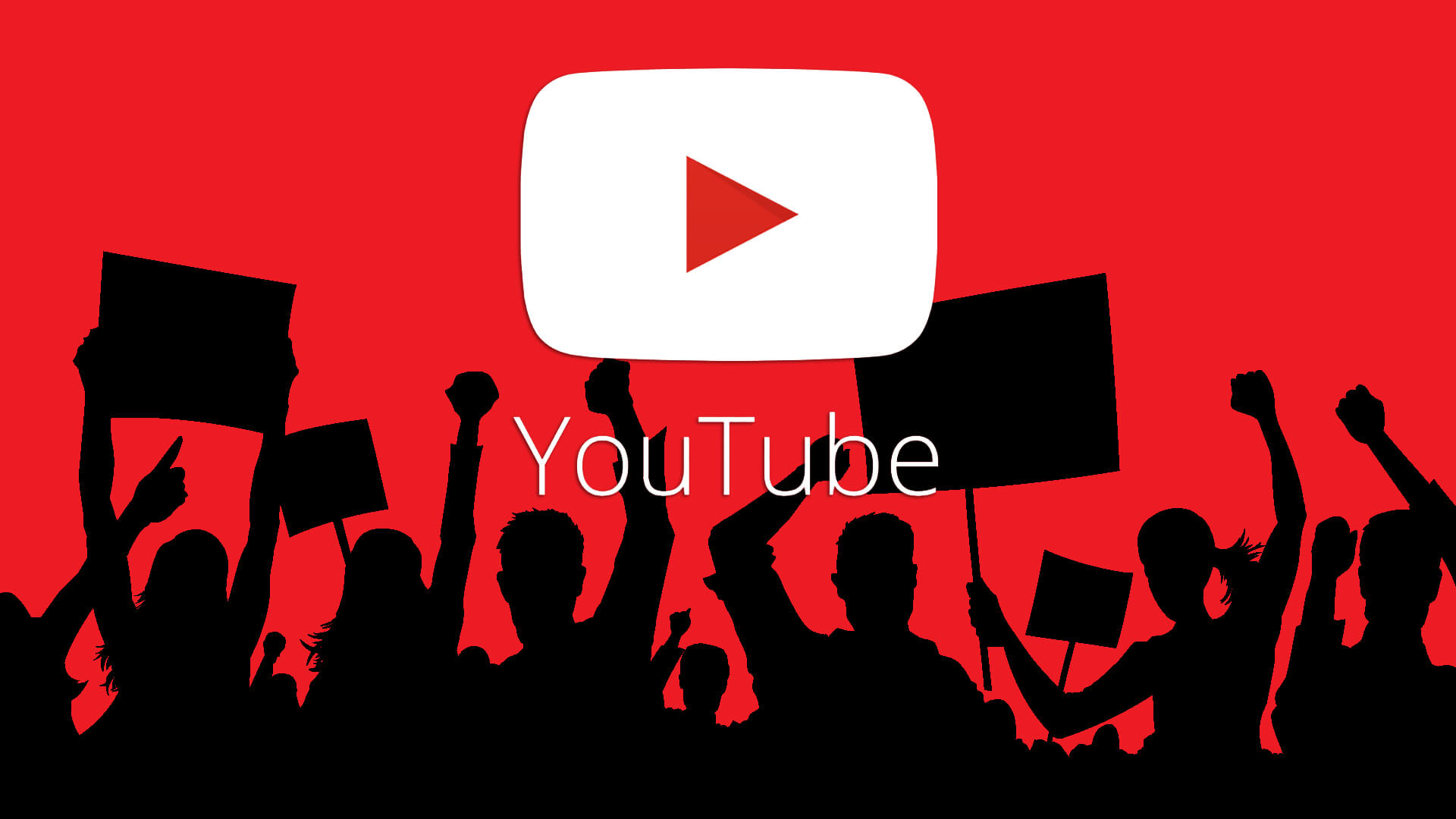 Download any video in any available quality (from 144p to 1080p)
View, manage and share all your downloads in Cercube's download manager
Block ads
Share downloaded videos with other devices via AirDrop
Background playback for streamed and downloaded videos
Downloaded videos are displayed within a beautifully crafted downloads manager that shows all the available information
Choose the default tab to open when launching YouTube
Stream videos in HD on cellular network
Auto-replay videos
Hide floating upload button
Hide the Trending tab
Rewind or forward videos
Cercube options are configurable from within YouTube settings

Movie Box No Ads
High speed download and playback without waiting
Updated every day, the latest movies, TV shows are updated fast
H265 format, high definition, provincial capacity, provincial traffic
Full subtitles, multi-language
Subtitle speed adjustment and sharing
Movielist, create, collect, share your movielist
Search, favorites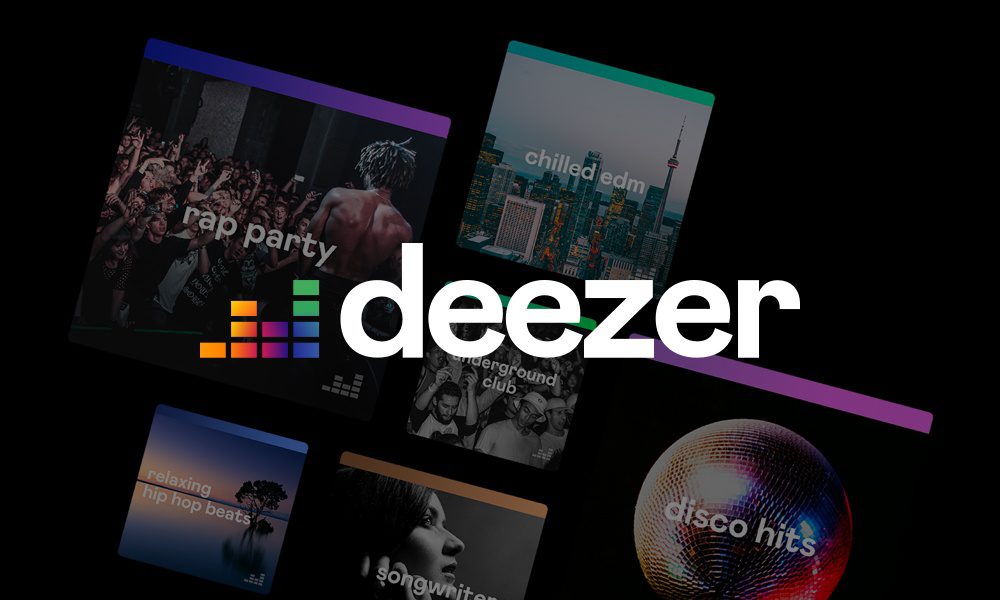 No ads
Offline Mode: download your favorite tracks or podcasts and listen to offline music anywhere
Unlimited skips
No song shuffling
Superior Sound Quality (320 kBps)
Music player is compatible with Amazon Alexa and connected devices
Picture taken on May 12, 2012 in Paris shows an illustration made with figurines set up in front of Facebook's homepage. Facebook, already assured of becoming one of the most valuable US firms when it goes public later this month, now must convince investors in the next two weeks that it is worth all the hype. Top executives at the world's leading social network have kicked off their all-important road show on Wall Street — an intense marketing drive ahead of the company's expected trading launch on the tech-heavy Nasdaq on May 18. AFP PHOTO/JOEL SAGET (Photo by Joël SAGET / AFP) (Photo credit should read JOEL SAGET/AFP/Getty Images)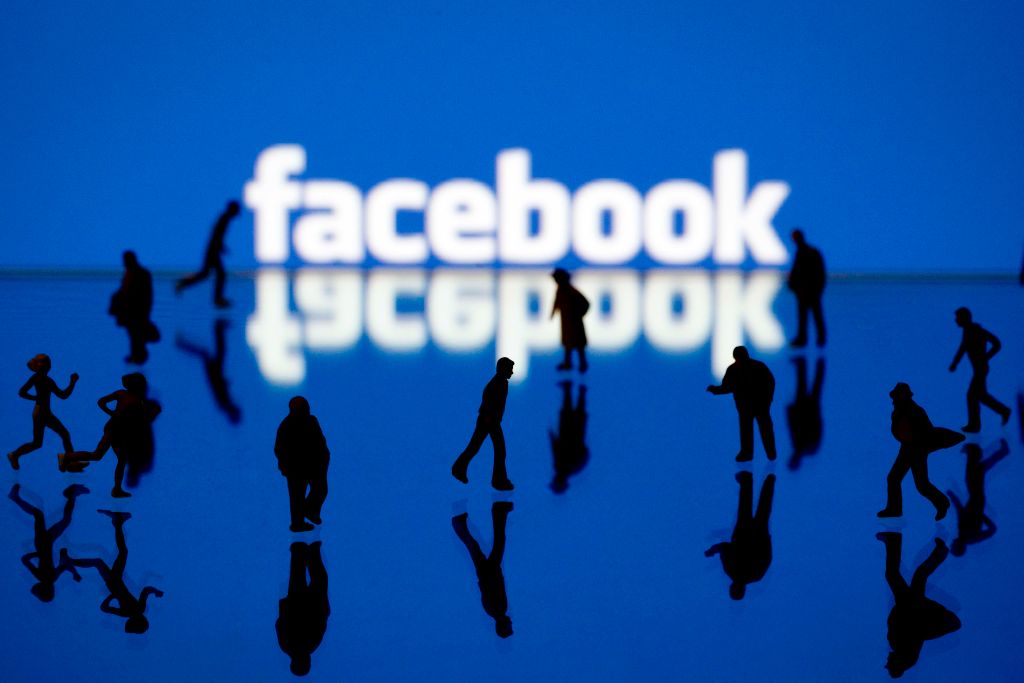 No ads
Remove Sponsored Post
Can Download Video (Long Press the video)
No ads
Download feed images and videos
View all user's profile image
Determine if users are following you
Download images and videos in Inbox
View disappearing photos/videos for an unlimited duration
Disable marking messages as seen.
Download Story images and videos
Download Live Videos
Disable marking stories as Seen
Hide Live Chats during live streams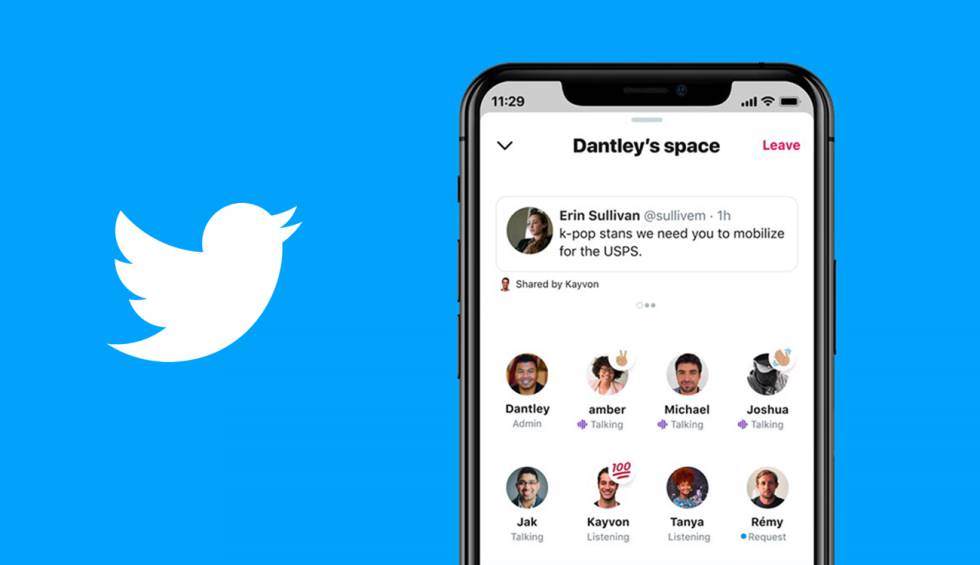 No Ads / Sponsored Posts
Long Press to Download Video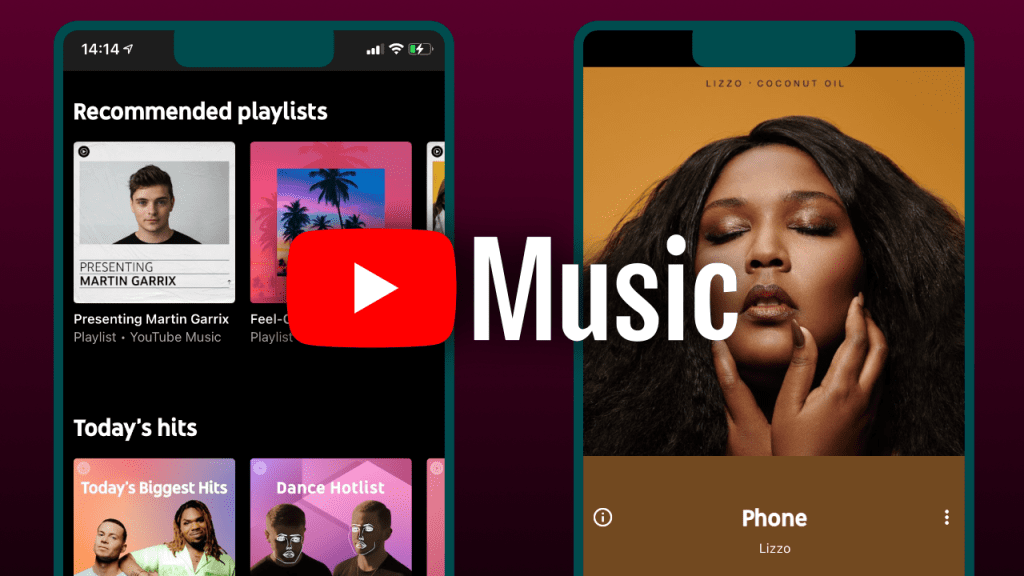 Only Audio Mode
Unrestricted Country for Audio Mode
Background Playback
No Ads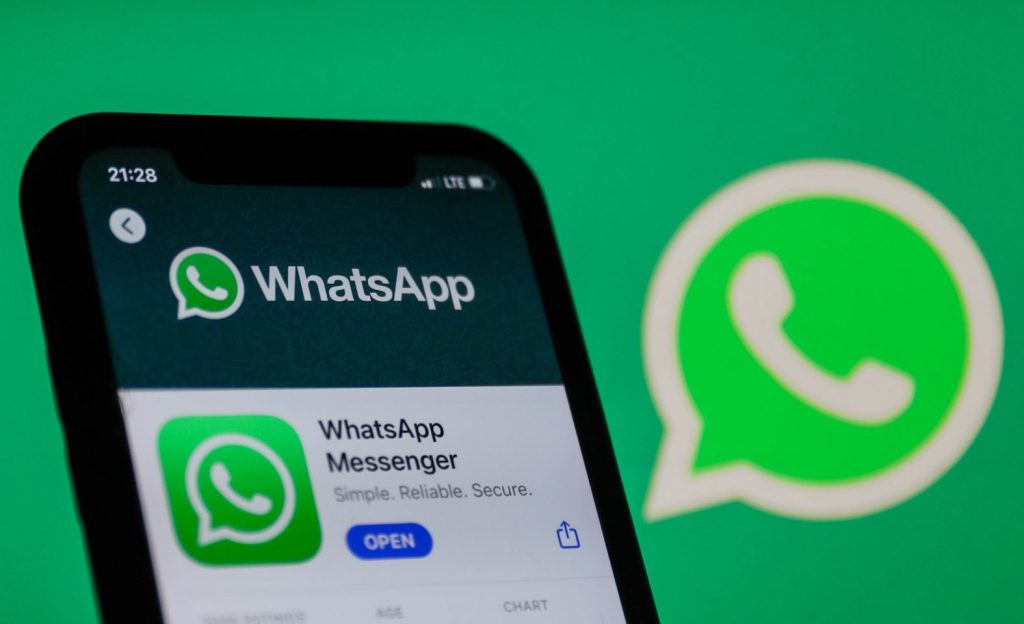 Hide Last Seen status
Hide Online status
Disable read receipts, stopping senders from knowing that you saw their messages
Disable delivery receipts
Send your friends DRM free music
Send large amounts of media in each message
Control access to WhatsApp++ with Touch ID and Passcode
Customize text and in-app color
Add a full picture to your profile, not a cropped one
Record audio with one tap
No ads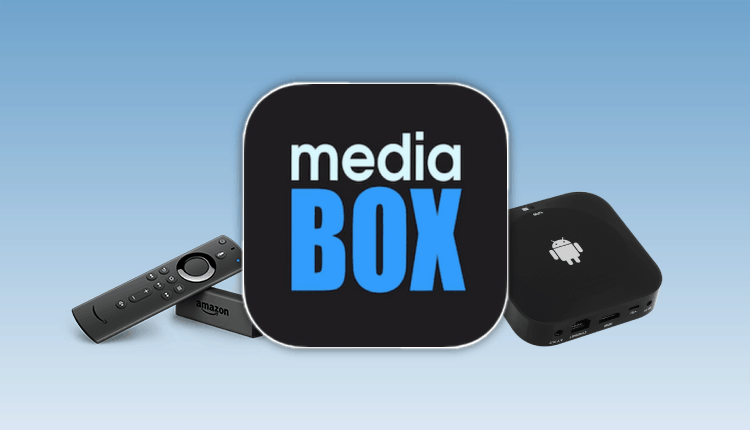 No ads
Discover popular Movies/Shows.
Support chromecast, roku, firetv, smart tv, wifi sharing…
TRAKT sync
Offline Watching
Support subtitles from many sources
Changeable themes
Best Service
You can request Movies/Shows, Subtitles.
Download background.
Real-Debrid supported
Filter search
Files app supported (access downloaded movies)
Download videos from youtube app
Add VLC Player
Configurable Default Player
Configurable Subtitle Sources
Configurable Auto-Next Episode
Support more language/source (subtitle)
Download subtitle for downloaded movies
Support ass subtitle format
Notification of Downloading Tweaked apps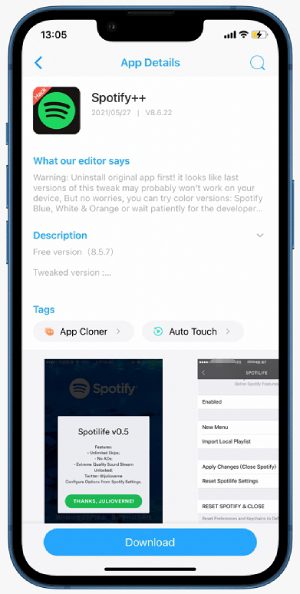 You will find multiple results when you search for a tweaked app in Panda Helper. Not all apps found are available. Here is a trick to download to a usable tweaked app.
Click on the app details, and you will see a date and version number under the app name. Choose the app with the most recent update date to download. Because some old versions have not been updated for a long time, some problems may occur during use, so it is recommended to choose the latest updated one to download.
If you still don't know how to download tweaked apps, please contact customer service to help you.
support@pandahelp.vip