Fortnite is a popular online game developed by Epic Games and the original version was released in 2017. The game has a high reputation internationally due to its special, attractive gameplay and various fantasy characters. It has already become a phenomenon-level game. With the end of Chapter 4 Season 3, players are increasingly hungry for more information on the Fortnite new season. And it looks like Epic Games is ready to let players show off their skills.
While Chapter 4 Season 2 was still live, leakers were already digging through the game's files and found a wealth of details about Season 3. However, they were not able to get the guide for the new season that quickly. Epic Games has successfully encrypted Fortnite Chapter 4 Season 4 information securely. The new season is live now, players are more curious and excited than ever. Are you also a big Fortnite player and always looking forward to new experiences? Keep reading the following post for more details.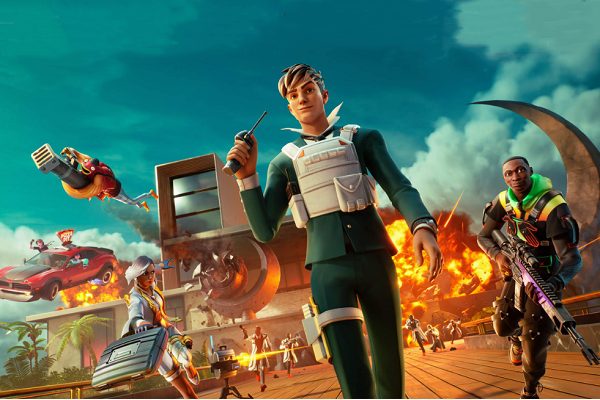 How to Install Fortnite
You must download and install Panda Helper on your phone first. How to install Panda Helper?
Launch Panda Helper, and search for Fortnite. If you search for more than one result, click in and see the description of each result to see if the hack features provided are what you need.
Now enjoy Fortnite! Try playing Fortnite with Xbox Cloud gaming, and enjoy the fun anywhere.
Fortnite new season release date and overview
The Fortnite Chapter 4 Season 4 was released on 25th August. As with previous Fortnite seasons, Epic Games has dropped a teaser trailer and a new cinematic trailer that confirms several new skins, a new POI, new weapons, and much more. The update has landed. Available platforms: iOS, Android, PC, Nintendo Switch, PS5, Xbox Series X/S, Xbox One.
Grab your weapons and get ready to dive into the brand-new season with a Heist theme. It has new Heist locations where players can pick up Mythic weapons. The new season is now live and won't be ending for a little while yet. If you are a new beginner, welcome to try the original version first, download and install Fortnite free and safely now.
Pros: New seasons and chapters keep things fun; frequent in-game events; available across all major platforms.
Cros: There are in-game purchases, especially during events.
Expected contents in Fortnite Chapter 4 Season 4
For players looking for a thrilling battle royale game, Fortnite has it all. The latest new season is bringing with it plenty of new character skins, alongside plenty of other new additions and upgrades. Constant updates also keep the in-game content exciting, and new weapons, locations, and events are hosted to keep players engaged. You can get the full list of changes and additions on the official Fortnite website. We have tried to learn more as much as possible and summarized the following changes and additions.
Fortnite new season name
The official Twitter account @FortniteGame confirmed that Chapter 4 Season 4 is called "Last Resort".
New game theme
The Chapter 4 Season 4 is Heist themed. The vampire Kado Thorne calls the island his home and has been draining its wealth and resources. The goal for all players is to stop him and plan the ultimate heist of new locations with the new getaway vehicle.
New locations
Players will explore new locations including Sanguine Suites, Relentless Retreat, and Eclipsed Estate. Behind the luxurious exteriors are strongly defended bases complete with cameras, laser grids, and guards. Kado Thorne has also occupied Rumble Ruins, the Slap Juice factory, and a tower in MEGA City.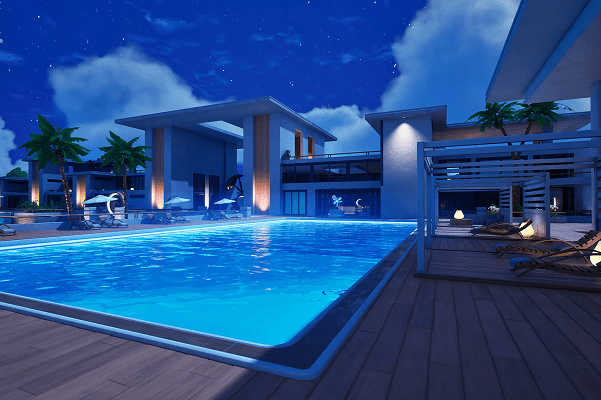 New weapons
Along with existing and unvalued weapons, prepare for your adventure with new weapons:
Rocket Ram: When it is time to escape the base, use the Rocket Ram if there is no car around.
Infiltrator Pump Shotgun
Scoped Burst SMG
Twin Mag Assault Rifle
Business Turret: It will automatically lock on to nearby enemies and fire, all you have to worry about is the placement!
New bag items
Fortnite Heist Bag: In a base unprepared? You need a Heist Bags (duffle bags stuffed with heisting gear). Heist Bags come in handy for the empty-handed players. Heist Bags may contain a Crash Pad Jr. (new!), Remote Explosive (unvaulted!), Rocket Ram, ammo, healing items, and more.
Fortnite Chapter 4 Season 4 outfits
The team is led by maverick Nolan Chance. All the team members, and even Kado Thorne are the Outfits of the Chapter 4 Season 4 Battle Pass, with Chance auto-unlocking upon purchase. Let's find out more about who these Fortnite characters are and where they are. The following new skins will be a part of the Chapter 4 Season 4 battle pass:
Nolan Chance: the leader
Piper Pace: the getaway driver
Fish ThiccL: the muscle
Mae: the hacker
Antonia: the masqued maven
Khaby Lame: the man who keeps it simple
Kado Thorne: a voracious traveler
Ahsoka Tano (will appear later in the season)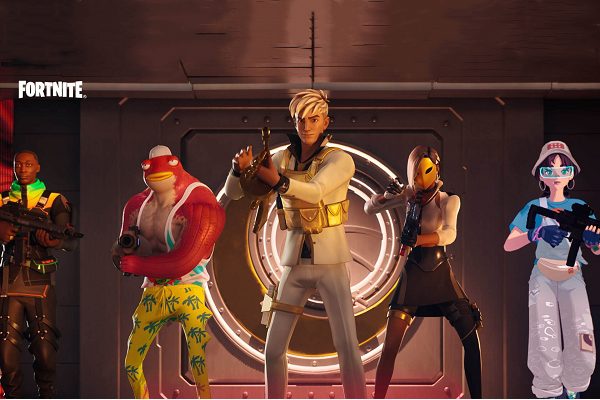 New vehicle
We can see that the new teaser trailers revealed a brand new vehicle – a Pizza car.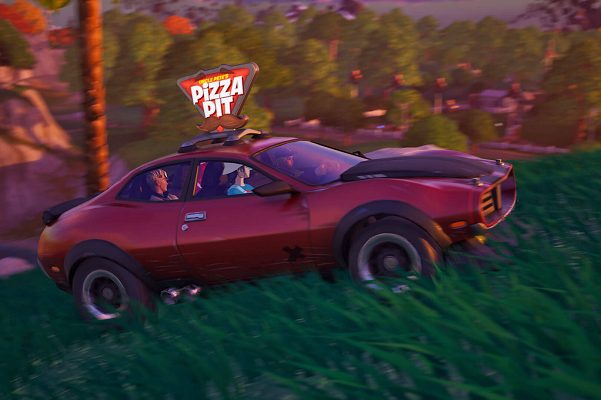 Conclusion
There you have it, that's what you need to know about what is new in Fortnite Battle Royale Chapter 4 Season 4 Last Resort. For more on gaming strategies and information, find it in our category of Fortnite on Panda Helper. If you are a big gamer, do not hesitate to check Panda Helper now. We have more similar free games waiting for you.