If you like the classic puzzle game "The Room", then you should also love this 3D puzzle game "The House Of Da Vinci".
Recently, "The House Of Da Vinci 2" has been officially launched, the game content inherited the previous work. The second work starts from where the first work of "The House Of Da Vinci" ends, and players become Giacomo, an apprentice to Renaissance genius Da Vinci, exploring puzzles, mechanical gadgets and puzzling invention world. Travel through time and space to witness a series of mysterious events that led to the greatest discovery in human history.



The background of the game is Florence during the Renaissance, which is also the hometown of Da Vinci. You are Da Vinci's most promising apprentice, but Da Vinci disappears. In order to explore the cause and truth of Da Vinci's disappearance, players need to explore in the Da Vinci workshop to solve various mysteries.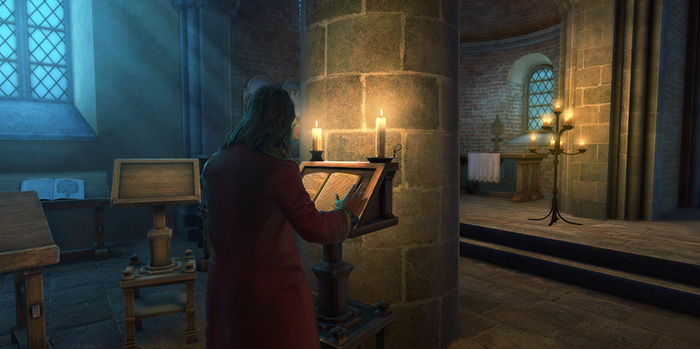 The 3D puzzles that appear in the game are based on the real Da Vinci invention, and players need to use them even in the process of solving puzzles. If you are curious about Da Vinci's ingenuity, or if you are interested in mechanical devices, then you must experience "The House Of Da Vinci" and experience the magical beauty of machinery.
Step 1: Open Safari and go to Panda Helper official website
http://m.pandahelp.vip/?s=gg or Scan QR code

Step 2: When the website is loaded, tap on the "Regular" option, There you can see the "Download Free Version" button, tap on it.

Step 3: Once done, go to your device's main Settings > General > Profiles & Device Management and trust the profile that belongs to the Panda Helper app.

Step 4: Then launch Panda Helper, search for The House Of Da Vinci 2 and install it.
If you haven't played the first one of The House of Da Vinci, you can also download it in Panda Helper.