Panda Cheat Engine is an excellent modifying tool for games on iOS 13/iOS 12/iOS 11 without jailbreaking! When you don't have enough gold coins to purchase the things you want, you can use Panda Cheat Engine to get! You also can use it to modify other values of games as you wish, like modifying cash, HP, SP, and more than that.
Many hacking tools like Gamegem or DLGMemor require you jailbreak your devices firstly. But Using Panda Cheat Engine doesn't need it, and it doesn't need your install another app to use it.
Just install games from Panda Helper VIP that is a third-party appstore owned many hacked games. You will see it in a floating icon on games when you open games! Follow us to get this incredible tool to hack games!
Potential problems with the use of cheat engine
Before using Panda Cheat Engine, we need to understand that Cheat Engine won't work with some games. It is not suitable for all games. Any game which has some form of cheat protection or online multiplayer functionality won't work with Cheat Engine. The use of Cheat Engine may cause your account to be banned at your own risk.
How Does Panda Cheat Engine Work?
Panda Cheat Engine is hacking tools for modifying values/numbers of games. The working principle is to input the current values/numbers that you want to change, then find the place in which values/numbers are stored, and then modify it to the values/numbers that you want. To find the place usually needs to take several times of using the values/numbers and scan them to find. Watch more visual tutorials below.
Step 1:
Open Safari and go to Panda Helper's official website to download Panda Helper VIP.
Panda Helper official website:http://pandahelp.vip/?s=cheattg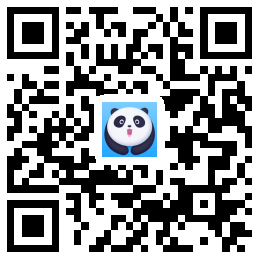 Step 2:
When the website is loaded, tap on the "Download Premium Version" option to install the profile first. Then activate and download Panda Helper VIP. Once done, go to your device's main Settings > General > Profiles & Device Management and trust the profile that belongs to the Panda Helper VIP app.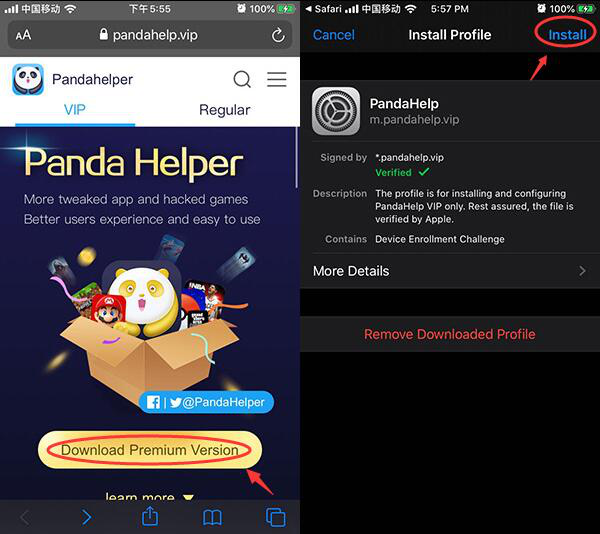 Step 3:
Launch Panda Helper VIP, search "Cheat Engine" in Panda or click the icon named "Cheat Engine" on the homepage. Games in the list support "Panda Cheat Engine". Download and install games on the search list. If you have already downloaded these games, please re-download them from Panda Helper VIP.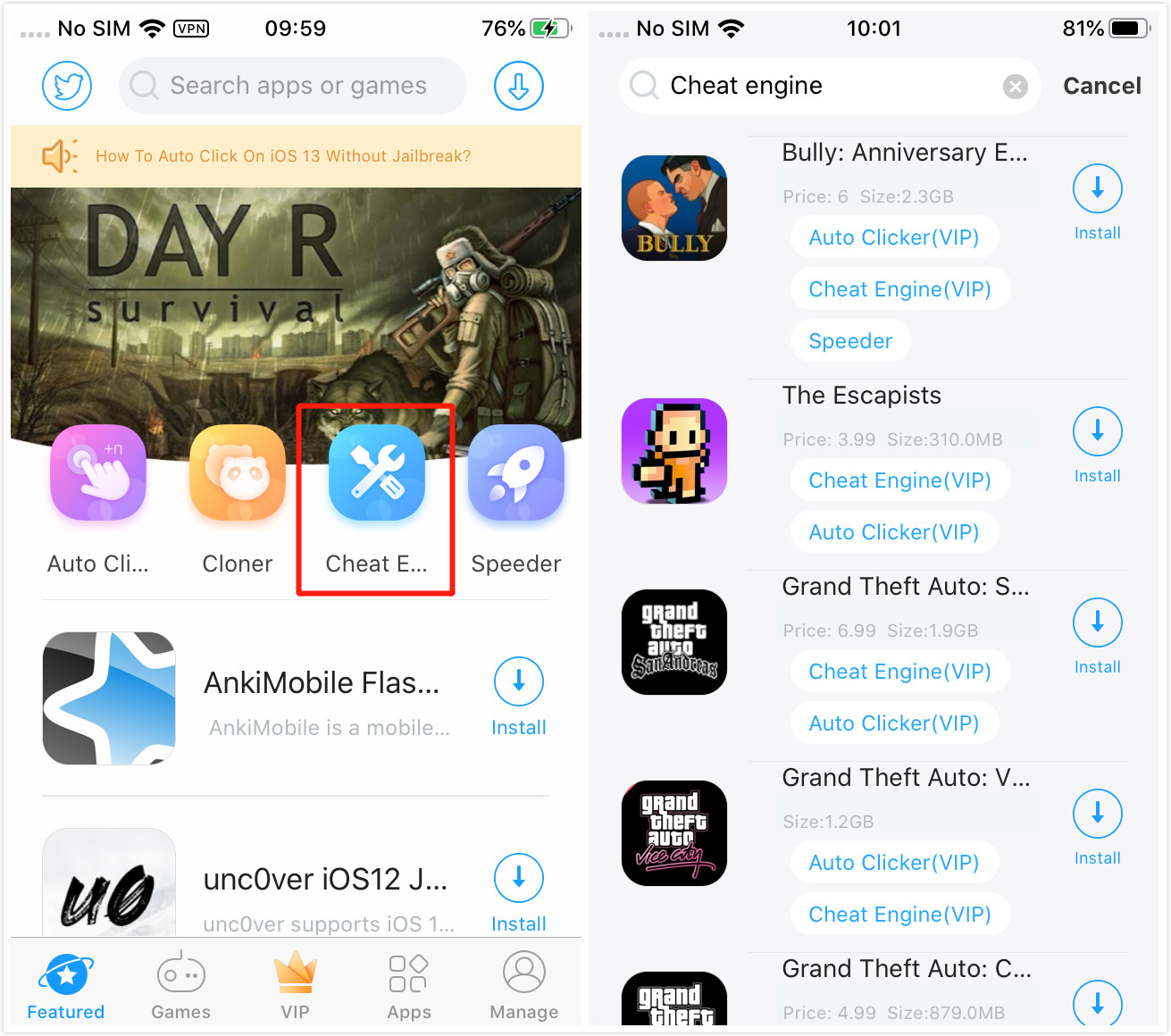 Step 4:
Open the game and play for a while. Make sure the number of the coin is not zero.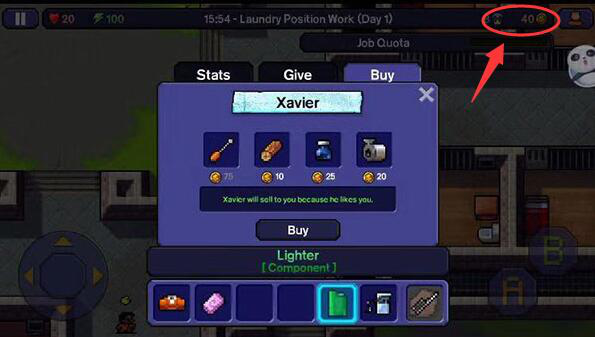 Step 5:
Click the "Panda" icon in the game. Then you will see the Cheat Engine, click the "Show" button.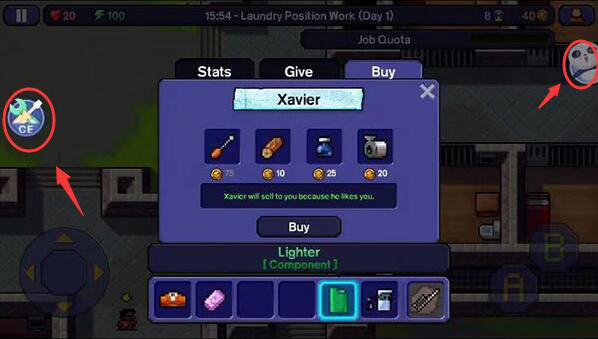 Step 6:
Click the CE and search your current number of coins (choose "=" and "UInt" or "SInt"). It is 40 now in my game.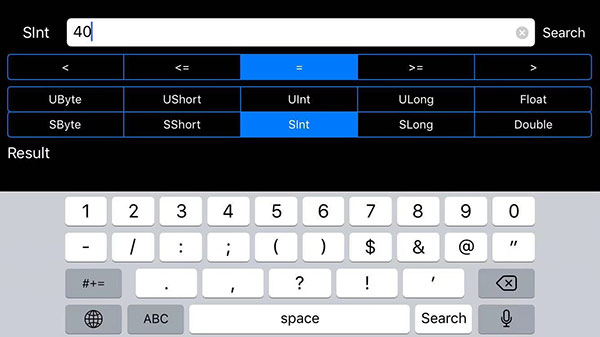 Step7:
Now in the result list, there may be a lot of values that you can't determine which one is the value of coins. To narrow the list down, we go into the game and change the value by doing whatever one needs to do to change it.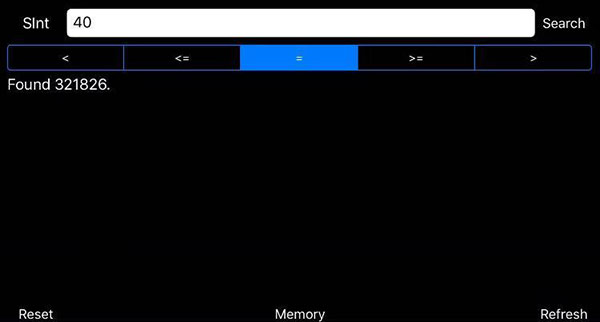 Step 8:
Get/Consume coins in the game until the number of coins has changed. Then we go back to Cheat Engine and search for the new value(it is 30 now). Repeat this step until the list has less than 12 values left(could be less, too).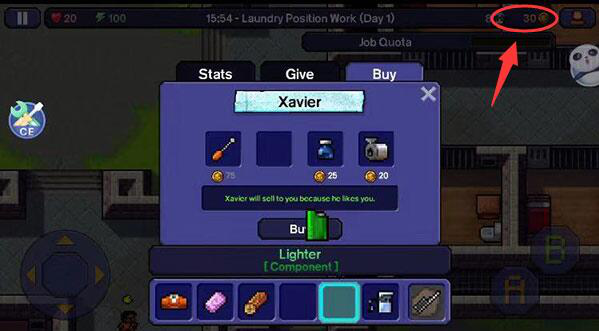 Step 9:
Click M to change the first two values to 999999 and click ok. The modified value can be determined by yourself, but not more than 2.1 billion. Otherwise, the game will crash.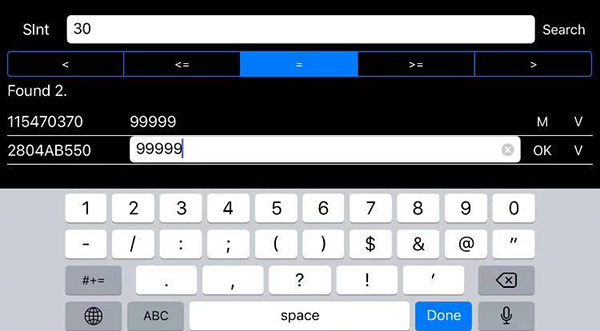 Step 10:
To get/consume coins again, the number of coins will become the value just modified. You can also modify the value of gold, gem, HP, SP, and more in the same way.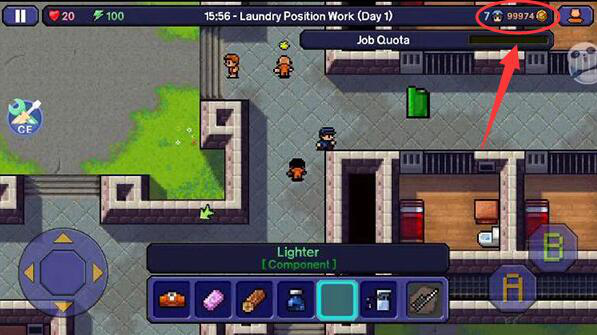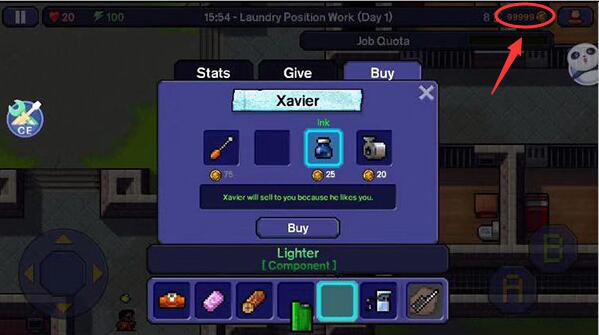 You may be interested in: