Animal Restaurant hacks is available on Panda Helper with hack tools for iOS 16, iOS 15, and below. The heartwarming management simulation game Animal Restaurant is live on Panda Helper to satisfy players' needs. The version of Animal Restaurant is a hack version with Panda Helper Game Tools like Speeder, Auto Clicker, Auto Touch, and Cheat Engine.
Head to Panda Helper to enjoy hack tools on Animal Restaurant Hacks without jailbreak on iOS 16! Notice: Speeder, Auto Clicker, Auto Touch, and Cheat Engine may not work due to the game mechanism. If you expect your game on Panda Helper with hack tools, submit it on Panda Helper IPA Elves. How to use Panda Helper IPA Elves: Guide to Submitting App Request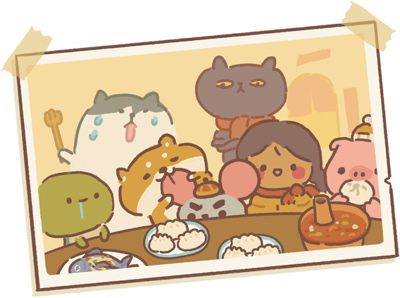 Content:
How to Download Animal Restaurant Hacks Without Jailbreak
After having a general understanding of Animal Restaurant Hacks, some players may ask: How can I download it without jailbreak? If you have the same doubts, you have come to the right place. And here is the tutorial. Please follow the blowing steps:
1. Download the Panda Helper.
Open Safari and go to Panda Helper official website. For jailbroken players, you can download Panda Helper Jailbroken Version.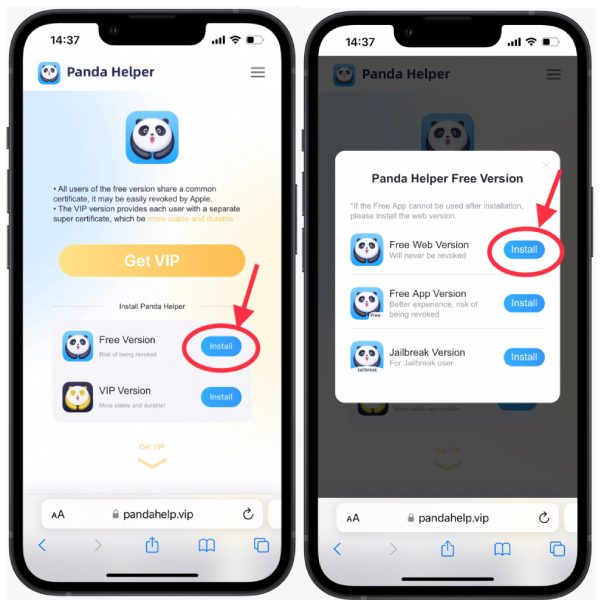 2. Trust the certificate of apps.
Tap on the "Free Version" option when the website is loaded. There, you can see the "Free Web Version" button. Tap on it.
When prompted, tap Install to confirm. Wait for a few seconds to download the app. Once done, go to your Device's main Settings > General > Profiles & Device Management and trust the profile that belongs to the Panda Helper app.
3. Search and Install Animal Restaurant on Panda Helper.
Now launch Panda Helper, search for Animal Restaurant, and install it. When you open it for the first time, you see the "Untrusted Enterprise Developer" message again. Go to the Settings app and trust the profile belonging to Animal Restaurant as you did with Panda Helper.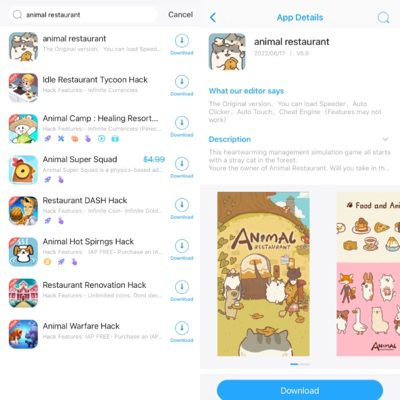 4. Open Animal Restaurant Hacks and tap the floating Panda icon to get game tools.
Configure Speeder/Auto Touch/Auto Clicker/Cheat Engine as you wish. Notice: those hack tools may not work due to the game mechanism.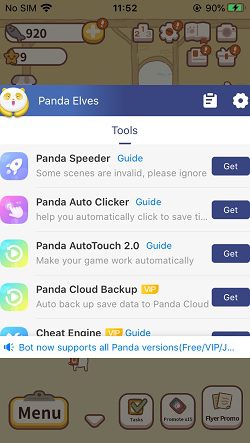 Highlights of Animal Restaurant
Recently, the animal restaurant has become very popular with many players. In my opinion, the animal restaurant is favored mainly because of its highlights.
Make a variety of ingredients, and make the best food for customers to eat. You can get a lot of different types of delicious food.
The restaurant, with rave reviews, has brought many customers. It can serve more customers through its efforts to expand the operation scale.
Engaging in restaurant simulation, a variety of gameplay will excite you, and different types of operations can be freely unlocked.
There are more highlights of the animal restaurant waiting for you to explore.
Animal Restaurant Hacks With Auto Clicker
Panda Auto Clicker is a hack tool to simulate your fingers to press on games. When you don't always want to do repeated actions, using it saves your energy.
Animal Restaurant With Auto Touch
Panda Auto Touch is similar to Panda Auto Clicker but can automate the game by recording and repeating your moves. It is more intelligent than Panda Auto Clicker.
Animal Restaurant With Panda Speeder
Panda Speeder is a feature to change the speed of games. It could help you speed up your game and slow down the pace of games.
Animal Restaurant with Cheat Engine
Panda Cheat Engine is a hack tool to change the values of games. For example, on the fun, you may change HP, XP, Golden, Coins, Lives, etc.