Cheat Engine iOS overview
Are you anxiously looking for a way to get unlimited coins to upgrade your equipment in the Archero Hack? Now we have found a way. You can use Cheat Engine iOS to get them! This is an agreeable surprise.
Cheat Engine can help you modify money, HP, SP, and much more in your games. DLG and iGG are currently better-known game tools, but you need to jailbreak your iOS device first. You may feel upset. But you have other options, and Panda Cheat Engine is safe to use.
Panda Cheat Engine is a hacking game tool like DLG or iGG. You can use it without jailbreaking, and it supports iOS 15/iOS 14/iOS 13. We have more visual tutorials about using Panda Cheat Engine on Archero below. Please don't wait. Follow us to get unlimited coins and diamonds!
How to use a Cheat Engine to get unlimited coins in the Archero Hack for iOS 15?
Archero is a funny game. Sometimes you can't fight the never-ending enemies because you don't have enough coins or diamonds to upgrade your equipment. So what can you do? You can use Panda Cheat Engine to get them!
Step 1:
Launch Safari and go to Panda Helper's official website.
Step 2:
First, tap on the "Download" option when the website is loaded. Then to get Panda Helper VIP. After done, go to your device's main Settings > General > Profiles & Device Management and trust the profile that belongs to the Panda Helper Vip app.
> Notice: Before you use Panda Cheat Engine, you need to get Panda Helper VIP first because it is an additional feature of Panda Helper VIP.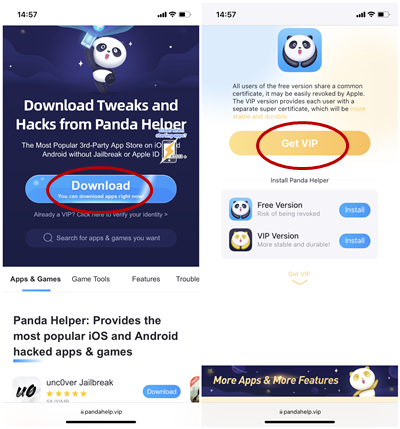 Step 3:
Launch Panda Helper VIP, and type Archero Hack in the search box. Download and install it from the search list. Please re-download it from Panda Helper VIP if you have already downloaded the game. This is important. Otherwise, you can be prompted with a failure to install.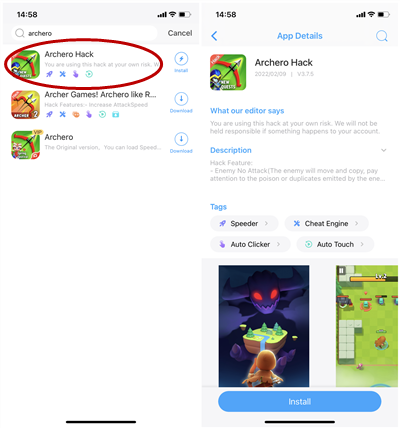 Step 4:
Open the Archero Hack and play for a while. Please make sure the number of the coin is not zero.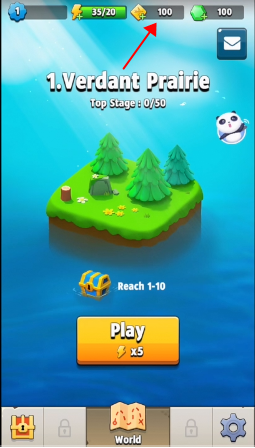 Step 5:
Now, click the "Panda" icon in the game to launch the Panda Cheat Engine. You will see the Cheat Engine. Click the "Show" button.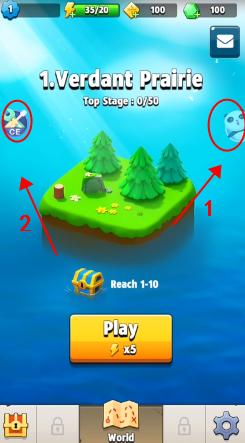 Step 6:
Play yo for a while, then click on CE and search for your current number of coins (select "=" and "UInt" or "SInt"). My game is now 8.


Step7:
Now there may be so many values in the list of results that you cannot be sure which one is the coin's value. To narrow down the range of results, we need to go into the game to change the coin's value by any means.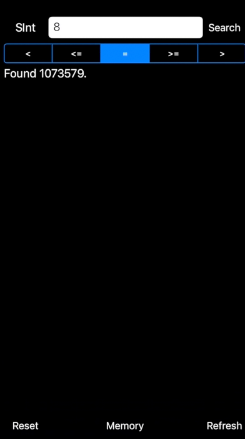 Step 8:
Next,defeating the enemies until the number of coins has changed in the Archero Hack. Then we go back to Cheat Engine and enter the new value(it is 23 now).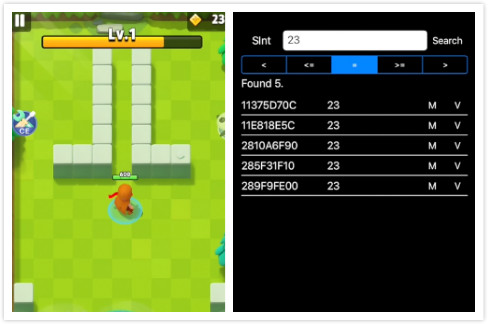 Step 9:
You will find the range of coins has been narrowed. Click "M" to change the first two values to 2000 and click "ok".
Tips: The value of the coin modifier can be determined by yourself but cannot exceed 2000; otherwise, the game will crash.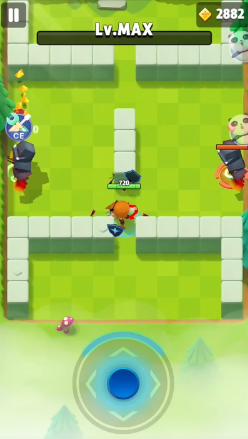 Panda Cheat Engine Q&A
1. I'm having crashing problems with the Panda Cheat Engine. What should I do?
Please check that the value you want to change is not too small. If it is, increase it and try again. When it is too small, it will crash the game.
2. Why do the values not change after using the Panda Cheat Engine?
Please check again that you are using the Panda Cheat Engine correctly. If this is the first time you have tried the Panda Cheat Engine, we recommend following the instructions above and trying again.
3. Can I use Panda Cheat Engine for Archero android apk?
I am so sorry for it! Panda Cheat Engine currently only supports iOS.
4. Is cheat engine a virus?
Of course not. Panda Cheat Engine is 100% safe. The team of Panda Helper will check and update Panda Cheat Engine regularly to ensure its security. However, we cannot guarantee the security of other cheat engines in the market.
5. What other games does the Panda Cheat Engine support besides Archero Hack?
Panda Cheat Engine won't work with all the games, and you can check other games by searching for "Cheat Engine" in Panda Helper VIP. We also provide some examples of cheating using the Panda Cheat Engine.
Panda Cheat Engine for more games