As we all know, Filzaescaped is the top one file manager on iOS. Why says that? Because it allows the user's iOS device to read to the file system (file path /var) in iPhone without jailbreaking it. Thus, it also opens the door to the possibility of game and app modification hacking. A few days ago, Filzaescaped updated with a new version that supports iOS 13 - iOS 13.4.1 for iOS devices.
However, it is important to note that Filzaescaped iOS 13 - iOS 13.4.1 downloaded from elsewhere or self-signed Filzaescaped may fail to read to file path (/var) after installation.
We have improved this result through several tests. Now users just need to download Filzaescaped iOS 13 - iOS 13.4.1 from Panda Helper Free and the idevices can easily read to the iOS file system (path /var) without any other complicated operations.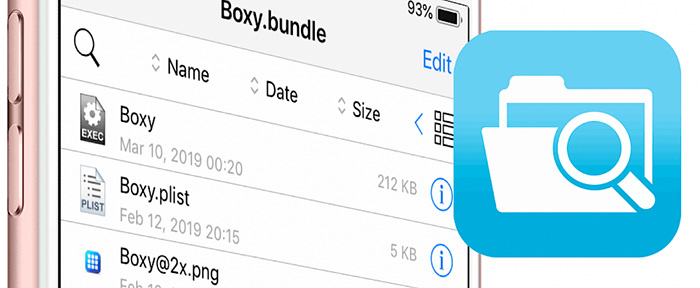 Devices Required
Only for A12-A13 devices, Supports iOS 13 - iOS13.4.1
Download Filzaescaped iOS 13 - iOS 13.4.1 From Panda Helper Free
Here is how to download the Filzaescaped iOS 13 - iOS 13.4.1 that can be read to the file path (/var) of the system file. Please follow the steps below.
Step 1: Open Safari and go to Panda Helper official website
http://m.pandahelp.vip/?s=gg or Scan QR code


Step 2: When the website loads, tap on the "Regular" option, There you can see "Download Free Version" button, tap on it. Then click "Browse apps in lite version" button.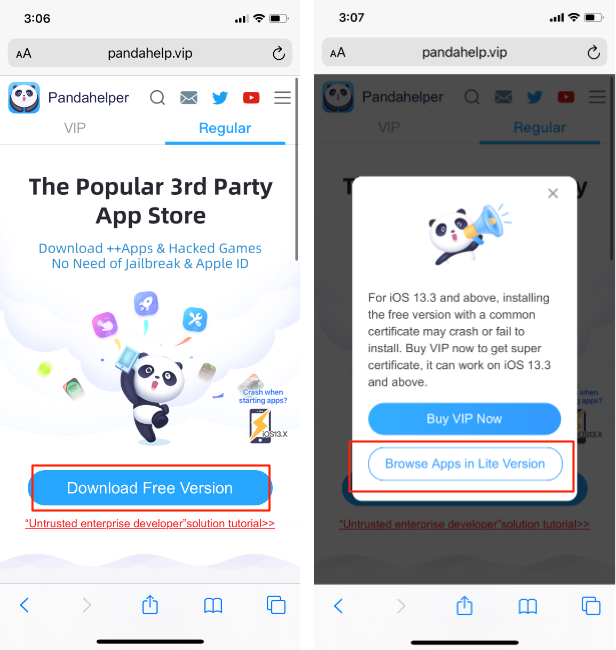 Step 3: When the window pops up, tap on "Continue-Allow".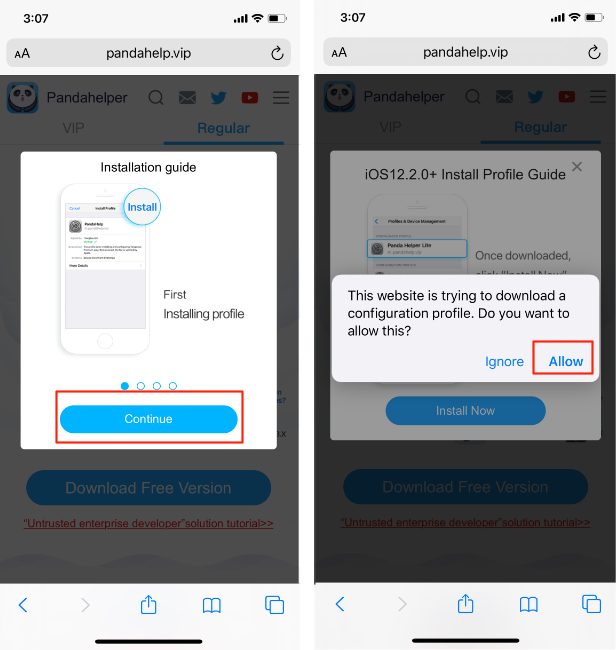 Step 4: Once done, go to your device's "Settings", you will see the Profile Downloaded in the Settings. Go to Profile Downloaded and install it by clicking on the right corner.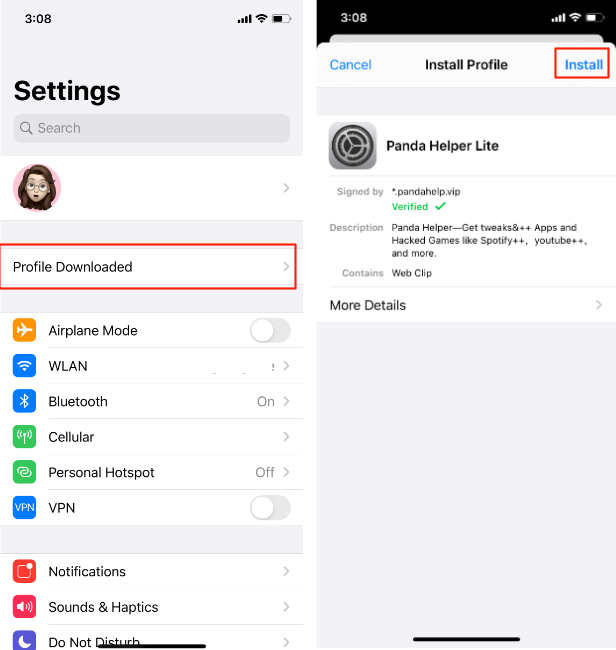 Step 5: Go back to iPhone home screen, you will see Panda Helper Lite on your desktop. Now open Panda Helper lite, search for FilzaEscaped iOS 13-iOS 13.4.1 in Panda Helper lite.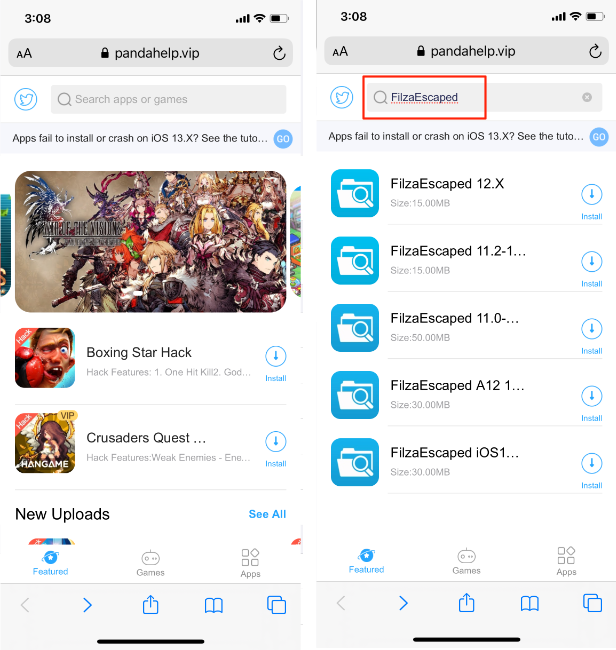 Step 6: Choose FilzaEscaped iOS 13 - iOS 13.4.1 and intall it. Then go back to iPhone home screen, the FilzaEscaped iOS 13 - iOS 13.4.1 is downloading and installing.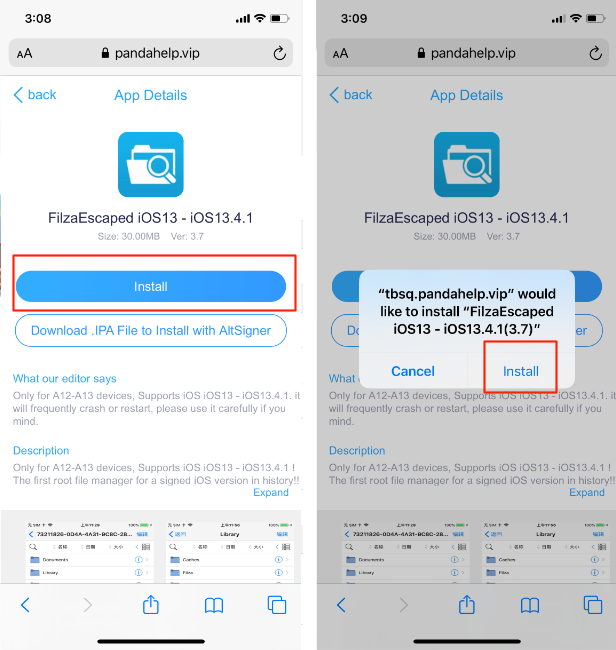 Step 7: After installing is completed, if you see the "Untrusted Enterprise Developer" message, please go to "Settings - General - Profiles & Device Management" to trust the certificates belonging to FilzaEscaped iOS 13 - iOS 13.4.1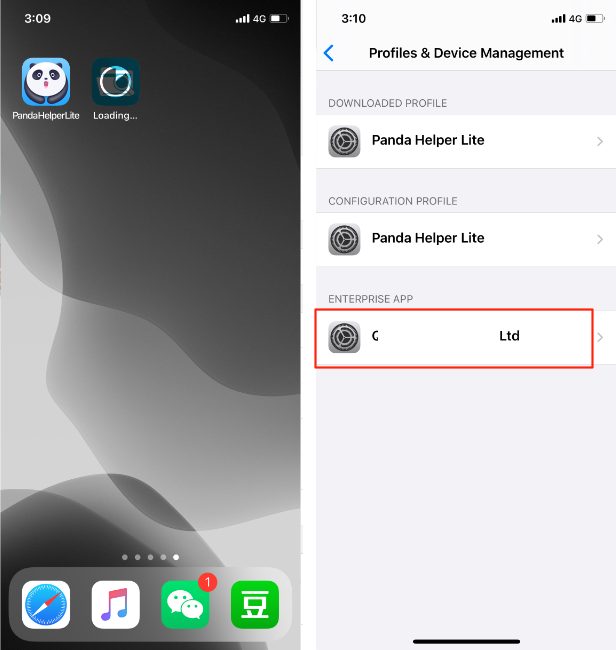 Step 8: Open FilzaEscaped iOS 13 - iOS 13.4.1 on your iPhone, and go back to the root directory first to find /var.
Go to Path: /var/containers/bundle/application/
All apps in your iPhone will show here. It's very handy if you want to make changes to a game or application, such as replacing cheat file for games, etc.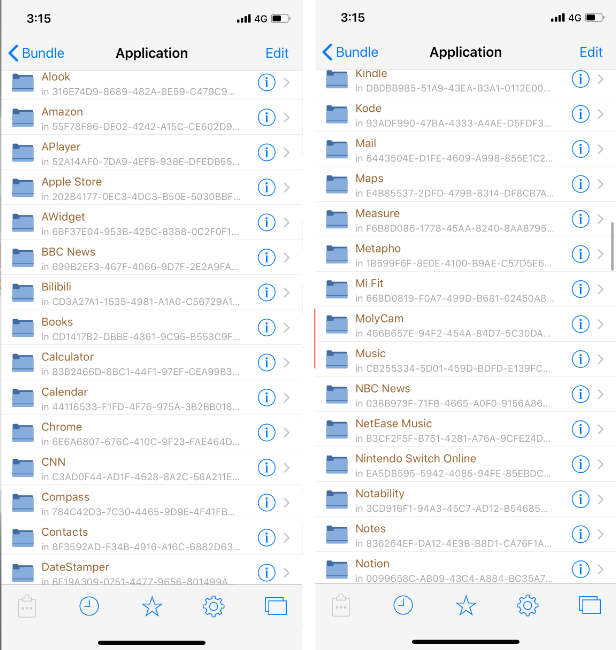 Important reminder for FilzaEscaped iOS 13 - iOS 13.4.1
Please notice that replacing files, especially system files, can lead to serious consequences such as crashing the phone's system, being damaged, and not being able to boot it. Please be careful not to delete system files during use.
In the future, we'll update more on how to modify games and apps with filzaescaped, and we welcome you all to stay tuned to Panda Helper.