You can download all kinds of apps you want for free from Panda Helper free version.
The Panda Helper free version requires common certificate support to work correctly.
Once the certificate is revoked or blacklisted by Apple, you can't download the APP you want from Panda Helper.
The following are the specific circumstances and correct methods of blacklisted by Apple.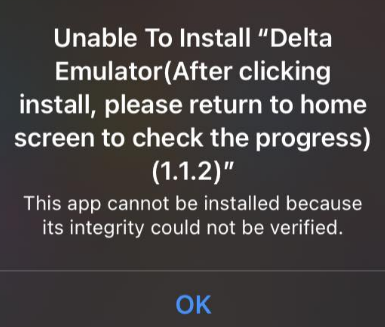 Features of blacklisted by Apple:
If you encounter 'NOT Installing(grey icon)' or' Crashing after Verify' or 'Unable To Verify' after Verify and the common certificate is woking now.
It means you are blacklisted by Apple .
Why did Apple blacklist you?
Recently, Apple has strengthened its certificate revocation prevention mechanism, and Panda Helper have found new ways to avoid Apple's revocation.
If you are also experiencing certificate revoke, you can try the following method.
⚠️There is no guarantee that it will work for every device, so please be patient and make multiple attempts.
Step 1. Open Settings App.
Step 2. Please backup your iDevice first.
Go to [Settings > Apple ID > iCloud > iCloud Backup > Back up your iPhone]
Step 3. If your iCloud doesn't have enough storage space for backup, please try make the backup via iTunes.
Step 4. Erase your iDevice.
Go to [General -> Reset -> Erase All Content and Settings]

⚠️ This step Will delete all data on your device, so please make sure to backup before doing the step.
Step 5. When your device restored, go to [Settings-Wifi].
Step 6. Disconnet and reconnet from Your Network.
Step 7. Then Clear your Safari history Cache.
Go to [Settings-Safari-Clear History and Website Data]

Step 8. Turn on Wifi network and you should be able to install Apps!
Go to Official website to download Panda Helper.
After successfully downloading Panda Helper, you can download the app for free on your device.
If you have any questions about downloading or installing, please contact customer service email and send the relevant screenshot and your UDID to the email
support@pandahelp.vip
Another way is to get a super certificate.
In addition to buy a super certificates, you can also join Panda Helper's Facebook group: follow Panda Helper's weekly #Giveaway activities and win 7 days of free VIP with unlimited super certificates.
Related other articles about Panda Helper: