Pokemon Go Hacks overview
Pokemon Go hacks (iPoGo) is a valuable tool for players who want to enhance their Pokémon Go experience and access features that may not be available in their current location. Of course, You can download iPoGo app from the official website, but you need to jailbreak your iOS device and Purchase a Vip. If you want to download Pokemon Go hacks ipa file on your iOS device without jailbreak, you can one-click install it via Panda Helper or Signulous. But it will cost $20 per year, per device using Signulous. So, I think Panda Helper iOS is the best choice to download Pokemon Go hacks for free without jailbreak.
Why is it So Addictive?
Pokemon Go is already addictive enough as it offers unique virtual and realistic gameplay. Moreover, the excitement of catching Pokemons and the experience of using them for battling are beautiful.
And with Pokemon Go++, the gameplay becomes more exciting because of the unique features to take advantage of the game. In addition, it makes the game more accessible and more convenient.
Download Pokemon Go hacks (iPoGo) for free without jailbreak
Panda Helper provides simple and effective downloads for users to use. iOS users can download and install Pokemon Go hacks for free through the tutorial. At the same time, you can also get the Pokemon Go location spoofer cheat from here to catch rare Pokemon.
In addition, Panda Helper Vip provides additional game tools such as Auto Clicker and Auto Touch for Pokemon Go++ by iPoGo. By the way, game tools require a fee to use. The application also provides an option to import and export settings with one click. Please remember to remove the original application from your device before installing the mod.
Free Download Pokemon GO++ for iOS
Step 1: Go to Panda Helper's official website with Safari. And tap On "iOS Download."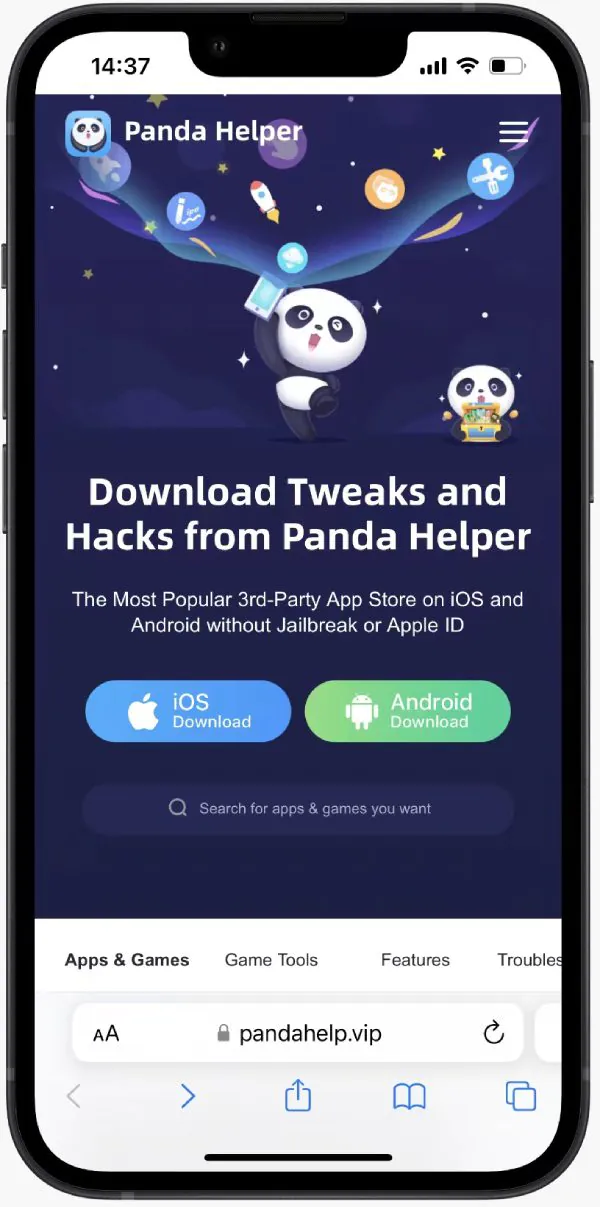 If you are not a VIP member of Panda Helper, you have two choices: to be the VIP member or try Panda Free version.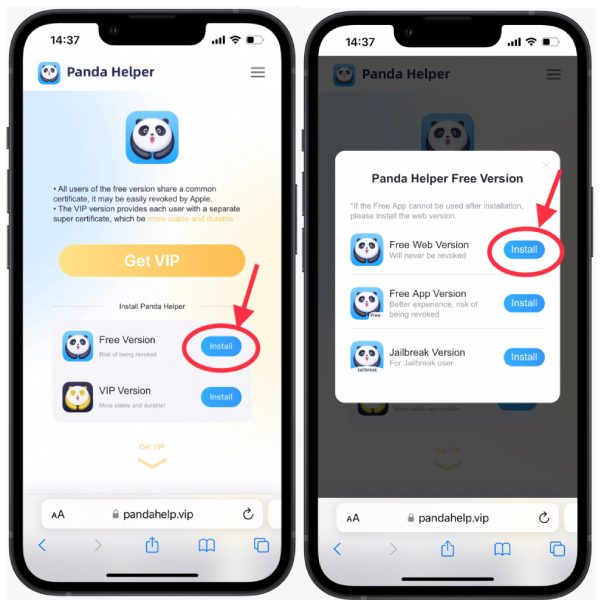 Step 2: You will now see "Free version" and "VIP version." Select "Free version" and click the "Install" button.
Please install the Free web version if the Free App Version can't download.
Step 3: Follow the prompts to install the panda helper profile so that Panda Helper installs successfully. Please wait for it to install on your home screen.
You can go to Settings > General > Profiles & Device Management > Downloaded Profiles to trust a certificate used by Panda Helper. (Since apps need the certificate from Apple and can operate on iOS devices, we need to trust the certificate to get used.)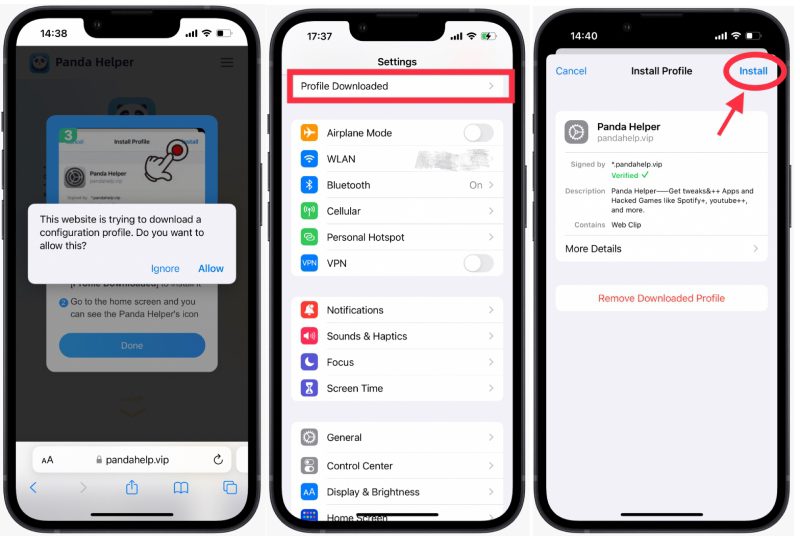 Step 4: Open the Panda Helper app and enter "Pokemon Go++ by iPogo" in the search bar.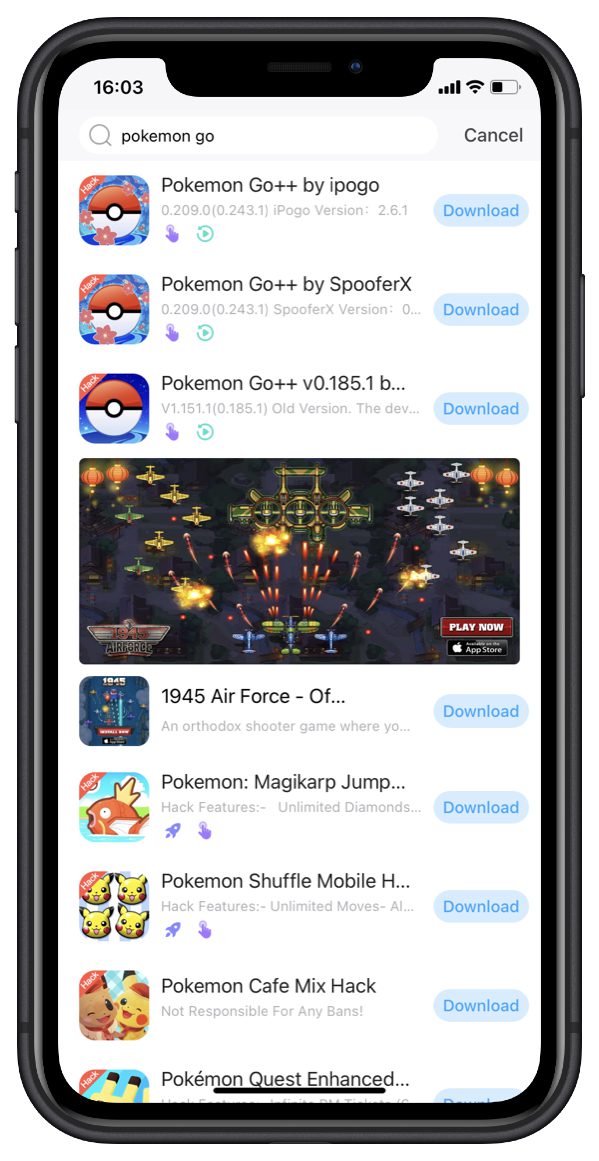 Step 5: You can get all results in Panda Helper. Tap the app you want, and press "Download" to start downloading. A pop-up will appear after downloading to tell you to install the app when you open it the first time if you see the "Untrusted Enterprise Developer" message. Go to the Settings app, Settings > General > Profiles & Device Management, and trust the app's profile.
Step 6: Check out Pokemon GO Hack and enjoy it.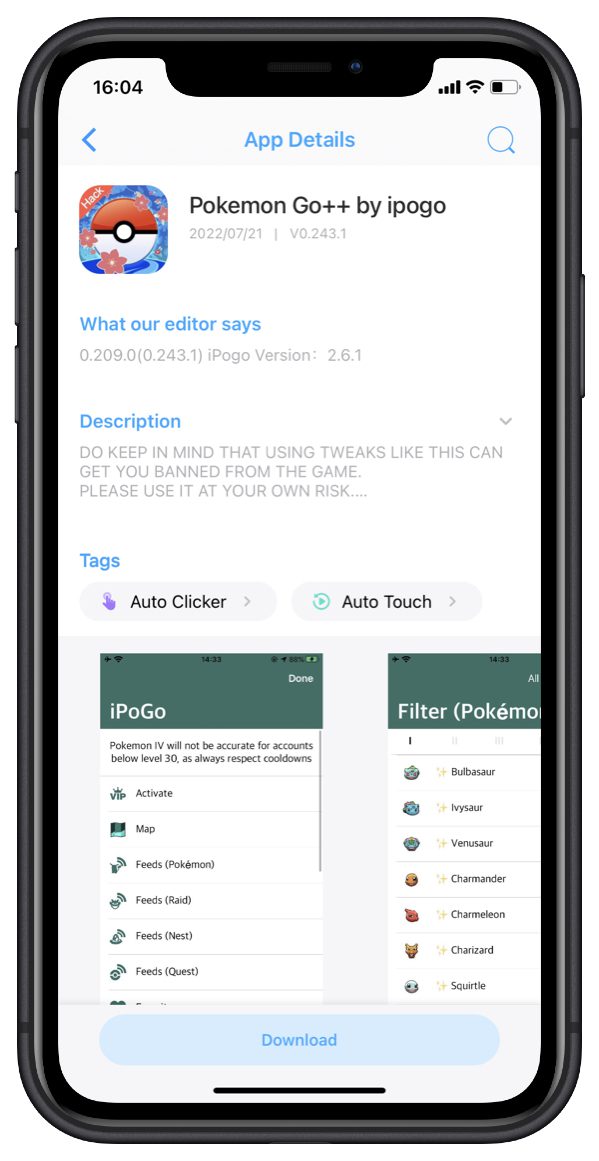 Pokemon GO++ Download for Android
Being a mod, Pokemon Go Android hacks is undoubtedly not available on Google Play Store. But you can get it from Panda Helper, a free third-party app store. Many people have downloaded many pretty cool, tweaked apps, hacked games, and paid apps from Panda Helper. No need to root your devices. Now you can download the Pokemon Go Hack for android from Panda Helper and enjoy the game without any trouble. And if you have doubts about how to hack it, you can refer to the following tutorial:
Firstly, go Panda Helper Android official website.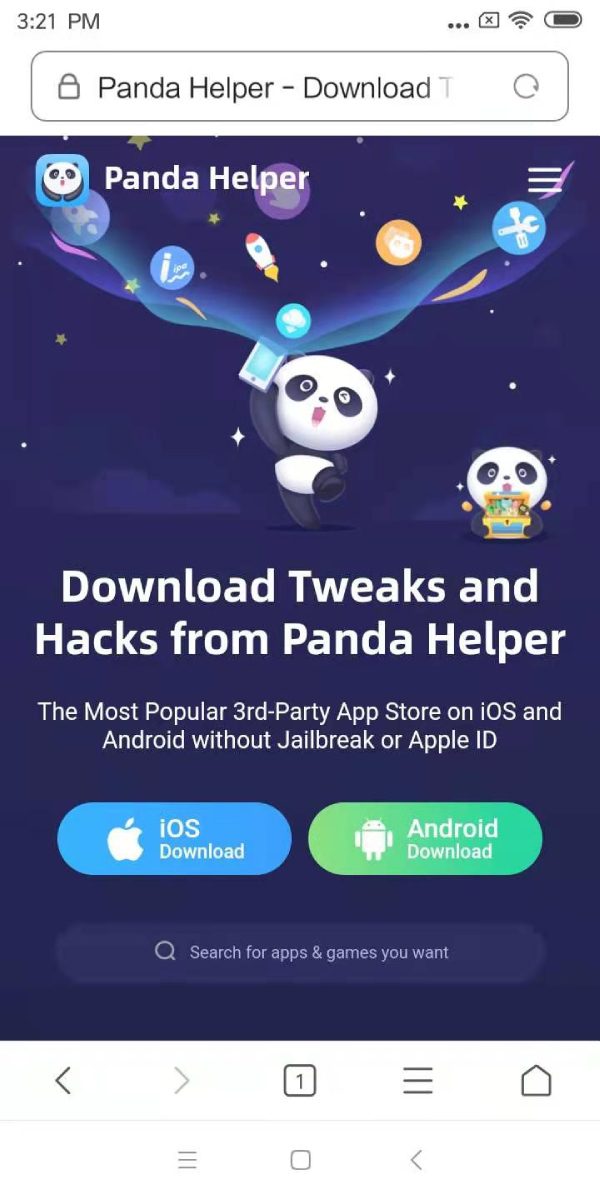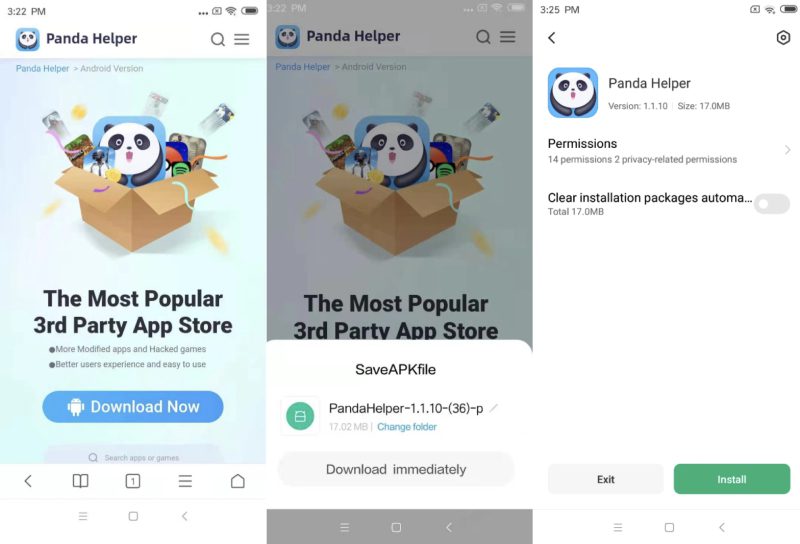 Secondly, tap on "Download" when the website loads.
Afterward, if it comes up with the "Install blocked," you need to enable the Unknown Sources option first to install third-party APK files on Android. Go to your Phone's "Settings > Security," and you will see the Unknown Sources option. Enable Unknown Sources and tap on OK in the prompt message. Once done, you can install a third-party APK.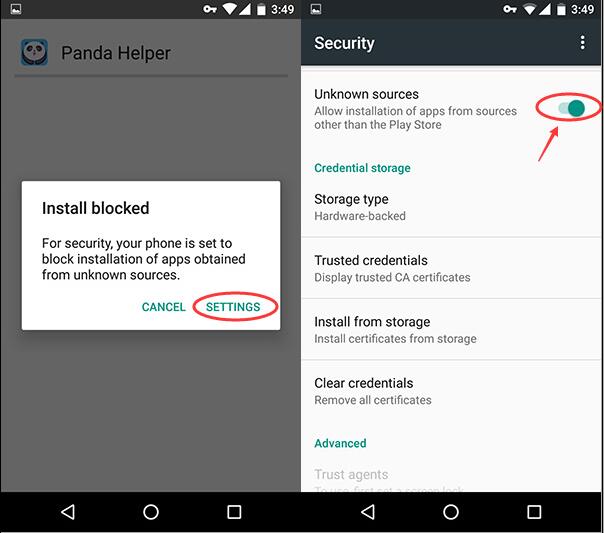 Fourthly,  When You find out about the Panda Helper Android and install it.
Now that you have successfully installed Panda Helper Android. Please launch Panda Helper, search Pokémon GO Mod iPogo and get it for free.
Lastly, check out Pokémon GO Mod ipogo and enjoy it. If you want to look for more information about iPogo Mod Apk, you can come to download it.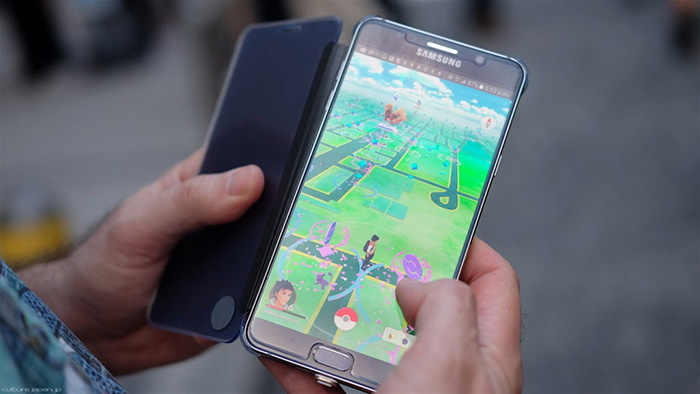 More things you need to know about Pokemon Go hacks by iPoGo.
Install the jailbroken version of Pokemon Go ipa file by Cydia
The jailbroken version of iPoGo app is for the unc0ver jailbreak tool running on iOS. Add iPoGo Repo to your Cydia resource list.
You can get tutorials on how to download iPoGo on the jailbroken device.
Open the Cydia app on your jailbroken device.
Click Sources → Edit → Add Official iPoGoRepo.
Switch to the Search tab and enter iPoGo Pokemon Go.
Click the Install button.
Bonus: what is Pokemon Go ++ by iPogo?
Pokemon Go++ by iPogo is one of the well-modified downloadable apps of Pokemon Go which offers excellent features for players of the game. It's developed by iPogo to give a chance to players who want to enjoy the game without spending money on items and going to places.
Unlike the original application, this Pokemon Go mod apk is not safe, so you have to download it at your own risk. For example, the game can ban you from playing when you decide to use this modified app.
Must-read article: Pokemon GO spoofing | change location without getting banned
Frequently Asked Questions
If Apple revokes the certificate you are currently using, your iPoGo installation may not open and cannot be verified. You can choose to be patient and Panda Helper will repair and replace the new certificate.
If Pokemon Go++ by iPoGo crashed and you see pop-up words that "Unable to Verify App." You must delete the app first. Then, You can choose to be patient and Panda Helper will repair and replace the new certificate.
Please long press the icon to delete iPoGo ipa, then download and install again. Assuming the problem is not resolved. As your devices or apps you installed may be added to the certs blacklists by Apple.