The Creator Of Minecraft Intend To Create New Works
According to the Dualshockers, Markus Persson (Twitter ID @notch), the developer who previously created Minecraft, recently solicit opinions from followers on Twitter:
Theoretically, would you prefer me to develop small free games on my own, or start a studio and make polished commercial games.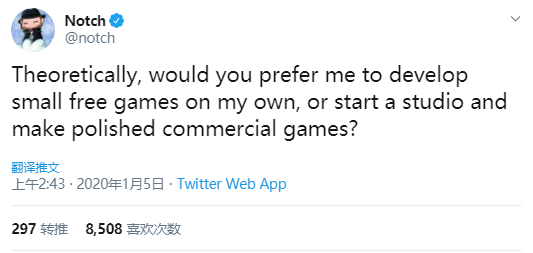 When communicating with fans, Markus Persson admits that he is hesitant now, and it may take some time to find what he really wants to do.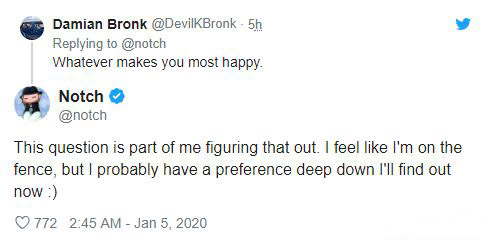 Markus Persson has no public plans yet, so let us look forward to the new work that this developer may create in the future.
Related Article
Recommended For You