Minecraft PE is a 3D first-person sandbox game on iPhone/iPad. Players can freely create and destroy different kinds of blocks in 3D space, using imagination to build and explore a world exclusively for players.
In Minecraft PE, players can destroy or create blocks in single-player or multiplayer mode to build exquisite buildings and artwork, or explore the map to collect items to complete the game's main quest.
Minecraft PE is a paid app which you can find in App Store for $6.99. But for those who want to download Minecraft Pocket Edition for free, Then you've come to the right place. I have a method for you to get it for free by using Panda Helper.
Panda Helper is one of the top-rated third-party app stores; apart from Minecraft PE, you can download massive content of tweaked apps and hacked games without jailbreak. You won't find these apps or games anywhere else. Minecraft Pocket Edition in Panda Helper,is exactly same as the one which you can find in Apple App Store but you don't need to pay for it.
Content
Install Minecraft PE via Panda Helper on iOS (No Jailbreak)
If you're looking forward to getting your hands on the Minecraft service then you should certainly follow these steps –
Step 1: Open Safari and go to Panda Helper official website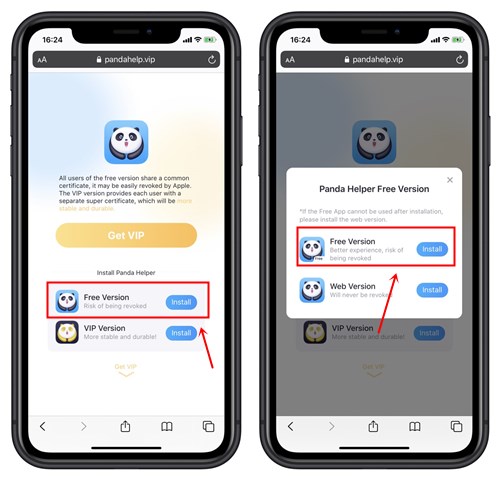 Step 2: wait for the page to load, and click "Download." Click the "Download" button next to Free Version on the new page.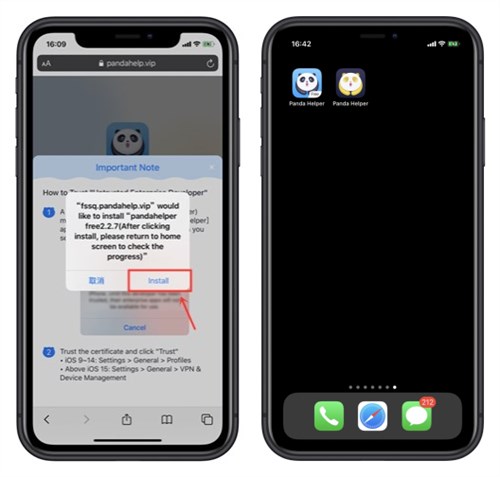 Step 3: A new pop-up will appear on the page, prompting you to install the configuration profile. Follow the prompts to install the profile in the setting, then wait for Panda Helper to install on your home screen.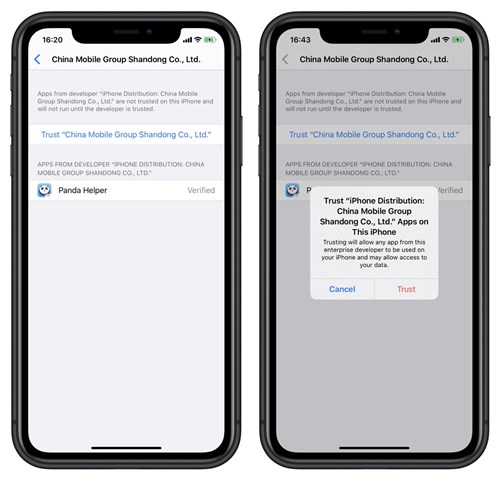 Step 4: Go to Settings > General > Profiles & Device Management > Downloaded Profiles to trust a certificate used by Panda Helper. (Since apps need the certificate from Apple and can use on iOS devices, we need to trust the certificate to get used.)
Download Minecraft PE IPA on iOS from Panda Helper
Step 1: Now launch Panda Helper, search for Minecraft you will see Minecraft: Story Mode, and other hacked games here.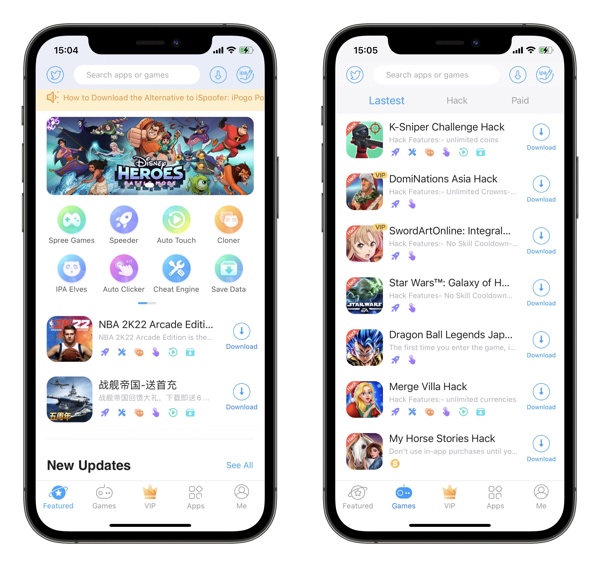 Step 2: Click on the search results for Minecraft and move to the app info page. Here you can learn more about this tweaked app, including how to use it and cautions.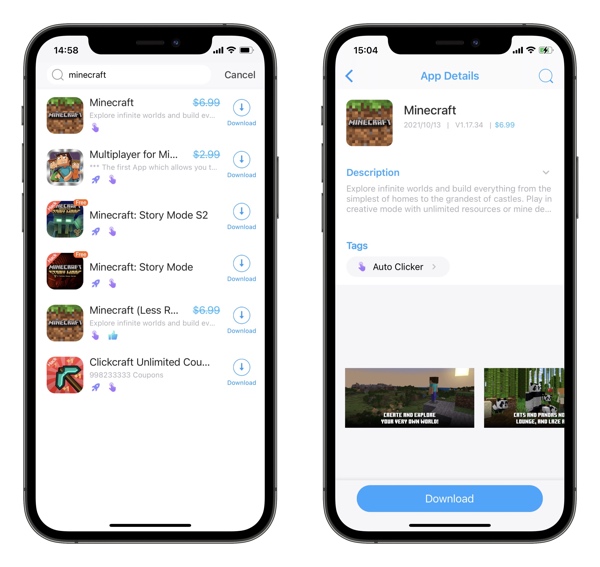 Step 3: Click "Download" to start the download and installation process of Minecraft PE. After waiting patiently, you can go back to the home screen of your iOS device.
Step 4: You will find Minecraft on your iPhone/iPad in the process of installation. Once the installation is finished, please go to Settings->General->Profiles and trust Minecraft's profile. Start enjoying Minecraft Pocket Edition on your iPhone/iPad for free.
Minecraft PE features (via Panda Helper)
After you download Minecraft from Panda Helper, you will find that it is exactly the same as the game content offered by the App Store. But in addition, Panda Helper gives Minecraft a more powerful Panda Game Tools: Auto Clicker.
Auto Clicker is one of the Panda Game Tool for players, it can finish the repeated tasks automatically for players. You'll find this game enhancer powerful yet easy to master and bring you more different experiences.
Minecraft PE troubleshootings (FAQs)
What should I do if I can't install Minecraft PE?
Uninstall the original Minecraft app first before downloading and installing it from Panda Helper!
Uninstall the failed app, go to Panda Helper to download the latest version, and install it again.
What if Minecraft PE asks for an update?
Don't worry. Just be patient and wait for Panda Helper to update before you download and install the latest version of Minecraft.
Is jailbreak required to install Minecraft PE?
No, you don't need to jailbreak your iOS device or use a PC; everything is done on your iPhone/iPad.
Will there be Revoke issues with Minecraft PE?
Yes, because Apple controls the certificate if Apple revokes the one you are currently using, the Minecraft PE you have installed may not open and cannot be verified. At this point, you can choose to be patient, and Panda Helper will fix and replace the new certificate. All you need to do is remove the revoked one and download Panda Helper and Minecraft PE again.
How is the Minecraft offered by Panda Helper different from the one in App Store?
The only difference is that Minecraft downloaded from Panda Helper uses a common certificate and Minecraft downloaded from the App Store uses its own Apple ID. the former has a revoke issue but is free, the latter does not have a revoke issue but it costs $6.99.
Final words about Minecraft
This is all about Minecraft PE on iOS. Now you need to sit back, relax and enjoy the fun of game on your iPhone/iPad for free.
Apps like Minecraft
Tip: You can use "ctrl + f" or "command + f" to find app quickly.