Wondering what jailbreak tools are available for your device? Want to jailbreak iOS 15? Here are all kinds of jailbreak tools suitable for iOS 15 for you. Come and check it out.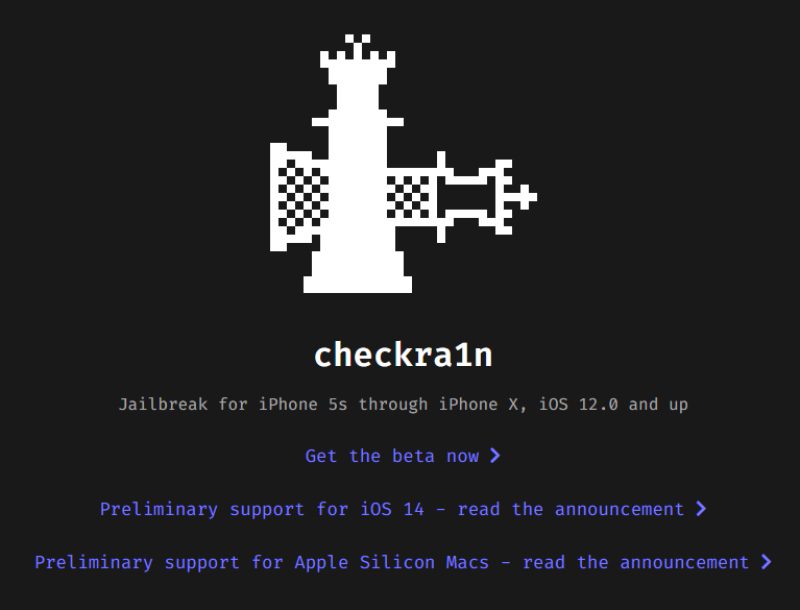 Checkra1n is the only PC method for jailbreak.
Last May 12 afternoon, the Checkra1n team updated Twitter with the release of the new Checkra1n jailbreak tool to version 0.12.4. They have a hotfix for A9X devices on iOS 14.5 and above. The author has not updated to checkra1n 0.12.5 yet, and we will update this page if the subsequent author updates.
Tutorial: How to Jailbreak iOS 13.2.2 Using Checkra1n Jailbreak Tool on Mac?
Checkra1n iOS 14.5 Jailbreak Support Devices:
iPhone 5S,
iPhone 6 / 6 Plus,
iPhone 6S / 6S Plus ,
iPhone SE,
iPhone 7 / 7 Plus,
iPhone 8 / 8 Plus,
iPhone X,
iPad Air,
iPad Mini 2,
iPad Mini 3,
iPad Air 2,
iPad Mini 4,
iPad Pro (1st gen & 2nd gen),
iPad (5th gen, 6th gen & 7th gen),
iPod 6th gen & 7th gen,
Apple TV 4 & 4K,
iBridge T2
Checkra1n Jailbreak Support iOS Versions
iOS 14.5, iOS 14.3, iOS 14.2, iOS 14.1, iOS 14.0.1, iOS 14
iOS 13.7, iOS 13.6.1, iOS 13.6, iOS 13.5.1, iOS 13.5, iOS 13.4.1, iOS 13.4, iOS 13.3.1, iOS 13.3, iOS 13.2.3, iOS 13.2.2, iOS 13.2, iOS 13.1.3, iOS 13.1.2, iOS 13.1.1, iOS 13.1, iOS 13
iOS 12.4.9, iOS 12.4.8, iOS 12.4.7, iOS 12.4.6, iOS 12.4.5, iOS 12.4.4, iOS 12.4.3, iOS 12.4.2, iOS 12.4.1, iOS 12.4, iOS 12.3.2, iOS 12.3.1, iOS 12.3
A11 devices on iOS 14.0 and above require removing the passcode and enabling "Skip A11 BPR check" in the options. This is not recommended, but it's there.
Checkra1n jailbreak still does not support iOS 15 jailbreaks at the moment. Hopefully, checkra1n will soon release a compatible iOS 15 jailbreak tool.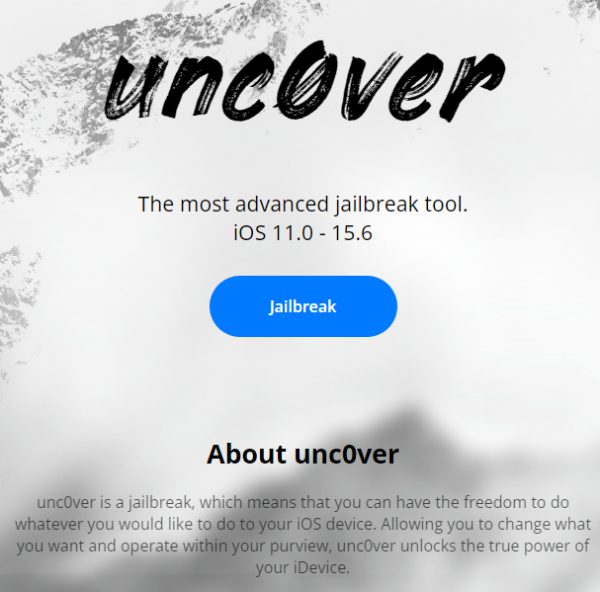 SUPPORT: unc0ver supports iOS 11.0 through to iOS 13.5.5 Beta 1 (Excluding 13.5.1)
Uncover is a popular jailbreak tool for iPhone devices. Currently, It is available for iOS 11.0–13.5 updates.
The first release of unc0ver was for iOS 12; after that, it was updated by the unc0ver team for iOS 13. Since it has high supportability for iOS 14, we can expect their new updates for iOS 14.3 but have to wait for their response.
Unc0ver has been extensively tested to ensure a seamless experience on all devices. Unc0ver works on all devices on iOS versions between 11.0 and 14.5.
Below you can find a list of all devices specifically tested.
iPhone 12 Pro Max 16
iPhone 12 Pro 16
iPhone 12 16
iPhone 12 Mini 16
iPhone 11 Pro Max 16
iPhone 11 Pro Max 14.5
iPhone 11 16
iPhone 11 14.5
iPhone XS Max 13.5
iPhone XS Max 13.3
iPhone XS Max 13.1 Beta 2
iPhone XS Max 12.4
iPhone XS Max 14.3
iPhone XS 13.5
iPhone XS 12.4
iPhone XR 13.3
iPhone XR 12.2
iPhone X 13.5
iPhone X 13.4.1
iPhone X 12.0
iPhone SE (2020) 13.5.5 Beta 1
iPhone SE (2020) 13.5
iPhone SE 12.1.1
iPhone SE 11.2.1
iPhone 8 Plus 13.5
iPhone 8 Plus 13.2.2
iPhone 8 Plus 12.3.2
iPhone 8 Plus 13.3.1
iPhone 8 13.5
iPhone 7 13.5
iPhone 7 13.1 Beta 1
iPhone 7 13.0 Beta 1
iPhone 7 12.0
iPhone 7 11.4
iPhone 7 11.0
iPhone 6S 12.4.1
iPod Touch 13.0 Beta 1
iPad 7th Gen 13.2
iPad Mini 5 13.4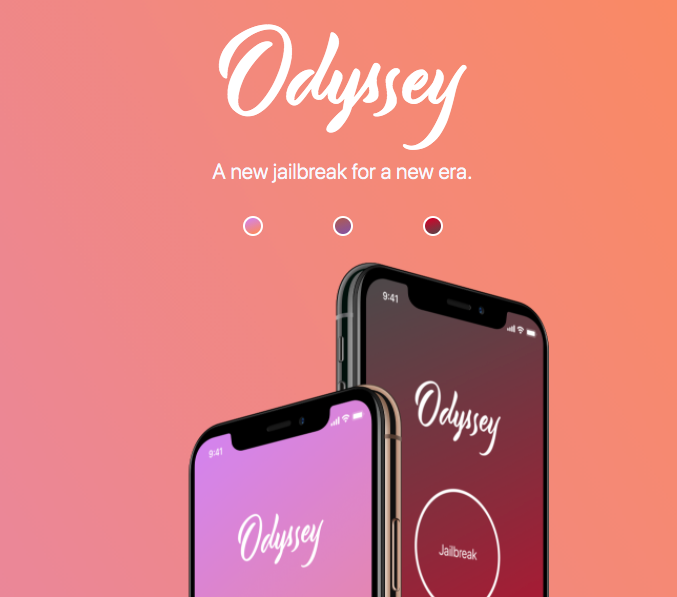 SUPPORT: Enabled A12/A13 support for 13.0-13.7 with oob_events (thanks to simo for the exploit!)
The Odyssey team has been very active over the past few months in developing the Taurine15 jailbreak tool for iOS 15.0 to iOS 15.1.1. A few days ago, lead developer Coolstar posted a series of tweets confirming that they have finally implemented fully functional SSH on A13 devices.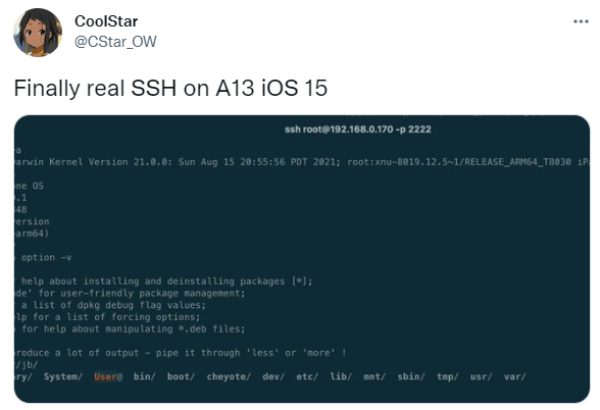 SUPPORT: iOS 15.4 and below
TaigOne Jailbreak Tool Finder is an app designed to find iOS / iPadOS Jailbreak Tools for a selected device and iOS version.
It is not limited to jailbreak tools but also finds jailbreak alternatives, jailbreak options, jailbreak tweaks, jailbreak apps, non-jailbreak apps, hacked apps, and many more. Have a look at the video for more information about TaigOne.
You can find the compatible jailbreak tools for your device from this tool. What you need to do is just select your device type, device modal, and your iOS / iPad version and click the Search button. Then it will show you the compatible jailbreak tools for your device. No need to install any app. You can experience this feature on this website.