unc0ver is a jailbreak tool which supports for iOS 14 to iOS 14.3
unc0ver team has released a v6.1.2 update that fixes some bugs and issues.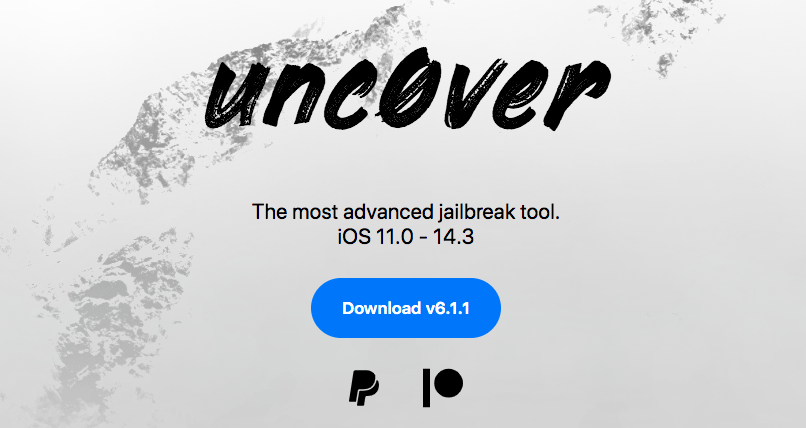 If you're running the Unc0ver jailbreak for iOS 14, be sure to update to the latest version which not only brings a stable platform but also fixes issues.
What's new : Unc0ver jailbreak v6.1.2
Fix a cause of random reboots on iOS 14
Fix a cause of jetsam events on iOS 14
Fix a cause of processes being killed(9) on iOS 14, particularly dpkg postinst etc
Increase compatibility with signing services
Introduce a new safety feature to preserve stock files from modification by packages
- How to download unc0ver jailbreak 6.1.2
Panda Helper has signed the unc0ver 6.1.2, you can download unc0ver 6.1.2 from Panda Helper App.
Step 1: Download and install Panda Helper App
Step 2: Search for unc0ver in Panda Helper


Step 3: Download and install unc0ver app.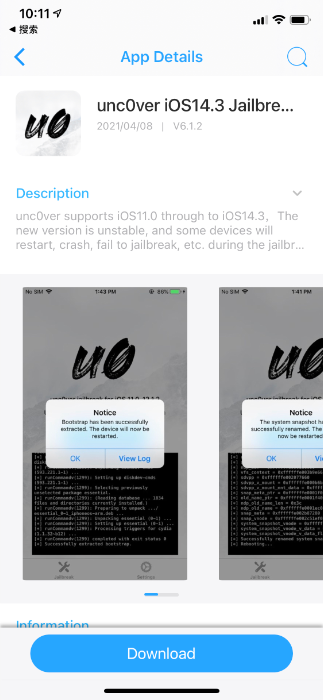 Step 4: Go to Settings > General > Profiles & Device Management > Downloaded Profiles to trust a profile used by unc0ver.
Sometimes people are tired of using jailbroken devices and don't want to jailbreak status on their devices anymore, so this article is for those people having unc0ver to jailbreak device. You will learn how to remove unc0ver jailbreak step by step.
How to remove unc0ver jailbreak?
Step 1: Open unc0ver app on your jailbroken devices.
Step 2: Navigate Setting tab.
Step 3: Enable "Restore RootFS" and "Refresh Icon Cache" toggles.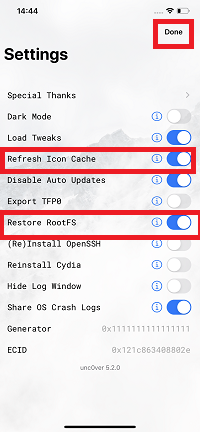 Step 4: Tap "Done" button and return to the main screen.
Step 5: Tap "Restore RootFS" button and wait for unc0ver going through the process. It usually takes 15 minutes so don't interrupt.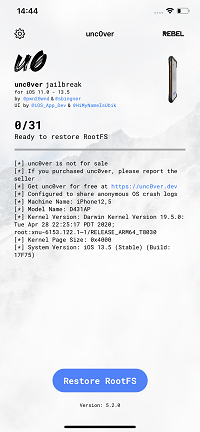 - unc0ver Jailbreak News
- More iOS 14 Jailbreak News: