Is the iOS 14 & iPadOS 14 jailbreak for A14 devices coming?
Over the past few weeks, there has been a lot happening in the jailbreak community regarding the progress of the iOS 14 jailbreak.


The developer @rpwnage shared online that his device was successfully jailbroken using an A14 device with iOS 14.3 and this tool exploited the Cicuta_virosa exploit shared by ModernPwner.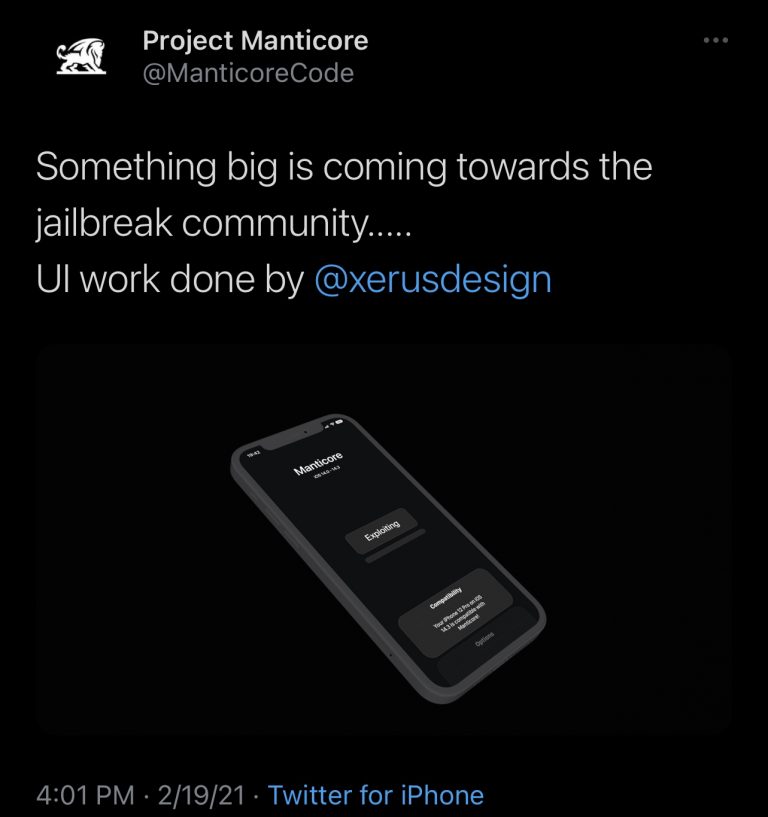 Another researcher @pattern_F_ also shared a video online in which he demonstrates a jailbreak for iPhone 11 running iOS 14. The exploit can allegedly be used to implement an iOS 14.3 jailbreak and can work on all A12 and above, including iPad.
This exploit is based on a 0-day vulnerability that Apple has not yet fixed, and if announced this exploit would create a huge security risk worldwide, which is why he has no intention of releasing the iOS 14 jailbreak for iPhone 11 or iPhone 12 to the public.
Meanwhile, c0metjb/c0met14, a jailbreak IPA for iOS 14-iOS 14.3 has appeared online.
But users are being warned in the Reddit community and on Yalu's Twitter feed not to use this IPA for jailbreaking, it could cause the device to cycle reboot, and the security is unproven. The jailbreak also does not come with a jailbreak store.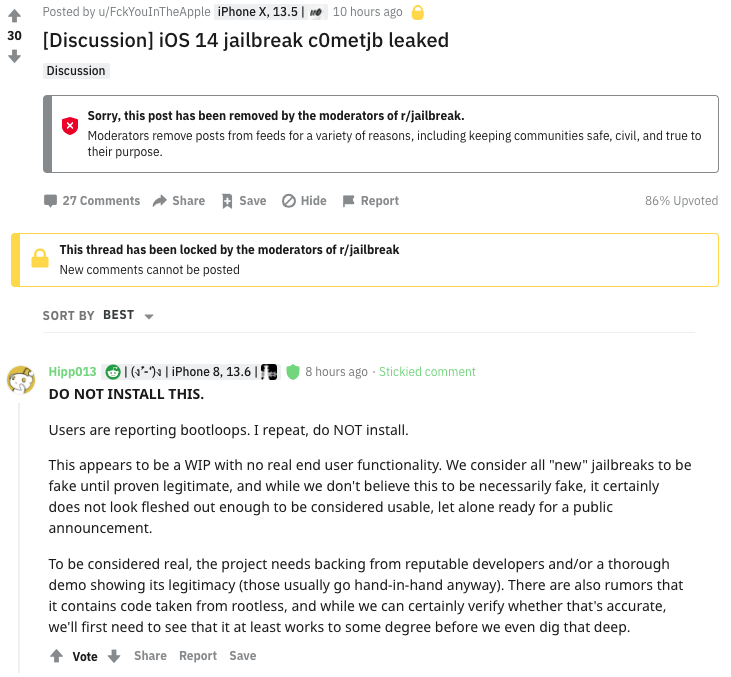 Coolstar is currently working on a cicuta_virosa based jailbreak tool for all devices running iOS or iPadOS 14.0-14.3. This tool will probably be called Odyssey 14. And we will also follow up with further news about Odyssey 14.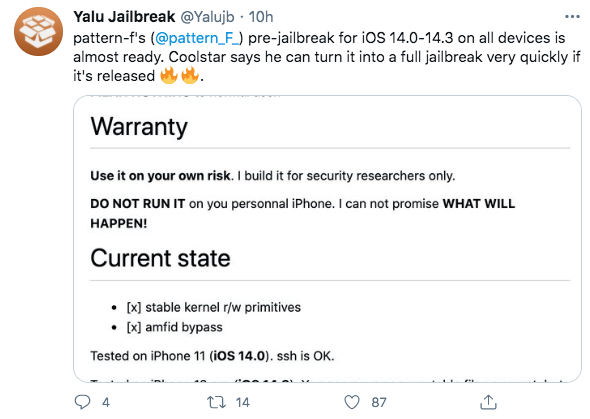 But unc0ver has no news so far, the exact reason is unknown for now.
So far although many new iOS devices have been confirmed to be able to jailbreak, only older devices such as the iPhone 6s, iPhone 7 and iPhone 8 can be jailbroken using the Checkra1n jailbreak tool for iOS 14 in real life.