- Why uninstall Unc0ver and remove Unc0ver jailbreak
Many users find that they can't open many bank apps after using Unc0ver, because the bank app will detect the device's status. If you've been jailbroken using Unc0ver and want to reverse the process, here is a step to step to guide how to completely uninstall the Unc0ver jailbreak without having to restore your device.
- What devices and iOS versions does Unc0ver support for
iOS 14.4 - iOS 14.5.1 on A12-A14 devices, Supported
iOS 14.4 - iOS 14.5.1 on A11 and below devices, not Supported
iOS 15, not Supported.
So no matter what device you are using and what version of iOS you are using, as long as you are jailbroken through Unc0ver, you can uninstall Unc0ver and remove Cydia with this detailed tutorial. This tutorial can focus on removing the jailbreak, especially for devices using important iOS versions such as iOS 14.3.
- How to uninstall Unc0ver and remove Cydia
Before removing the jailbreak, it is best to back up your iOS device via iCloud or iTunes. Although removing Unc0ver will not lead to data loss of your device, you should still make a habit of making a good backup.
RootFS Restore is an in-built jailbreak removal function in the Unc0ver jailbreak for iOS11 - iOS14.5.1. It will restore your root file system to how it was before you activated Unc0ver for the first time. It will not remove any user data apart from jailbreak-related files such as your tweaks.
Step 1: Open Cydia, go to the Installed tab, and manually delete all tweaks installed on your device.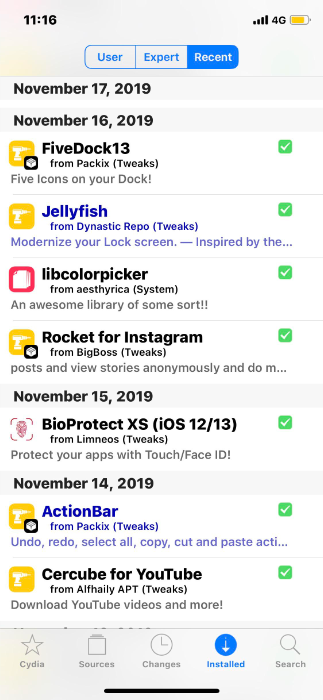 Step 2: Open Unc0ver app and go to the Settings page. Enable Restore RootFS , Click on "Yes" in the prompt and click on "Done" in the upper right corner.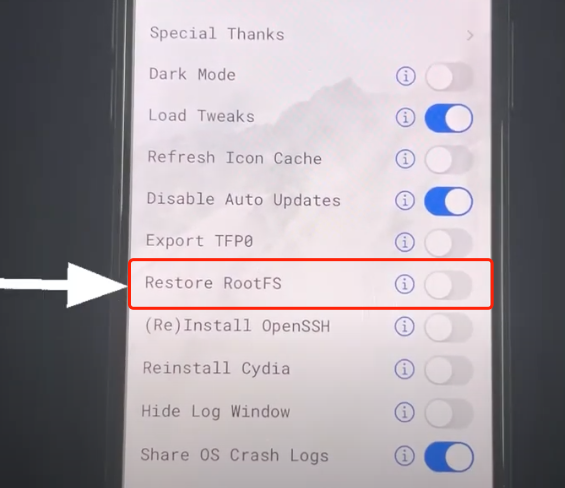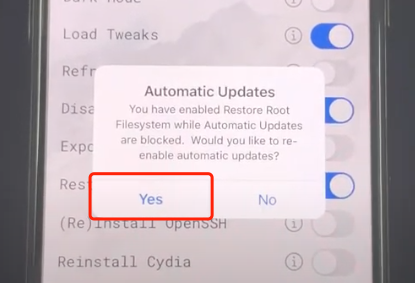 Step 3: Go back to Unc0ver main screen and press Restore RootFS or Re-jailbreak.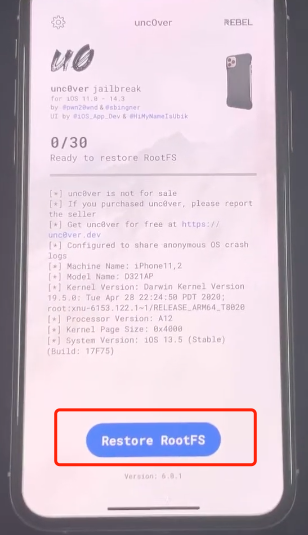 Step 4: Wait for the process to finish. And you will get a notice saying RootFS has been successfully restored. Press OK and the device will reboot.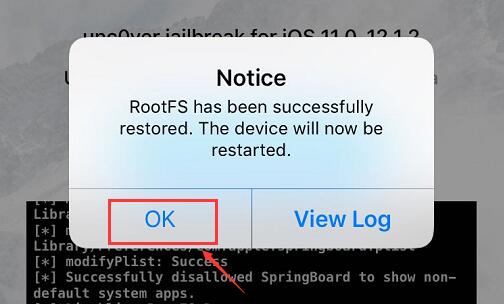 If it's an "an error occurred" message instead of the one on the screenshot, force reboot the device and repeat the steps.
Step 5: Back to the iPhone screen, we can see all jailbreaking-related files have now been uninstalled and Cydia removed. Next, you can long-press the Unc0ver icon and uninstall Unc0ver.
If you want to jailbreak your iPhone again, go to Panda Helper and download Unc0ver latest version.
- Unc0ver Jailbreak Tutorial:
- More iOS 14 Jailbreak News: