The unc0ver jailbreak has been updated to v6.0.1 (2021-03-02)
Jailbreak team unc0ver has released the latest V6.0.1 jailbreak tool for iPhones running iOS 11 to iOS 14.3.
The team developed the jailbreak tool in-house based on the CVE-2021-1782 vulnerability, which has now been fixed in iOS 14.4.
The jailbreak tool is available for iPhone 6S and later, iPad Air 2 and later, and iPod Touch (7th generation). It should be noted, however, that jailbreaking may also gain higher privileges if a malicious application attacks the device.
Apple advised iPhone users to update to iOS 14.4 as soon as possible when it revealed last month that it had discovered vulnerabilities that hackers actively exploited. It seems likely that jailbreaking and Apple's report are related, but Apple will never confirm this.
What's New: unc0ver 6.0.1
Fix loading launch scripts on iOS 14
Fix disable tweaks switch
Fix stability and reliability problems on iOS 14
Fix some jailbreak apps crashing on launch on iOS 14
How to Download unc0ver 6.0.1
Panda Helper has signed the unc0ver V6.0.2; you can download unc0ver V6.0.2 from Panda Helper App.
Firstly, you must install Panda Helper on your device. How to install Panda Helper?
Secondly, launch Panda Helper and search for unc0ver Jailbreak. If you search for more than one result, select a version that matches your iOS version.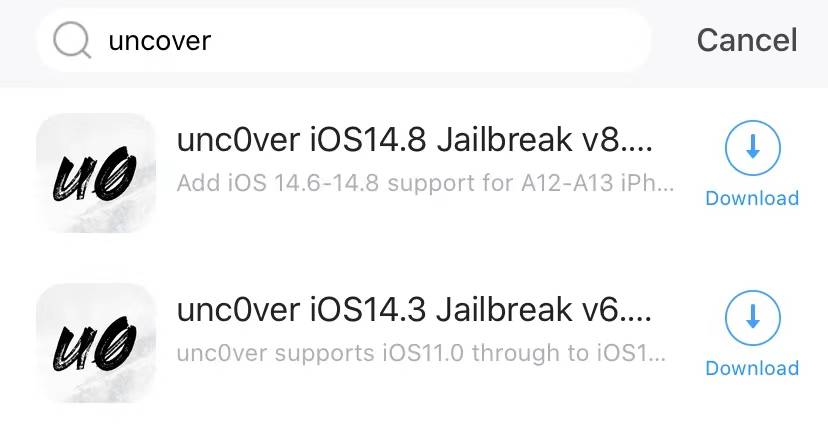 Finally, tap Download to get unc0ver, and then you can prepare for jailbreak.
For more information, visit the unc0ver page.
Video Guide of unc0ver Jailbreak