How to Hack an Instagram on iOS?
Before learning how to hack an Instagram for free, let's know more about it. Instagram is one of the most downloaded photos and video sharing apps, allowing users to upload photos and videos to share with the world or their followers. Popular though it may be, Instagram is missing some fundamental features that would make things easier for its users. However, despite the regular updates, the developers don't seem to want to include these features.
Fear not, though, because Instagram++ is here, and it has got all those missing features plus a few more besides. We'll tell you how to download Instagram++ shortly but first, let's see just what the app offers.
Features of Instagram++:Download Pictures From Instagram ++
In my opinion, downloading a video from Instagram, downloading a photo from Instagram, and downloading pictures from Instagram are Instagram++'s most helpful hack features of Instagram++.
Adds new features to the Instagram app:
Save any photo to Camera Roll: on Instagram++, you can download photos and pictures directly from it and save them now on your phone.
Save any video to Camera Roll.
Hold down on an image to view a high-resolution version of it.
Hold down on a video to view a high-resolution version of it.
Double-tap or hold on to a profile image to view it on full screen.
Mute and Unmute users from home and activity feed.
Hide sponsored posts.
Show the following status on the user profile.
Share images using the default iOS share sheet.
Easily toggle feed layout between grid and list with a button.
Confirmation alert when you double-tap a post to like.
Tap times inside a post cell to show the complete timestamp.
View stories without marking them as seen.
Manually mark stories as seen.
Show the entire gallery instead of the last 24 hours in story maker.
How Download Instagram++ to Hack Instagram by Panda Helper
You must install Panda Helper to get Instagram++ for your Device because you can't get Instagram++ from the iOS App Store.
Notice: For a better experience, we recommend you consider joining the Panda Helper VIP membership. Not only is download limited to VIP exclusive games, but You can also enjoy more features in the VIP version of Panda Helper, such as Auto Touch, Auto Clicker, Speeder, Cloner, Cheat Engine, etc. The Instagram ++ download from Panda Helper also supports the Auto Touch, Auto Clicker, App Cloner hack features.
Firstly, go to Panda Helper's official website with Safari. And tap on "iOS Download."
If you are not a VIP member of Panda Helper, you have two choices: to be the VIP member or try Panda Free version.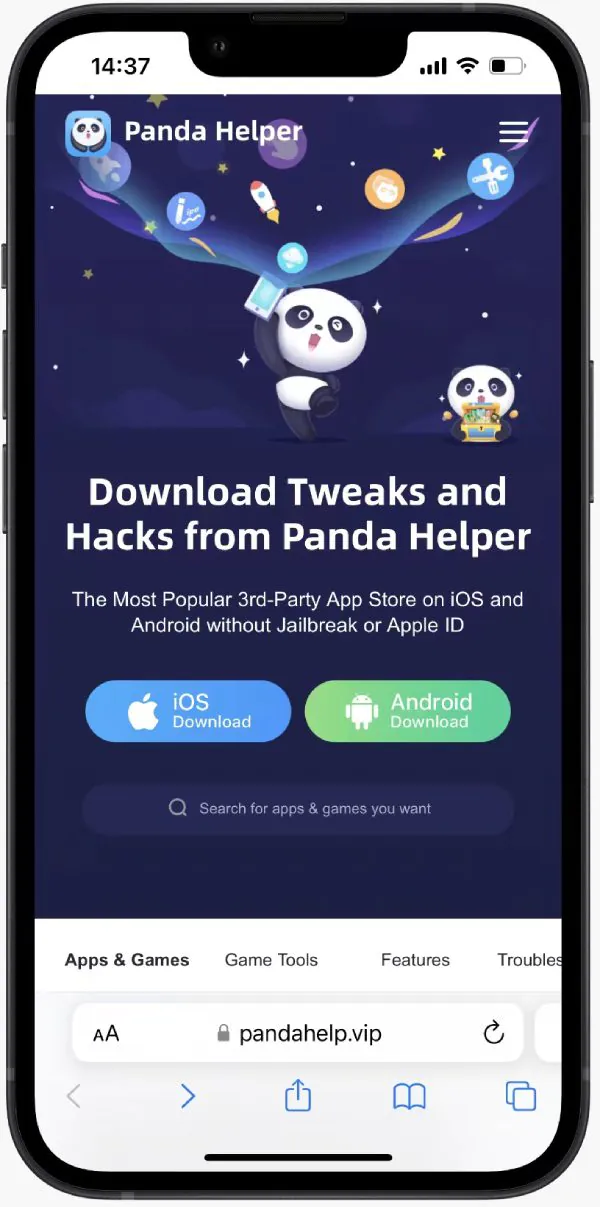 Secondly, you will now see the "Free" and "VIP version." Select "Free version" and click the "Install" button.
Please install the Free web version if the Free App Version can't download.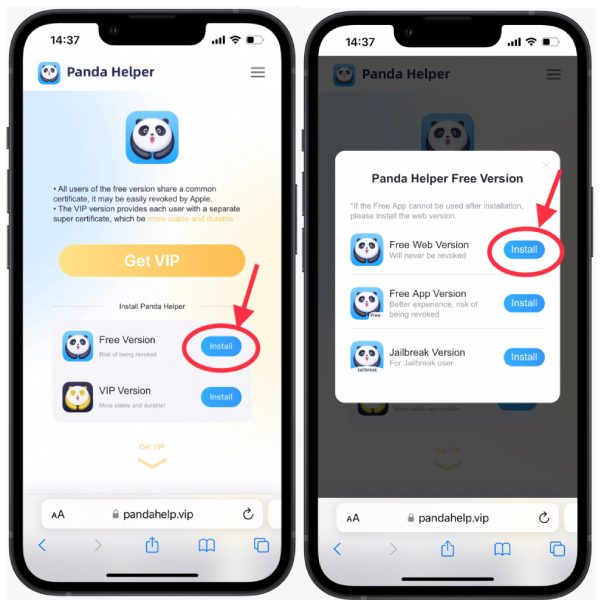 Afterward, follow the prompts to install the panda helper profile so that Panda Helper installs successfully. Please wait for it to install on your home screen.
You can go to Settings > General > Profiles & Device Management > Downloaded Profiles to trust a certificate used by Panda Helper. (Since apps need the certificate from Apple and can operate on iOS devices, we need to trust the certificate to get used.)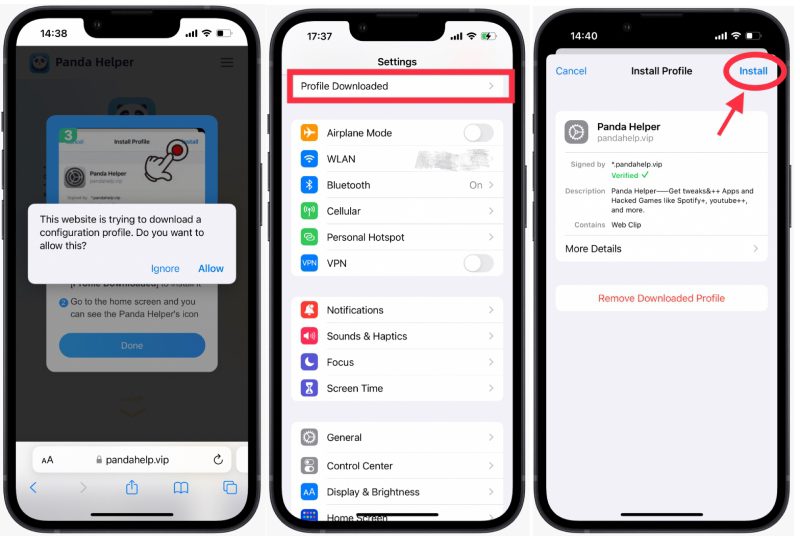 Fourthly, open the Panda Helper app and enter "Instagram++" in the search bar.
Then, you can get all results in Panda Helper. Tap the app you want, and press "Download" to start downloading. A pop-up will appear after downloading to tell you to install the app when you open it the first time if you see the "Untrusted Enterprise Developer" message. Go to the Settings app,> General > Profiles & Device Management, and trust the app's profile.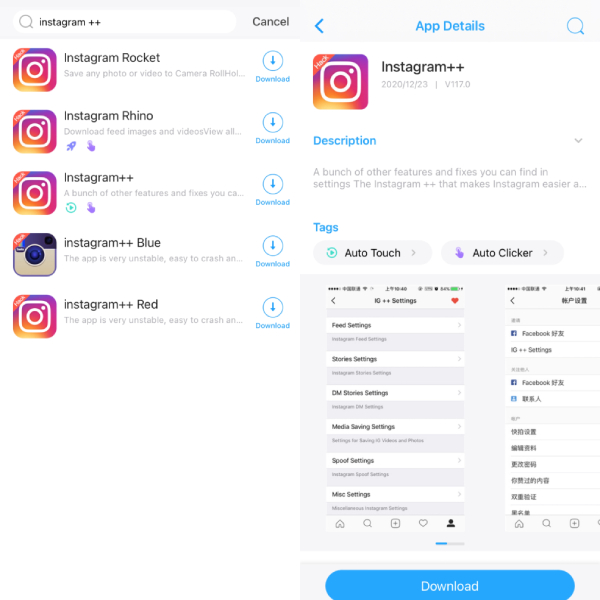 Lastly, check out Instagram++ and enjoy it.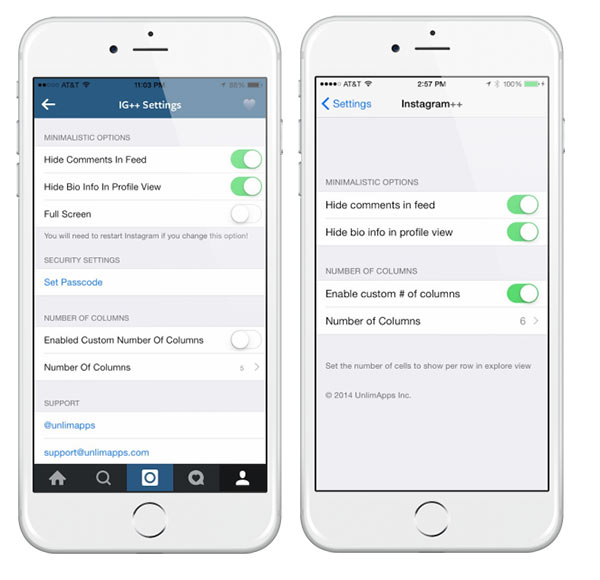 Instagram VS. Facebook VS. Twitter
Similarities:
There are a few similarities between Instagram and Facebook or Twitter, though Instagram is more social. All services let you create an account, follow other users, and post photos and videos to their respective services. Moreover, Instagram also allows you to create and manage groups of users to connect with other users in related groups easily.
Differences:
While the similarities between Instagram and Facebook are pretty significant, a few key differences between the two services could confuse or hinder new users. First, unlike Facebook, where you can't delete your account, Instagram requires you to permanently stay connected to the service to keep your account active. Instagram does not allow you to create pages for your account, unlike Facebook, where you can create multiple pages for your account if you want to.