The marketplace is filled with unique, innovative, and useful apps. The fact that 142.6 billion apps were downloaded in 2022 alone proves how much apps matter. The digital world advancement has made apps an integral part of everyone's daily routines. 
The developers are striving to bring the best to customers. Therefore, there are some amazing apps out there that are useful in day-to-day life. To help you with the articles, narrow down five useful Apps for your smartphone to make your life easier.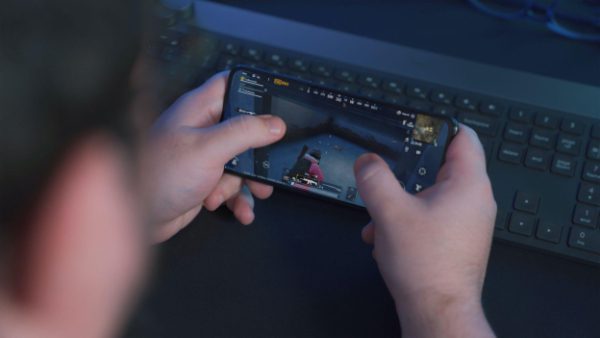 1. Splitwise
Do you need help managing money in groups? Do you live on shared expenses or live together with friends? If you have difficulty calculating and splitting payments, this app is for you.
Splitwise, a full-featured mobile app can have multiple groups of people who can add their weekly, monthly, yearly, or trip expenses, etc. Borrowing and lending become so straightforward as it calculates who has to pay to whom to make expenses equal. It is user-friendly and simple and can export expenses to a CSV file. You can download it with a secure VPN for MacOS to ensure safe download and fast working.
2. Grammarly
Not everyone is a Grammar nazi; therefore, you need a Grammarly app to help you quickly sort out some grammatical mistakes. You can write your personal or professional text; this app will help you rule out common errors. The best part is it has a keyboard that can be added to your device. 
Also, it helps you design more creative sentences. In addition to grammar errors, it also checks spelling, plagiarism (intentional or unintentional), and much more. It's freemium with a premium package with high accuracy and features. Grammarly business review will help you understand the app in more detail.
3. Forest
The Forest is a very innovative time management app. The digital world has many distractions, and you can keep them in check with this digital app. This app helps you reduce your screen time. Also, It's a great productivity app that lets you prioritize important work and dodge procrastination.
The best part is that a tree gets planted in your forest if you achieve certain goals. The app helps you organize the day, prioritize important tasks, and reduce screen time.
4. Twich. TV App
Many games to help you upgrade your brain are available on the app store. But, if you are a fan of games, Twitch.tv App enables you to view live and pre-recorded broadcasts of your favorite games.
Moreover, it's available for both Android and Apple users. So, you can enjoy shows, events, and players and watch the most loved moments. If you are an enthusiast, it can help you develop skills and help you locate the most iconic moments in gaming and sports. Plus, use some good tips to enjoy games on your phone.
5. Mint
Everyone needs help managing their finances. Well, no more; the Mint app helps you get all your financial data in one place. It helps in numerous ways, like keeping a check on the budget, tracking expenses, and creating and managing goals. Also, you can set reminders and do much more with this app. Moreover, it is one step ahead as it gives you helpful summaries.
Lastly, some other Apps not to miss
Apps are touching all corners of life with amazing features. There is an app for every hobby, health goal, business, passion, and to learn new things. Some of the other apps you can consider are:
I am sober: It helps you keep track of your quitting habits and substances that may be bothering you.
Daily water intake: Hydration is important for overall health. You can track your water intake with the help of this app.
Trello: It's an amazing content management system for businesses and other firms.
Duo lingo: If you want to learn a new language, this can help you start from the basics.
Calm: In the hustle of the world, you need calm. This app enables you to meditate and calm down a bit.
Eve by Glow: This is a one-stop solution for females to track their menstrual cycles and health.
Planta: It is for all the plant's parents. It helps to track, water, and fertilize your plants. Moreover, it is a complete guide for plants. 
So, try these amazing Apps to make your life easier and better.