In the era of mobile phones, people expect a lot from their devices. A new game? It has to have the best interface, a nice set of features, and a great performance rate. Otherwise, it's doomed to be left alone and never used by many. 
On the one hand, it's a real challenge for game developers, since they have to create a flawless application. However, there's good news for gamers. The whole gaming experience is now reaching its limits to provide users with the best services. 
How can you make the use of your phone even more beneficial? Here are some of the most helpful tips people forget about sometimes. You can find some of them obvious, but try them once, and they will make a huge difference.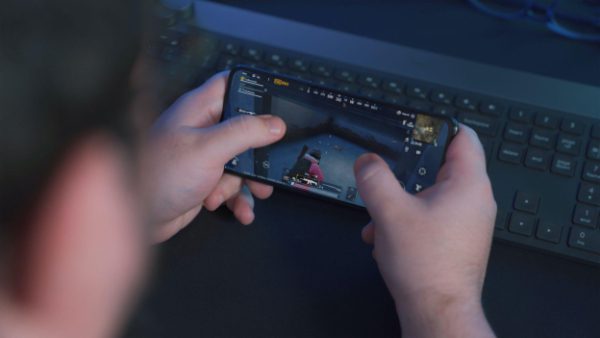 5 Tips to Keep Your Mobile Gaming Experience at Its Best
Have you ever tried deleting your cache? It's a great iOS tip that will definitely improve the performance of the device. The following paragraphs reveal the secrets of fast and well-performing games no matter what device you use.
1. Keep Your Phone Updated
How many of you forget about the newest updates your phone provider offers? It's a common case for many to simply forget and update the phone on time. It can lead to a couple of inconveniences in the future. What are those? 
First of all, not only your mobile gaming experience, but overall phone performance will go down. 

You can experience your device reaching high temperatures and therefore a need to cool it down. 

It's also possible that your battery life will decrease due to the old, not-updated software. 
These are all long-sighted complications users can face shortly. Don't you think your gaming experience will suffer too? It's clear that the performance of the device directly affects the way games are played. Hence, you should always make sure you check the latest updates and keep your phone healthy.
2. Eliminate the Background Noise
What is background noise? No matter what type of phone you own, it's a simple technical device that undergoes certain speed and performance issues. And the more applications run on it, the worse the performance will be. 
What can be done in this case? First of all, you should close the apps running in the background while you're playing. They are taking up too much space, and this overconsumption leads to overall speed issues and other problems. 
It's not obligatory but highly recommended. What will you get instead? Fewer lags will be captured, your screen refresh rate will be improved, and gameplay will be better in general.
3. Turn On Your VPN
What is VeePN and why do you need to use it? In the first place, the VPN for gaming is used for safety issues. When launched and running, your iOS VPN client app can ensure better security protocols and less vulnerability in the face of viruses. Are there any other perks of launching the VeePN? VPN for gaming can give you access to the whole pool of games available online. Whenever you have issues with access, try to turn on the VPN tool.
4. Charge Your Device
What's the point in charging the device for a better gaming experience? Your battery affects everything inside the phone together with the apps you're playing. If the battery is low, you will see an overall decrease in performance. 
How does the low battery affect the games? When the device is fully charged, all functions are run properly. However, when the battery is dropping its charge, the whole will try to save it by all means. And this is the moment when your gameplay will be involved. 
You can notice a considerable decrease in game speed or screen refresh rate, as well as other important details. Hence, the more charged your device is the better emotions from the game you can get.
Secondly, if you screencast the game to PC/TV, then it will be a much happier gaming experience on a large screen.
5. Choose Well-certified Games
It's no wonder that a smartphone game list is full of fake or copied versions of games. It's not a very common issue, but the scam is certainly present in the online game world. How to protect yourself from being scammed? You have to check the credibility of the games before downloading. 
Do you use the official website? Is this the latest version with all the features included? Are you sure you can get this game for free? There are many questions to ask, so try to be cautious and check everything before you press the Download key.
Conclusion
You've made it to the end of the article. Congratulations, now you know how to use your phone properly and protect the gameplay. There's no more need to suffer from poor performance. You can delete your cache, use VPN for safety reasons, charge your battery, and kill the background noise for high-quality mobile phone games.