2021 Apple spring event is expected to be held on March 23, what new products will be released?
The 2021 Apple spring event is expected to be held on March 23.
There are already most news that the 2021 Apple spring event is expected to be held on March 23, as the United States is still affected by the new crown virus, it is expected that the spring event will still be used online to announce new products, but what new products will be launched?
Blogger Jon Prosser tweeted that he only hinted at the "Spring 2021 event on March 23rd" through the number "23", and then added that reliable sources say that we will see AirTags, iPad Pro, AirPods, Apple TV new products, and the rest is up to our imagination at the Spring event.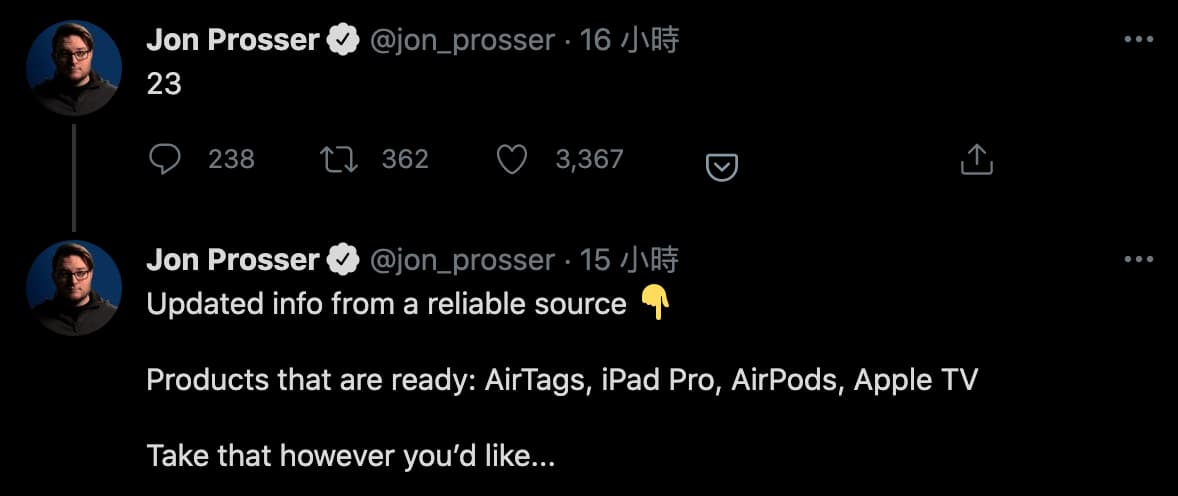 iPad Pro 2021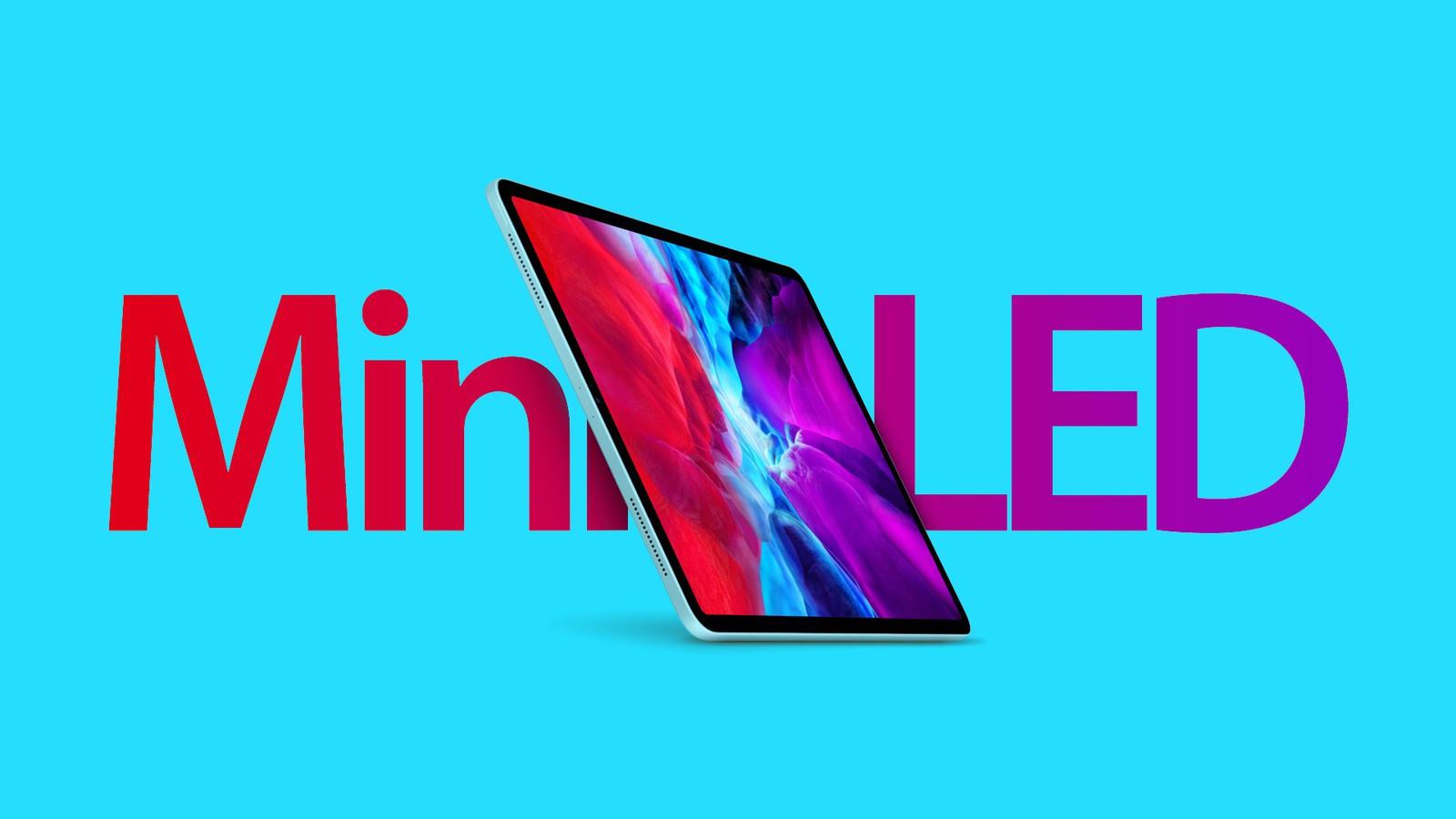 Ming-Chi Kuo's analysis for 2020 and 2021 clearly indicates that Apple is developing a new 12.9-inch iPad Pro with a Mini LED panel on the screen, a 5G chip, and an A14X chip for the processor, which is similar to the M1 chip used in Macbook computers. The Apple Pencil is rumored to be updated in 2021, along with the 11-inch iPad Pro.
The main advantages of Mini LED are lighter, thinner, more energy efficient and lower cost. Mini LED screens are close to OLED in vividness, complete color display, higher wide color gamut, more saturated colors, ultra-high contrast ratio (1 million:1), 3-5 times brighter (>1000nit), 3-5 times longer life than OLED, and up to 80% less power consumption than OLED. The cost is even lower than OLED.
As for the rumor that the iPad Pro will also use OLED screen, it is unlikely that Apple will launch two different panels in 2021, and the OLED iPad Pro will not be available until at least after 2022.
iPad mini 6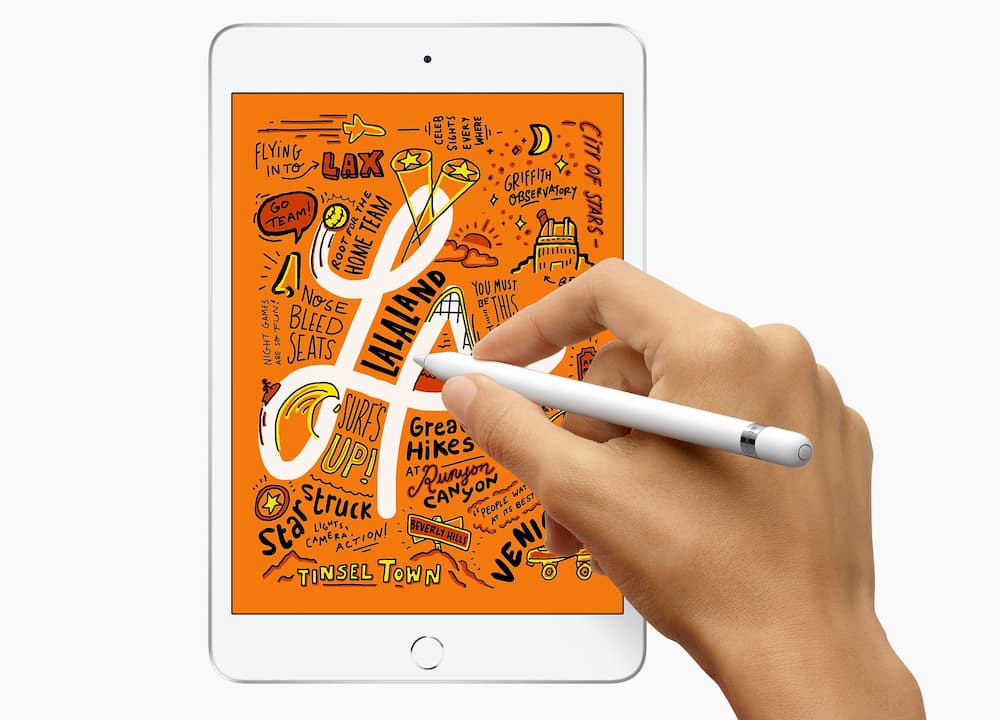 Ming-Chi Kuo also revealed a while ago that Apple is developing a new iPad mini with a screen size of 8.4" to 9", mainly to reduce the bezel to achieve the large screen effect. It is likely that the iPad mini will also be equipped with a Mini LED screen, allowing for a thinner and lighter screen design.
At present, there are multiple sources of information that the iPad mini 6 generation will be launched in the first half of 2021.
AirTags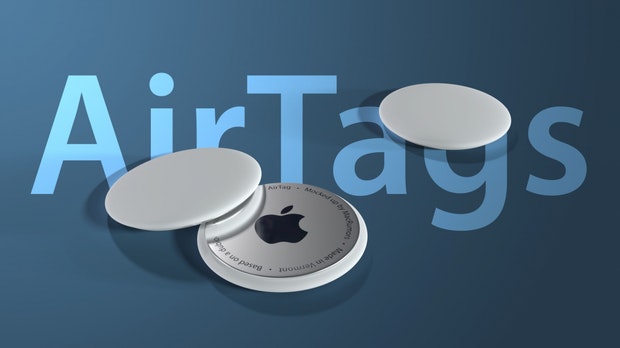 Apple has added the Find Lost Devices feature to iOS 14.5 beta3, a clear warning that a new AirTags product will be available at the spring launch.
AirTags is Apple's first Bluetooth item tracker that helps users track personal items such as keys, wallets, and backpacks, and can be used to confirm the location of items marked too far away from the Apple device through the Find feature.
These products are common in the market, but Apple's AirTags have additional unique features that differentiate them from other products on the market, such as automatic matching as soon as the iPhone device is approached, and the built-in U1 chip with UWB ultra broadband technology for locating the item, which enables "offline search".
Even if the AirTag is too far away or has no power, it can use Bluetooth to automatically send encrypted location signals through nearby iPhone, iPad, and Mac computers, and users can use the iPhone or iCloud "Find" app and AR technology to quickly retrieve lost items.