Panda Tap Titans Bot For iOS v1.1.1 Released
Features of Tap Titans Bot for iOS v1.1.1
Download and install Hay Day from Panda Helper iOS
[v1.1.1 UPDATE] Support activating pets and picking up dropped weapons and talents
[v1.1.1 UPDATE] Optimize and upgrade the skills of the sword master
AFK Mode
Auto Upgrade
Auto Prestige
How to Play Tap Titans Game with Tap Titans Bot?
First download the Tap Titans-AI game from Panda Helper VIP.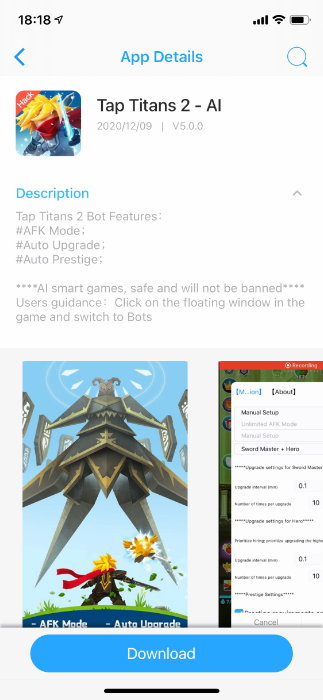 2. After entering the Tap Titans-AI game, Click Panda icon on the screen to get the Tap Titans Bot.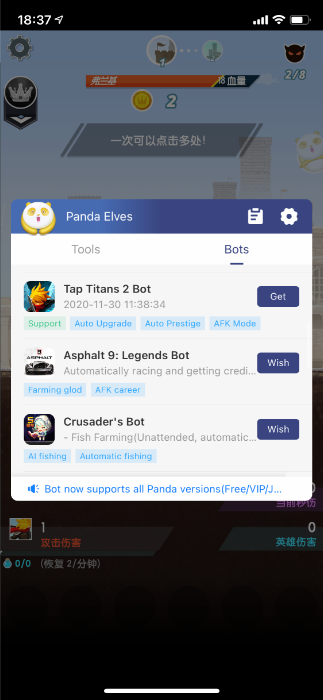 3. By clicking on "Tap Titans Bot", you can learn more about the supported devices.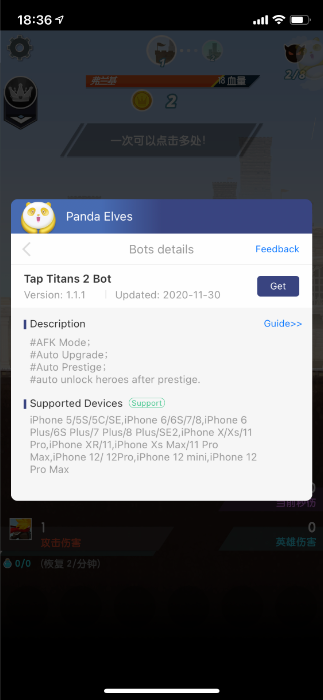 4. Tap the button "Get" to run the Tap Titans Bot, then click the Panda bot to open Tap Titans Bot settings page.
Configure the relevant options.

There is also a tutorial for beginning players in About page.

Tap Titans Bot will help you set your fingers free and automate in-game tasks.
Panda Bot Free for a Limited Time
Panda Bot is currently in beta test and is free for users to try and use.
Every users can start the 15-min free trial every 24 hours.
You can purchase additional duration if you want to get longer hours of use per day.

If you have used the panda bot feature, please fill out the questionnaire to give us your feedback.
The free time may expire at any time, the final display on the Panda Bot page shall prevail.
Panda Bot Contact:PandaHelperBots@gmail.com
Related Article
Recommended For You