[Already Fixed] Minecraft Dungeons appears to uninstall Bug, Uninstaller wipes SSD
Microsoft's new work Minecraft Dungeons was officially released on May 26, but the game appeared to uninstall bugs that made people speechless. Mojang Studio advises players not to use the Windows add-on and remove programs to uninstall the game.
Some players have reported on the official forum that uninstalling the game with the Windows add-on and remove programs will cause the SSD to be completely emptied. Mojang studio said that players can open the launcher settings option and check "bootstrap" in About. If the version is 166 or higher, it can be safely uninstalled.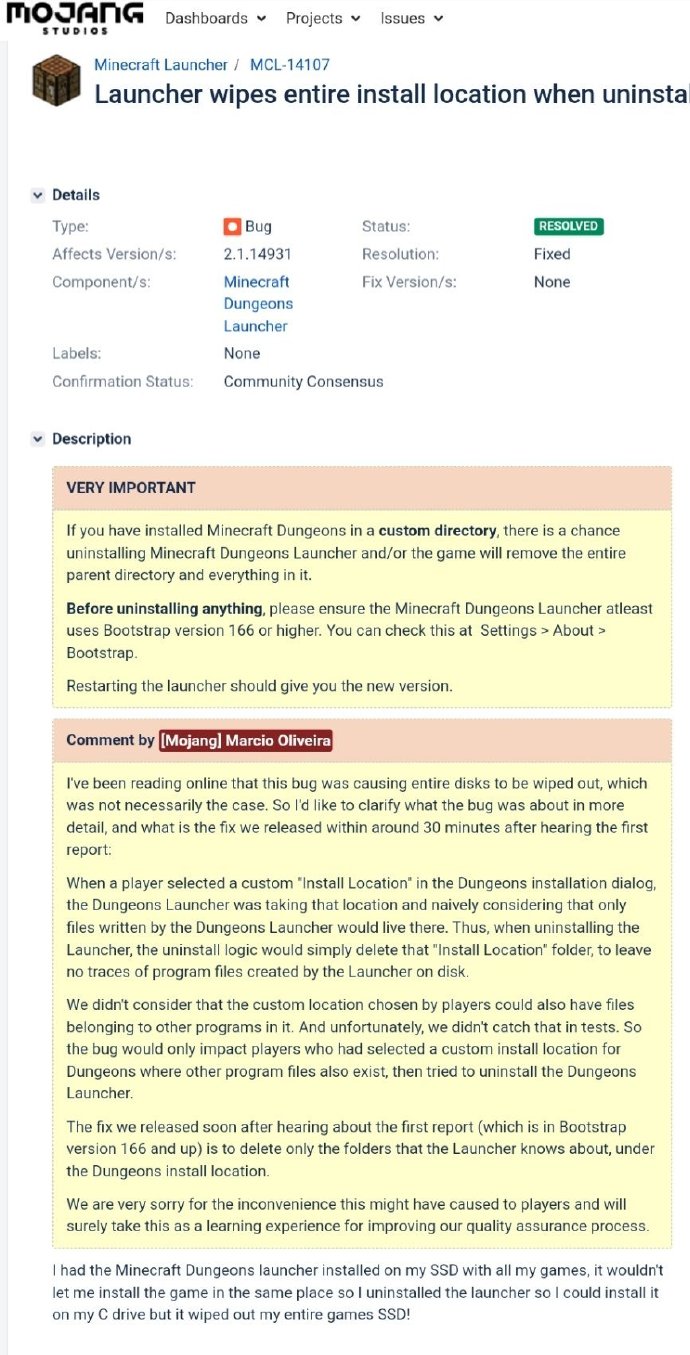 At present, this bug has been fixed by updating. Players who started MMinecraft Dungeons, please update before uninstalling the game.
Minecraft Dungeons game focuses on labyrinth exploration. Players can explore randomly generated monster-filled dungeons, and solve traps, puzzles, and treasure chests hidden in the dungeon.This game does not set any professional system, which means that players in the game can use any weapons or armor at will, without being restricted by the character's occupation.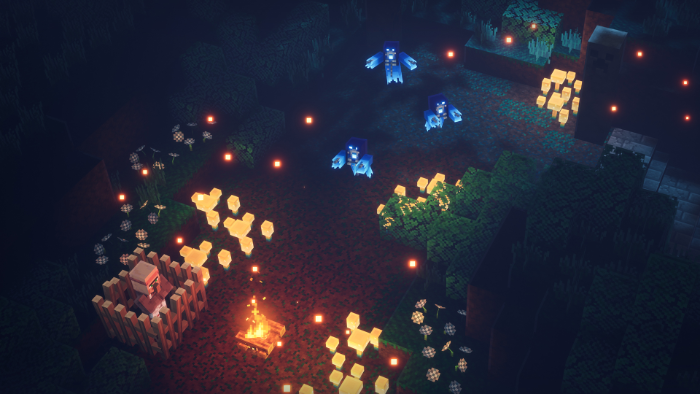 This game was proposed and developed by Mojang creative supervisor Mans Olsen and runs on Unreal Engine 4. Minecraft Dungeons has landed on PS4, Xbox One, PC and Switch.
Recommended For You