Contents:
How to make Youtube dark mode
How to access Youtube music premium for free
How to make Youtube dark mode?
Many users have welcomed YouTube since the addition of the dark theme. After all, it is a handy feature, so later Youtube iOS also supports dark mode.
With that, many users are wondering how to put Youtube dark mode. It is very simple. We take Youtube iOS as an example to show you how to do it in detail. Just follow the steps below, and you will learn to change youtube to dark theme.
Open YouTube 2021 or YouTube++ 2022 and login to your account, click on your avatar in the upper right corner, go to "Settings" - "General" - "dark theme." Turn on the switch, and you can change youtube to dark theme.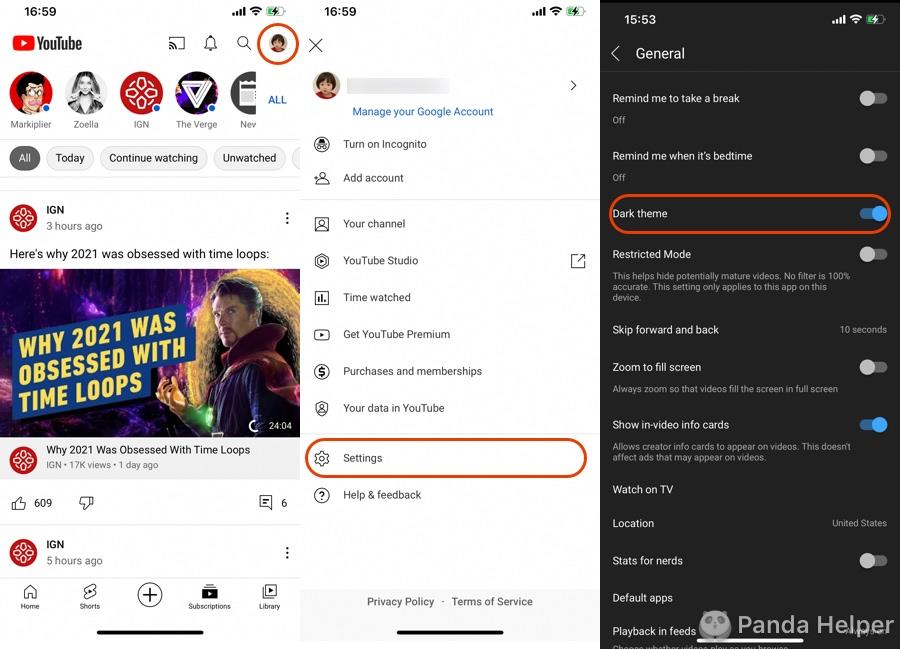 So how to turn off dark mode? Yes, that's right, turn the switch off.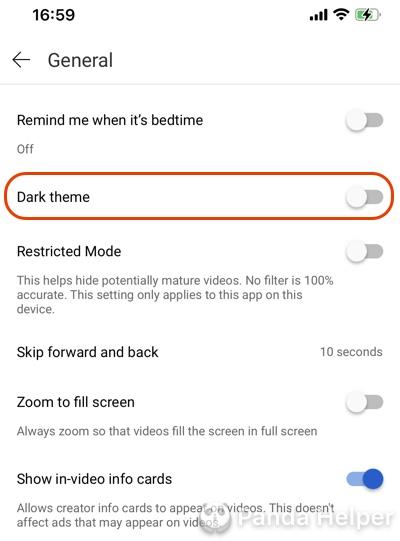 How to make Youtube dark mode on Android is similar, so that I won't go over it here.
How to access Youtube music premium for free
Youtube music is another app produced by Google, is a global trendy music player, aggregates all the popular music in YouTube, the copyright of various stars' big music albums included, supports music one-click search, global music online playback, friends who like to listen to music must not miss Youtube music iOS.
Similarly, subscribing to Youtube Music Premium offers the additional benefits of offline caching, no ad distractions, and the ability to continue listening to music when the phone is off-screen (playing in the background).
Panda Helper is available for free as a download for YouTube Music++ iOS, allowing any user to enjoy a service that would otherwise require payment to access.
To download the app from Panda Helper, you can refer to the How to download YouTube++ IPA on iOS for free.
YouTube Music++ is available for iOS and Android, of course. You can refer to Install Youtube++ apk download on Android above to download Youtube music mod apk.
Also, There are some youtube music alternatives, such as Spotify++. You can choose the one that suits you. We'll show you more about Spotify++ in other articles.