Screen Mirroring:
FlashGet Cast
Category: Productivity / Utilities
Developer: FlashGet
Operating System: Windows, Mac, iPhone, iPad, Android and TV.
Free Download
What does FlashGet Cast Offer You?
FlashGet Cast is a screen mirroring software that is designed to break the device and system limitations. It is the best all-in-one solution to solve the problem of being unable to cast your screen due to platform limitations. At FlashGet Cast, you can share your screen content, whether your system is Windows, macOS, Android, or iOS. And mobile phones, tablets, computers, or smart TVs can all receive shared screen content.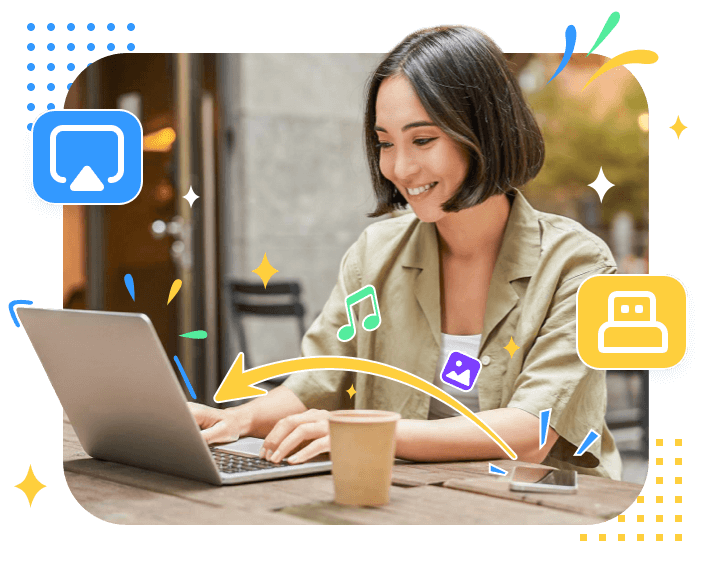 • USB Connection

The USB connection allows for more precise, delay-free screen mirroring. FlashGet Cast supports connecting iPhone / iPad and Android to PC via USB, thus easily synchronizing the HD screen.

• AirPlay Connection

With FlashGet Cast, AirPlay connection is no longer just for the Apple ecosystem. FlashGet Cast can be your Airplay receiver on your Windows PC. You can easily mirror the footage from your iPhone/iPad/Mac to your PC in real-time.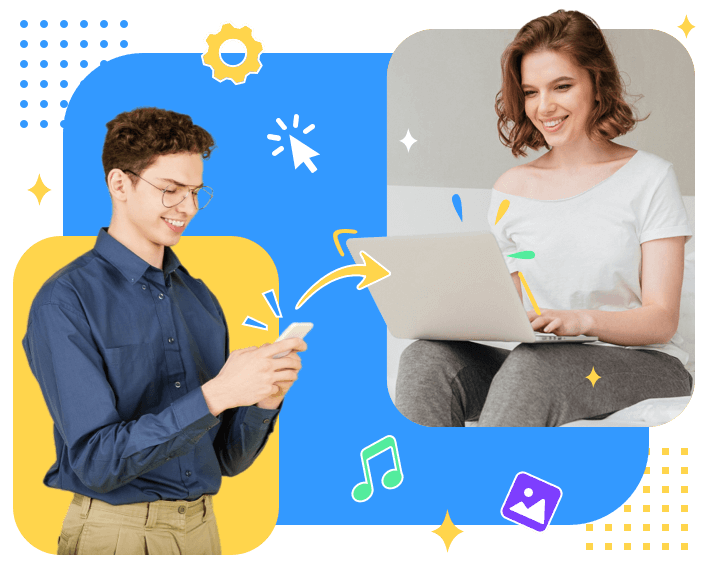 • Local & Remote Casting

With FlashGet Cast, screen casting makes it possible for local and remote casting, whether at home or out on the road, or using a WiFi, local or cellular network. And this allows for more flexibility. You can easily mirror your screen anywhere, anytime, and in any situation, without delay in picture synchronization.

• Remote Control

At FlashGet Cast, you can use your mouse to control Android/iPhone/iPad on Windows/Mac computers. You can browse mobile apps such as Instagram and TikTok on your PC. Using the keyboard to type content is much faster than typing on your mobile phone. And you don't even need to download an emulator. FlashGet Cast lets you play games, apps and enjoy the big screen entertainment from your mobile phone on your PC.
Download FlashGet Cast Now
What Can You Do With FlashGet Cast?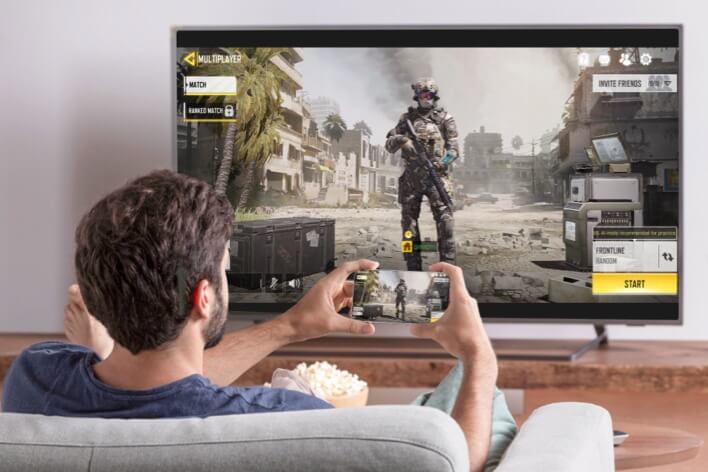 Casting your mobile phone's exciting films, heart-touching photos, and treasured music to your TV or computer with a tap. Enjoy binge-watching movies on the big screen with your friends and families. Let's have a more stunning experience on the big screen and an audio-visual feast at home.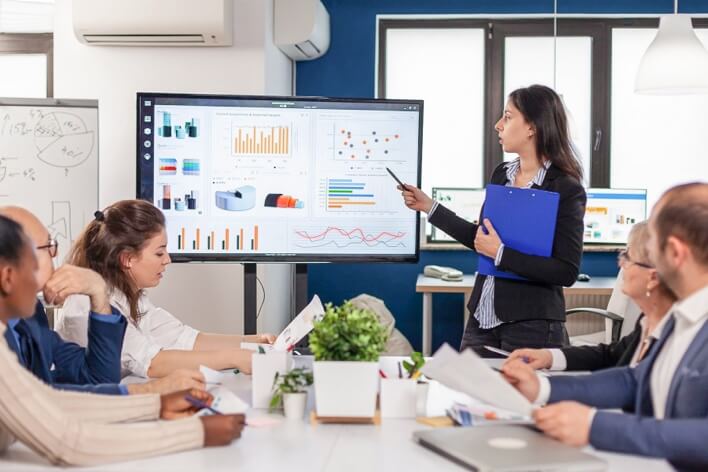 You can share your screen with your attendees anytime, anywhere, simply by using the Internet. Whether working from home or on the go, you can easily cast your screen without a data cable or Wi-Fi. You can also draw on the device and synchronize it in real time for the participants to see, making the meetings more informative and collaborative.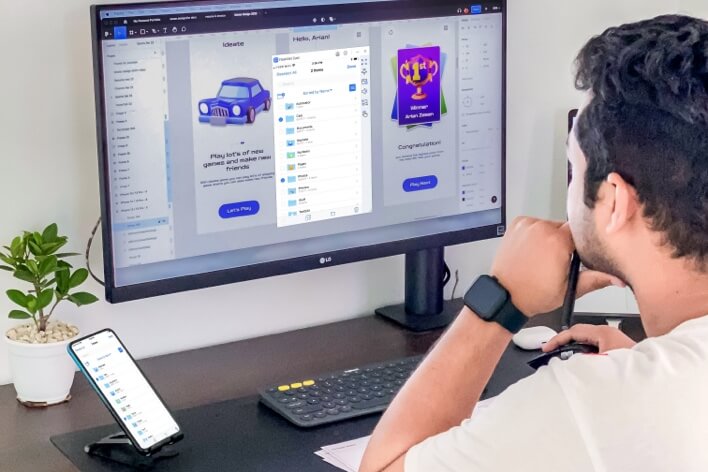 With FlashGet Cast, Screencasting can be demonstrated more efficiently at the workplace, making it a necessary skill for office personnel. Mobile phones, computers, all the meeting materials, and Powerpoint or slides content can be wireless projection conference room screens. More explicit details, synchronized information, and efficient office await you!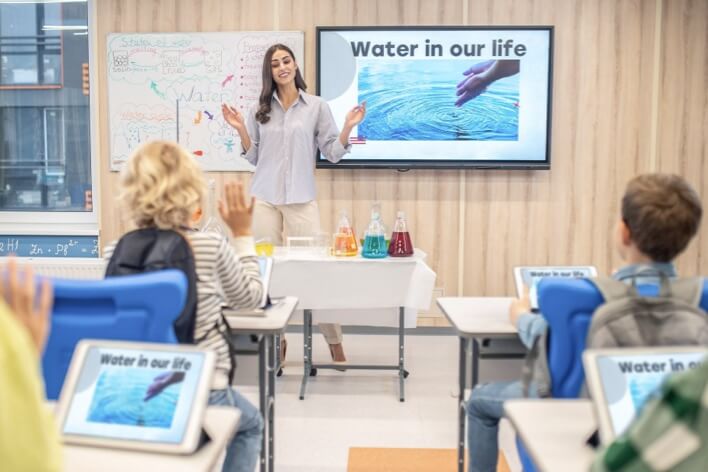 With FlashGet Cast, screen casting demonstration can be more intuitive to demonstrate the courseware. Whether traditional or online teaching, screen casting lets students and teachers create and build a collaborative student-teacher relationship. Everyone can participate in the education. FlashGet Cast also attains a new way of education. The teacher can recognize intelligent teaching during the class by casting slides and videos. Students can consolidate their knowledge by mirroring the screen to watch online courses after class.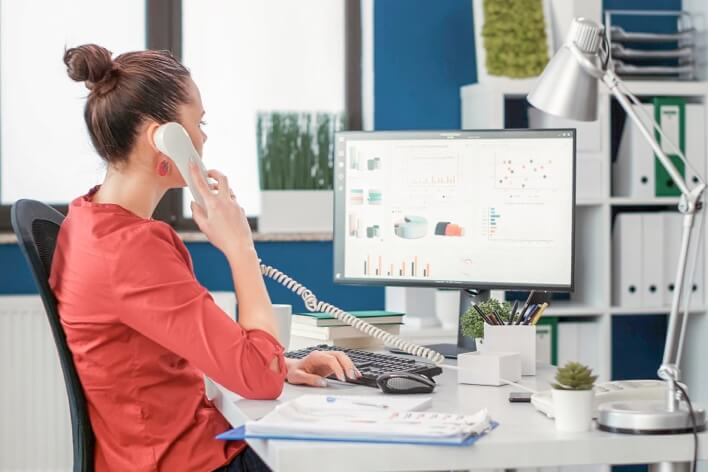 Use FlashGet Cast to share multimedia content in different formats across multiple devices. FlashGet Cast helps marketers distribute and play adverts across multiple devices more efficiently and easily. And this can be done simultaneously with one click.
What do you need to know about screen mirroring?
Screen mirroring is popular

Screen mirroring technology is now used extensively, for example, by teachers to teach in classrooms and by white-collar workers to deliver presentations in conference rooms. Screen mirroring lets you quickly share your music, games, videos, photos, and other content on a large screen with others.

How to use screen mirroring?

Screen mirroring on Panda Helper is a collection of newbie guides, tutorials, and popular science. Help players learn more about screen mirroring and how to use it on Android / iOS / Windows / Macbook / TV.

In this section, we will give you a detailed introduction to many great screen mirroring software and which screen mirroring app is best for you and your device, as well as provide a detailed step-by-step guide on how to set screen mirroring up between Android / iPhone / Windows / Macbook / TV and much more.

What is the best screen mirroring app?

After carefully comparing and reviewing much screen mirroring software, we recommend FlashGet Cast as the best. FlashGet Cast supports screen mirroring for iOS and Android devices to Windows / macOS / TV. You'll view your Android or iOS screen on a larger screen in a few steps. FlashGet Cast is compatible with most platforms and can screen mirroring wirelessly or using a USB cable. In addition to screen mirroring, there is also the ability to control the phone remotely.