King's Raid is a free-to-play 3D mobile RPG game, and it is a hero-collecting game at the same time. You recruit or buy heroes to form a team of 4. The heroes have their own Unique Weapons (1 each). However King's Raid allows you to farm and earn literally everything in the game including the heroes, Unique Weapons and Artifacts fairly easily. King's Raid is without a doubt one of the best games in the genre. It looks very good and free-to-play friendly.
Panda Helper now adds Panda Speeder support to King's Raid. Players can also control the speed of the game through Panda Speeder while enjoying the game, improve the game efficiency and make your game experience better.
What is the Panda Speeder Feature? (King's Raid Demo)
Panda Speeder is a new feature which can control your game speed on iOS platform without jailbreak. It is similar to X8 Speeder on Android that you can speed up or speed down your games. Want to know what Panda Speeder is all about? Let's take a look at the game demo below.
Do you think it's cool? Yeah, I think it's a cool feature to be able to control the speed of the game, I like it very much. Do you want to have a try?
How To Use Panda Speeder in King's Raid without jailbreak
Step 1: First of all, you need to download Panda Helper VIP. If you have already installed Panda Helper VIP, update Panda VIP to the latest version.
Panda Helper official website:http://pandahelp.vip/?s=speedtg


Step 2: Then download King's Raid from Panda Helper VIP. If you have already installed King's Raid, please re-download them from Panda Helper VIP.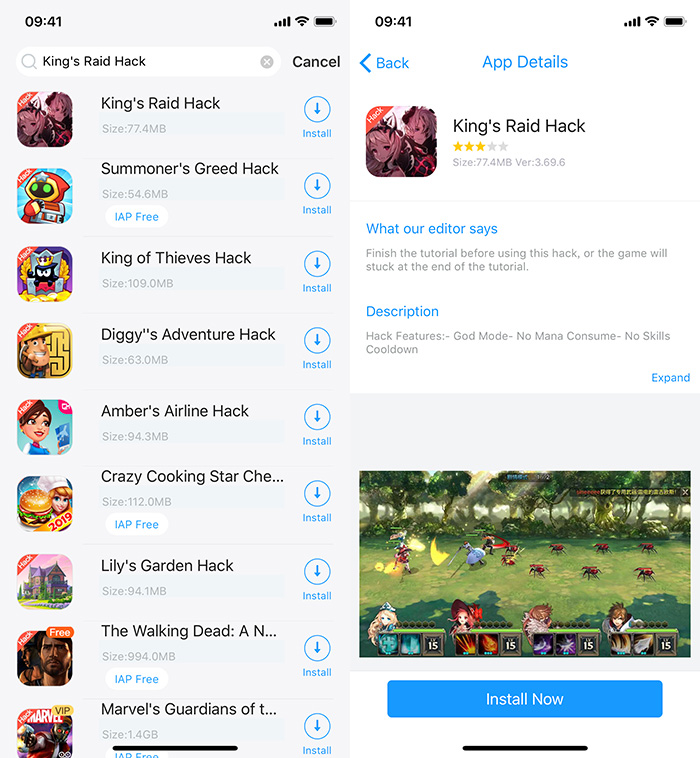 Step 3: Open King's Raid and Wait for a moment, and you will see the "Speeder" icon in King's Raid. Click "Speeder" icon, then click the "Get" button.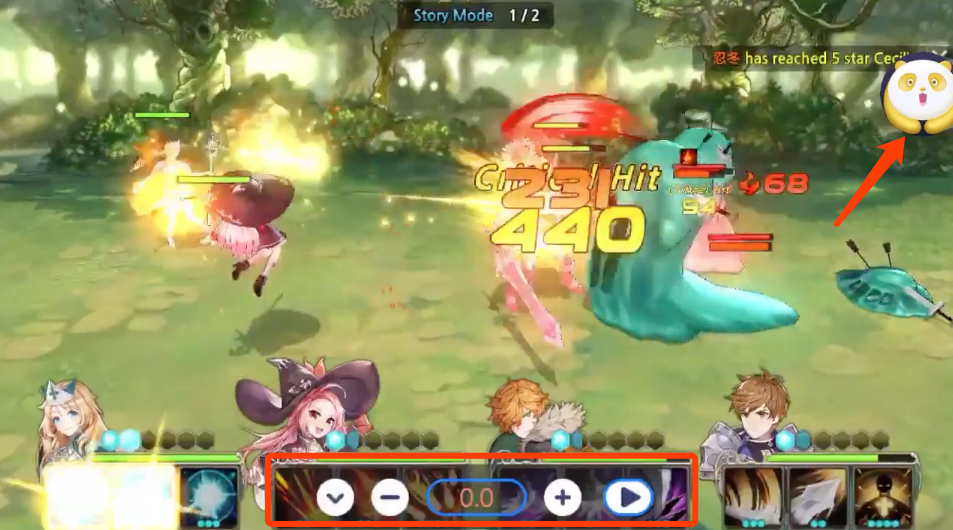 Step 4: Select the game speed rate and click on the triangle's "Start" button. Then you can speed up the game! Enjoy it.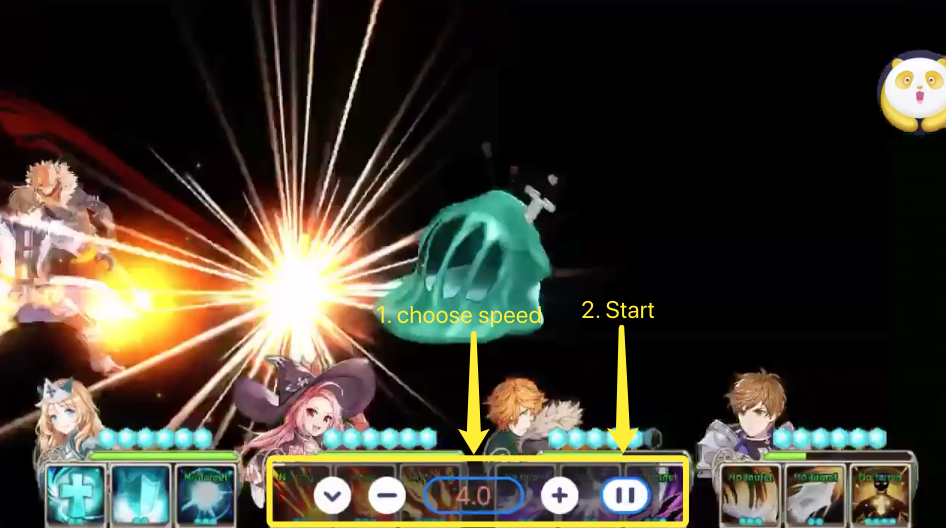 In addition, many popular games also support Panda Speeder. Go to Panda VIP and search for [Speeder] in Panda Helper. You will find games which support [Speeder] in Panda Collection. The use of Speeder may result in the account being banned at your own risk.

Videos About Games Support Panda Speeder
The following videos are about the games which have successfully added the speed hack feature. You will love them.
[New Interesting Feature] Tap Titans 2 Demo
[Speed Hack] Postknight Hack Demo for iOS/iPhone
[Speed Hack] Kritika: The White Knights iOS/iPhone
[Speed Hack] Soul Knight Hack Demo for iOS/iPhone
[Speed Hack] Summoners War Demo