Huawei released the mobile version of the HarmonyOS 2
Huawei HarmonyOS 2
On the evening of June 2, HarmonyOS 2, the latest version of HarmonyOS for cell phones came, which makes Harmony cover cell phones, tablets, smartwatches, and many IoT smart terminals, truly fulfilling the position of "Internet of Everything" new generation operating system.
"In the era of Internet of everything, no one will be an island. No matter how difficult it is, Huawei's determination to provide a better user experience and better products for global consumers will not change. We hope to work with more partners and developers to prosper the HarmonyOS ecology and provide better experiences, better products, and better services for consumers around the world." Yu Chengdong, the Managing Director and CEO of Huawei's consumer business, said this in a speech on stage near the end of the conference.
HarmonyOS: multi-device interconnection, no lag, long battery life
Nowadays, most consumers use fragmented operating systems, for example, cell phones, tablets, watches, and other smart terminals are all different operating systems, and it is troublesome to collaborate.
The advantage of HarmonyOS is one set of operating systems, using distributed technology can automatically adapt to different terminals, and different devices are connected by a soft bus, so the cooperation between multiple devices is very convenient and simple.
Wang Chenglu, president of Huawei's consumer business software department, introduced at the conference that HarmonyOS is a full-stack decoupled architecture, a set of code that can be used on the phone, but also the watch, as well as many small devices. "HarmonyOS has a unified control center, and super terminals can be formed between multiple devices, thus selecting the most suitable device. For example, if we play music on our cell phones, after forming a super terminal, we can put music out on speakers."
Today everyone has multiple intelligent terminals, if they are all equipped with HarmonyOS, then the combination and mobilization between different devices will be more convenient.
Huawei demonstrated at the conference: HarmonyOS's new control center is a pull together, according to the scene will be required to freely connect the device. For example, when watching a movie late at night at home, pull the wisdom screen icon to the phone, the video will automatically be played from the phone to the wisdom screen; wearing HUAWEI FreeBuds 4, pull the headset icon to the phone, the wisdom screen to see the picture, the headset to listen to the sound, both addictive and do not disturb the family, easily enjoy the convenience of the super terminal.
The new HarmonyOS desktop is more concise and orderly. Slide up the App icon to generate universal cards to present richer information on the desktop. The information on the card is updated in real-time, so you can get the information you need with just a glance, saving them time to open and load the app.
In addition to Huawei's own devices, HUAWEI HiLink's new upgrade of HarmonyOS Connect awakens the intelligence of more devices. Smart homes and cell phones can be connected with just one touch: the steam oven of the United States that supports HarmonyOS Connect selects recipes for one-click cooking, Haier refrigerators change temperature intelligently according to ingredients, and Jiu Yang soymilk machine recommends drinks based on health data.
Wang Chenglu said at the launch, HarmonyOS smoothness across the board, the phone after 36 months of use with very little space remaining, still has close to the same read and write speed as a new phone.
In addition, Huawei also said that HarmonyOS optimizes the ability to keep background applications alive, allowing tasks to last online. Using the HarmonyOS-powered Mate 40 Pro for Peaceful Elite games improved battery life by 0.4 hours over the EMUI11-powered Mate 40 Pro.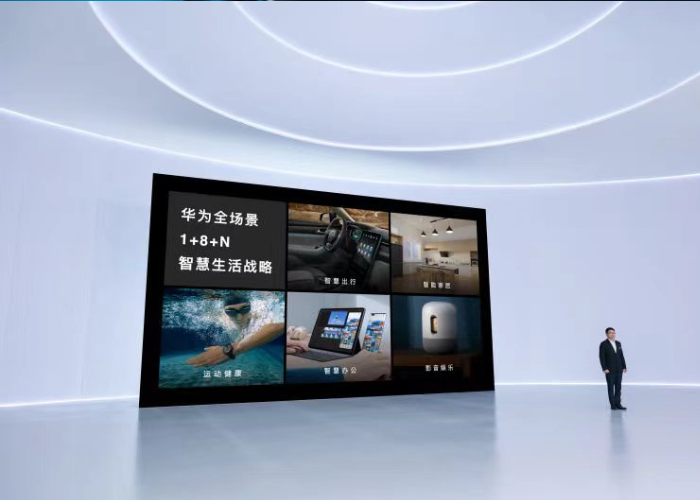 Several HarmonyOS 2 supported products released
On the same day of the conference, Huawei released some new products equipped with HarmonyOS 2, including the new version of the HUAWEI Mate 40 series, the new version of Mate X2, HUAWEI WATCH 3 series, HUAWEI MatePad Pro, and other cell phones, smartwatches and tablet products. Also brought a new generation of Bluetooth headphones HUAWEI FreeBuds 4 and two displays HUAWEI MateView and MateView GT.
In addition, Huawei cell phones, tablets, and other "hundred" devices will be launched one after another HarmonyOS 2 upgrade, allowing consumers to experience a high-quality all-scene smart life in the era of the Internet of Everything on many smart terminals.
Huawei introduced at the launch event that the WATCH 3 series of smartwatches equipped with HarmonyOS 2 have independent communication capabilities and can listen to music and news online, but at the same time can use the smartwatch to open doors and remote control a variety of smart home products.
Huawei says the WATCH 3 Pro also has an ultra-long battery life gene, supporting 5 days of battery life in smart mode and up to 21 days in ultra-long battery life mode; the WATCH 3's battery life is 3 days in smart mode and 14 days in ultra-long battery life mode.
Huawei released the new tablet MatePad Pro. With HarmonyOS's distributed data management and distributed task scheduling capabilities, MatePad Pro can work efficiently with cell phones and PCs to double productivity and creativity in different scenarios such as office and creative work. The new tablet and PC multi-screen collaboration, in mirroring and extension mode, the tablet can be transformed into a hand-painting board and monitor, and also supports cross-device file dragging and dropping, bringing a more efficient collaboration experience.
Yu Chengdong revealed at the launch event, the newly released new version of the HUAWEI Mate 40 series equipped with HarmonyOS, the new version of Mate X2 is a 4G mobile phone. As for Huawei's new phone P50, Yu Chengdong said that the release time is still undetermined and the company is working on ways to make this product available to consumers.
With the official launch of HarmonyOS, Huawei also announced plans to upgrade older products. According to the plan, from June 2, 2021, Huawei will launch public test upgrades for the HUAWEI Mate 40 series, Mate 30 series, P40 series, Mate X2, MatePad Pro series, and other products. In addition to the first batch of models such as the Mate 40 series, including the Mate 20 series, P30 series, nova 8 series, nova 6 series, smart screen S series, and a total of nearly
Huawei says it is always committed to protecting consumers' privacy and security. HarmonyOS classifies and manages users' data and hierarchically protects devices, setting security thresholds for super terminals: only devices that meet security level requirements can access data of the corresponding security level, allowing users to use multi-device interconnection with confidence. From the development, release, installation to the operation of the application, it will go through multiple tests to build a pure and safe HarmonyOS application ecology.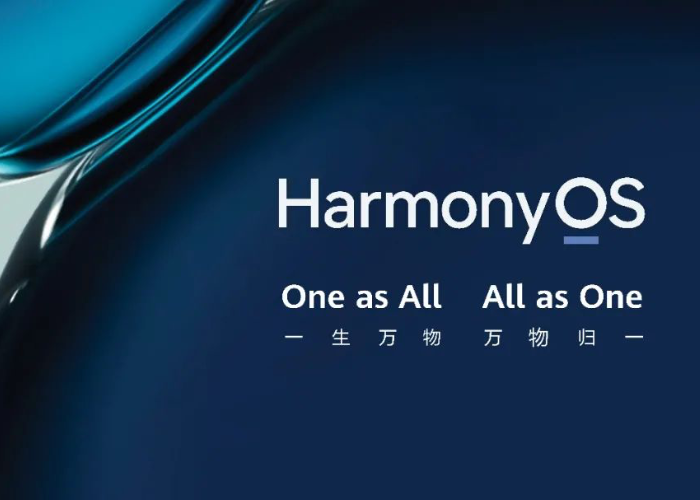 HarmonyOS needs to continue to expand its "circle of friends"
The main success of an operating system is the ecology, whether there are enough companies to join together to make the ecology bigger.
On June 2, Huawei mainly released its products, HarmonyOS ecosystem companies did not debut at the launch.
A few days ago, Huawei consumer business AI and intelligent all-scene business department vice president Yang Haisong disclosed in an interview with the surging news reporter in Shanghai, from last year to do HarmonyOS ecology to today, HarmonyOS ecology has developed 1000 hardware ecological partners, more than 1000 module and solution partners. Huawei is communicating and cooperating with the world's top 200 App manufacturers to jointly develop applications across terminal devices.
Yang Haisong also said that third-party cell phone manufacturers are very welcome to use the HarmonyOS, together with open source co-construction.
Huawei expects that the number of devices equipped with HarmonyOS will reach 300 million by the end of 2021, including more than 200 million Huawei devices and more than 100 million various terminal devices for third-party partners.