Twitter++ is a fully featured tweak which makes Twitter easier and more convenient to use. It allows you to modify how you interact with Twitter and how it handles common behaviors. It lets you easily share links and images from tweets, share tweets outside of Twitter, share direct messages, download videos, and much, much more.
However, Twitter++ downloaded from the third-party app store like Tutu app, AppValley or Tweakbox contains ads. The in-app ads may often interrupt your use of Twitter++. Panda Helper is the alternative to Tutu app, AppValley, and Tweakbox because it has already removed the in-app ads from hot tweaked apps in order to bring a better user experience. Now you can download Twitter++ with no ads from Panda Helper and enjoy its useful features.
Twitter++ Features:
No ads
Share images and links from tweets by long pressing on them
Share tweets to third-party apps with a tap and hold gesture
Save video and GIFs to your device with tap and hold gesture
Download YouTube videos from Twitter to your device
Set the default browser to open when a link is tapped
Show the keyboard on Compose instead of media screen
Automatic Long Tweet Creation - For tweets that are over 140 Chars, Twitter ++ allows you to automatically post tweet as an image or using pastebin.
Displays a confirmation when favoriting a tweet
Enable full-screen view
Video tweets of users who have blocked you
If you want to know more information about Twitter++, you can go to the link:http://www.pandahelp.vip/app/333903271?s=gg
Download Twitter++ Without ads
**step 1:** Open Safari and go to Panda Helper official website http://m.pandahelp.vip/?s=gg or Scan QR code ![Download Twitter++ Without ads](/blog/content/images/2018/02/01-7.jpg)
step 2: When the website is loaded, tap on the "Regular" option, There you can see "Download Free Version" button, tap on it.

step 3: Once done, go to your device's main Settings > General > Profiles & Device Management and trust the profile that belongs to the Panda Helper app.

step 4: Then launch Panda Helper, search for Twitter++ and install it.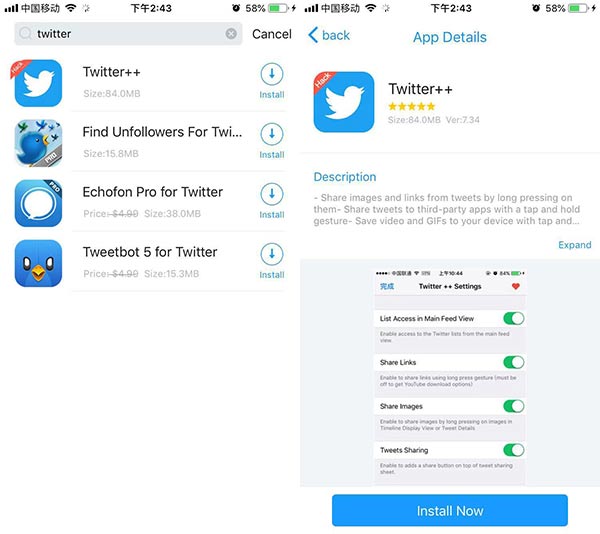 Step 5: Check out Twitter++ and enjoy it.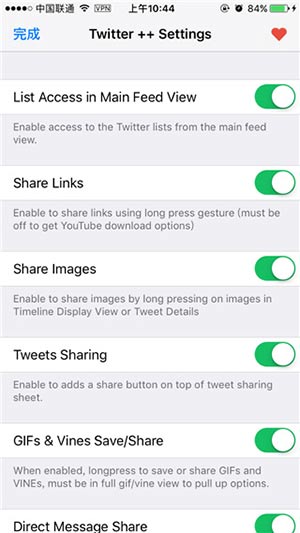 You may be interested in:
10 Best Free Tweaked apps(++apps)Without Ads For iOS
Download Youtube++ with no ads
Download Spotify++ No Ads Without Jailbreak