Apple releases iOS 14.7 beta: Home App supports setting HomePod timer
The first Beta version of iOS 14.7 was released.
The first Beta version of iOS 14.7 was released today, along with iPadOS 14.7, tvOS 14.7, watchOS 7.6 and macOS Big Sur 11.5, etc.
It's a bit unfortunate that Apple didn't explicitly give the functional changes, bug fixes and experience improvements involved in iOS 14.7 Beta 1.
9to5mac only found one thing after installation, that is, you can use the Home App to set the HomePod timer on iPhone and iPad.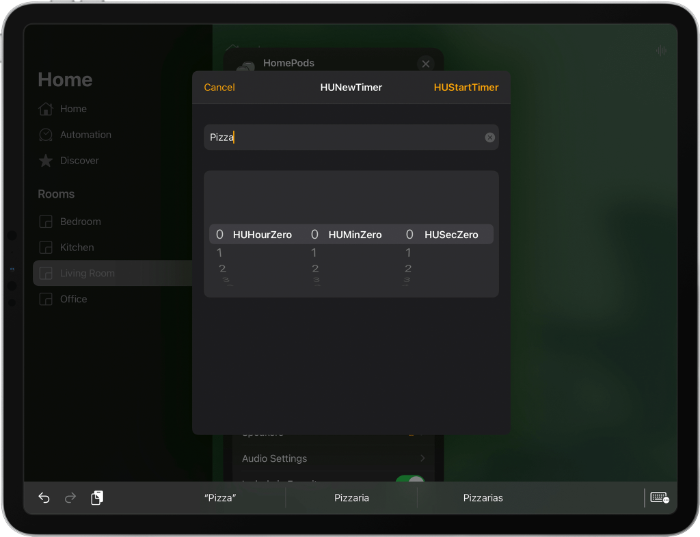 Previously HomePod can also set the timer, but must be done through Siri, now see more convenient.
When you set a new timer, the Home app asks if you want to give it a name — which you could also do with Siri. After adding the timer, you can see the countdown for all of them in the Home app and cancel them from there as well. In addition to iOS 14.7, this also requires HomePod Software 14.7 installed on your HomePods.
Right now, the feature seems to be unfinished as there are multiple text labels missing — but it's definitely something Apple is working to finish by the official release of iOS 14.7. Based on code found by 9to5Mac, it will also be possible to ask Siri on iPhone the status of HomePod timers, but this feature hasn't yet been implemented in beta 1.
However, there are still bugs in the functional text, which is yet to be improved.
It is also worth mentioning that iOS 14.6 RC fixes the Apple Watch near unlock iPhone failure, iPhone performance degradation and other problems.
Download iOS 14.7 beta profile
Download hack games and tweak apps from Panda Helper