Finch is an amazing and fun app that has helped many people with depression, anxiety, self-care, and mental health issues. The app is designed to help users track daily habits, set goals, and offer various tools to manage their mental health. You can find out the overall through the Finch app guide. Here, I'd like to share more Finch app info and some key strategies to help you use it better.
The intuitive interface of Finch is one of its outstanding features. Users can easily navigate around and see exactly how each task is progressing. The app also enables you to set timers so you don't miss any tasks or goals. Plus, the community backing of Finch is yet another excellent feature. Users can connect with others who are also dedicated to enhancing their mental health. For people who struggle with motivation, this is extremely beneficial.
Finch info 1: Pet growth stages
Your Finch will go through 5 stages of life and stop growing as an adult. It never dies. After each stage, the body color unlock will offer 3 random colors to choose from. The beak is the only exception and you should purchase from shops for any change.
The five stages are Baby, Toddler, Child, Teenager, and Adult. There is no fixed growth schedule. Your bird will grow based on your interactions. All in all, the more you use the app, the faster it grows!
Stage
Grow Days
Body Color Changes
baby
0
all gray
toddler
7
gray body & beak
child
22
head patch & wings
teenager
approx. 40
cheeks & feet
adult
approx. 60-70
and complete Finch Forest
belly patch
Check your Finch's growth
Tap the bird icon in the bottom left corner of the home screen to get a detailed view of your finch's growth. Besides height and weight, you can also check your finch's lifetime affection and energy scores. It is fun to watch them grow and develop over time. The app reveals your finch's favorite foods and other discoveries.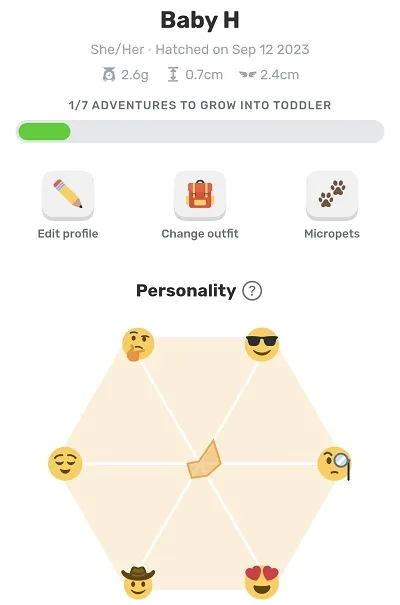 Finch info 2: What is the Finchie Forest?
Finchie Forest is one of the adventure locations. Your finch can only explore there until it is an adult. Finch requires energy to adventure. The energy needed increases as your finch ages. They spend 6 to 7 hours adventuring, which can be shortened by completing activities in the app. The more energy given by the activities, the more time is reduced.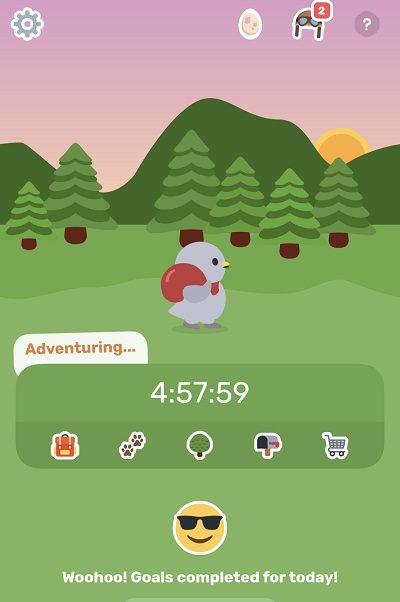 Adventure locations
Once your finch reaches adulthood, the Travel Agency will also get unlocked so that pets can travel to real-life destinations. More travel destinations are listed but not limited to the following:
Bali, Indonesia
Tokyo, Japan
Paris, France
Sonoran Desert, N. America
São Paulo, Brazil
Alps, Europe
Taipei, Taiwan
Paro, Bhutan
Serengeti, Africa
Note that Paris and the Sonoran Desert are only Plus members who can travel there. Each location has clothing specific to that location.
Finch info 3: What is Finch Plus?
Finch offers an annual subscription to Finch Plus, which opens up all the self-care features on the app.
It is worth downloading and trying, as this Finch app review will tell you. The free version provides plenty of activities on its own. However, some activities are not available to free users, and they appear with a lock symbol in the upper right-hand corner. Upgrading to the paid version of the app will grant you access to more options.
Learn More
Tap the shopping cart icon on the home screen and click the banner to know more. Finch Plus starts with a 7-day free trial, then $69.9 per year. There is no doubt you have other Plus options and can cancel the subscription at any time.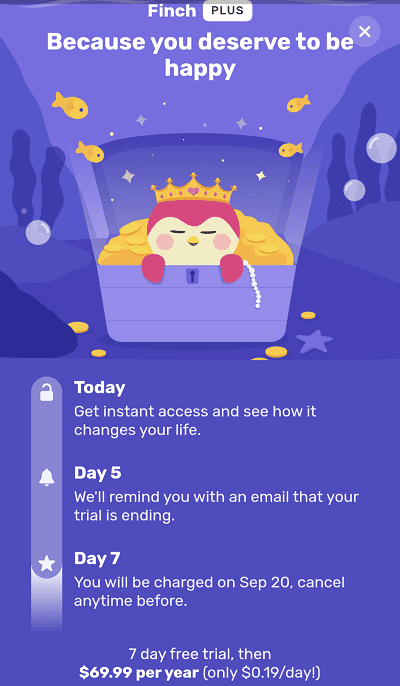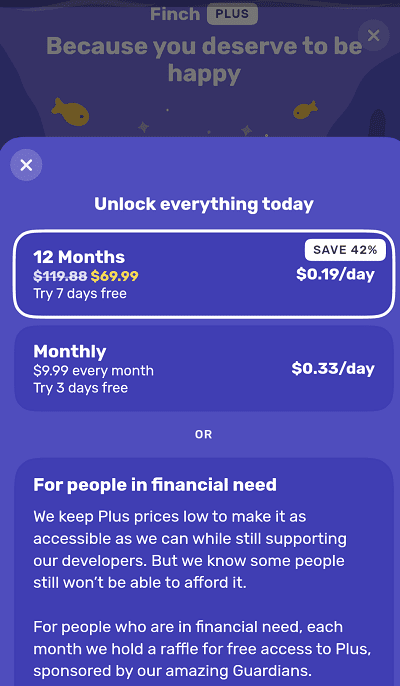 Strategies 1: How to purchase items on Finch app?
The Clothes Shop is the first shop you unlock in Finch. Exchange Rainbow Stones for clothes at Mr.Prickles' shop. There are 10 clothing categories, with the sparkles category limited to Guardians. Furthermore, each location requires corresponding clothes, as well as some that are available in every location. For other items for body and house, you should wait for more unlock shops.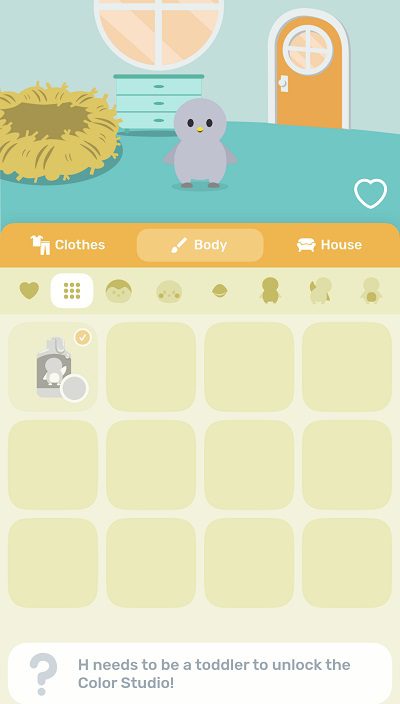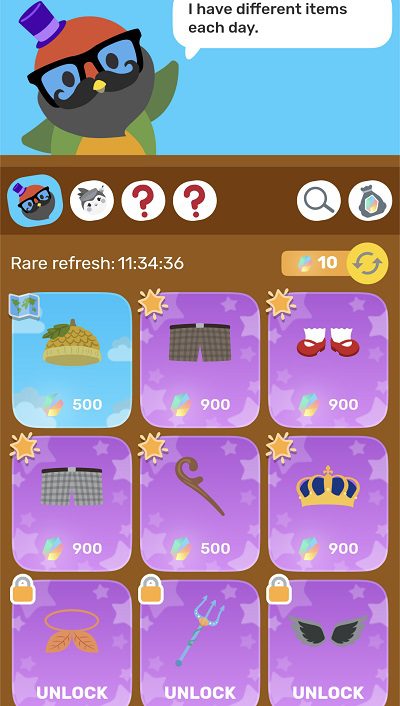 Strategies 2: Finch Plus does not work on different systems
Google Play and App Store manage Plus subscriptions separately and they do not share data. If you subscribe to Finch Plus on iPhone, it does not work on Android. In this case, try to request a refund from Google Play/App Store and then resubscribe on the new platform.
Strategies 3: Invite friends to join Finch
Each time a friend you invite joins Finch with your invite code, they get a mystery micropet, and you will unlock exclusive rewards for every accepted invite. You can find your friend code at the bottom of your tree town or in the settings. Join Finch with my invite code TSFBTZGL7W and get 600 Rainbow Stones! Let's be friends!
Find out more at Finch official website.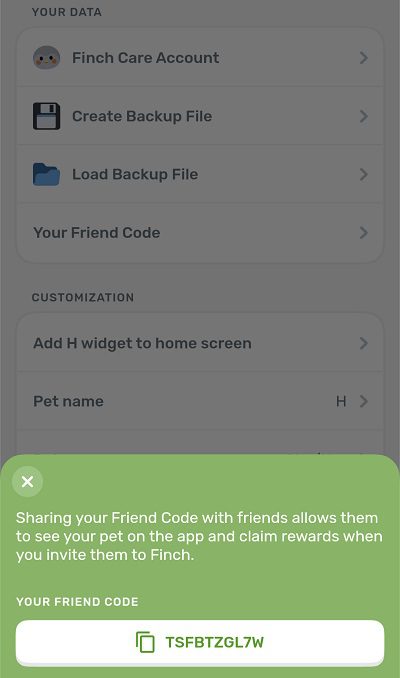 Conclusion
Overall, the Finch app provides a fun, inventive way to learn self-care skills. And to its credit, the free version of the app doesn't constantly hound you to upgrade to the paid one, so you can use all the free features with no worry. Best of all, random ads don't pop up in the app. It's time to start your journey with Finch from the free and safe Panda Helper. You can find more useful information on the Finch Self-Care Pet overview page and one-click download.