As you use third party app store, you definitely are familiar with revoke problem since it happens very frequently. It is a continuing headache for most persons so that many people choose to jailbreak their devices to avoid the problem. However, there is an another problem. After jailbreaking devices, people don't know where they can download and install hacked or tweaked apps easily on their devices.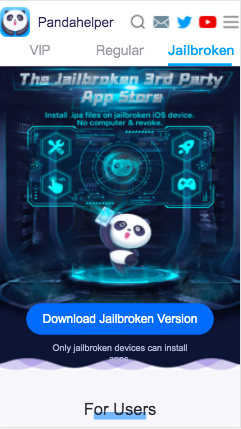 Now Panda Helper releases Panda Helper Jailbroken Version. Installing hacked, tweaked and paid apps from Panda Helper is not a problem and easier than before to get apps! You don't have to find the solutions of installing tweaked apps everywhere.
Follow our tutorial about how to get Panda Helper Jailbroken Version to enjoy your favorite games and apps without revoke!
How to Install Panda Helper Jailbroken Version?https://www.pandahelp.vip/blog/how-to-install-panda-helper-jailbroken-version/