Sometimes people need to change their DNS to make smooth network but they don't know how to do it. Follow this detailed guide to get it.
How to change DNS on iPhone and iPad?
Please connect WIFI and then perform the following steps.
Step 1: Go to Settings and open WLAN or WI-FI.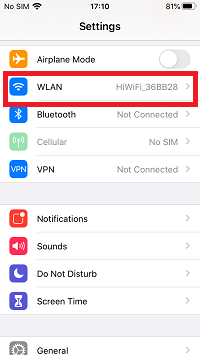 Step 2: Tap "i" button, find "Configure DNS" and tap it.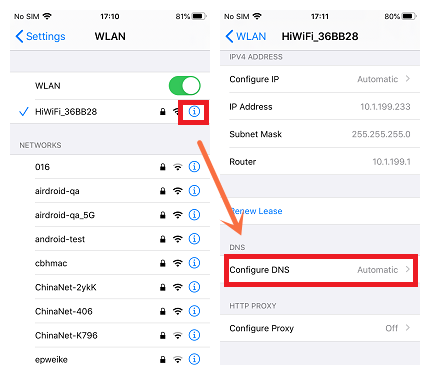 Step 3: Select "Manual" and delete the existing DNS server.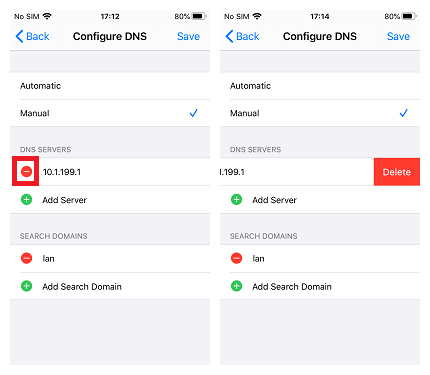 Step 4: Add two DNS servers and tap "Save".
We use 8.8.8.8 and 114.114.114.114 IP address of DNS servers for example. It is the same method to add other DNS servers you want.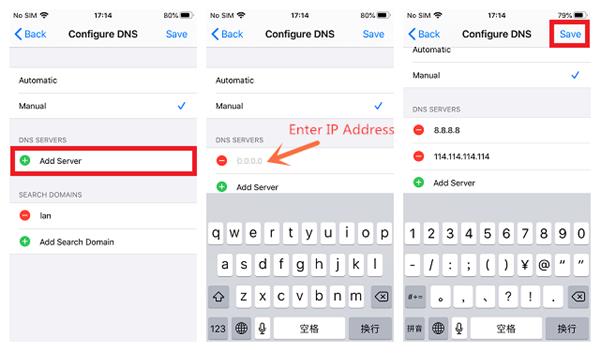 Note: If you want to use the previous DNS server again,go back to "Configure DNS", select "Automatic" and tap "Save". The previous DNS server will come back.