What is Roblox?
Before learning how to get Roblox player download, let's know more about it.
Probably you have already played most of the famous sandbox games, and you're wondering about the newest sandbox game version to keep you and your friends busy. If that is the case, then Roblox is the latest game on the market, more of a gaming platform.
Roblox is a vast collection of games developed on the Roblox platform by different game creators, mostly the players.
Roblox itself is not a single game brand but a system for facilitating other games. As a player, you create a character and choose the favorite game you want to play using that character.
Roblox embraces a unique approach to game graphics by mixing lower-quality designs with the highest-resolution elements, although the LEGO vibe dominates. 
It is a platform where millions of players come together daily to create, imagine and share their experiences with other players in an immersive, user-generated 3D world. Roblox has limitless games, just like creators' imaginations on the platform.
Roblox makes it possible for players to interact and travel worldwide while creating large communities and attempting to develop their unique ideas.
Although the Roblox development team moderates and does the oversight role, the Roblox games are mainly developed by players. Games are constantly being added, and as a player, you can add a game of your own.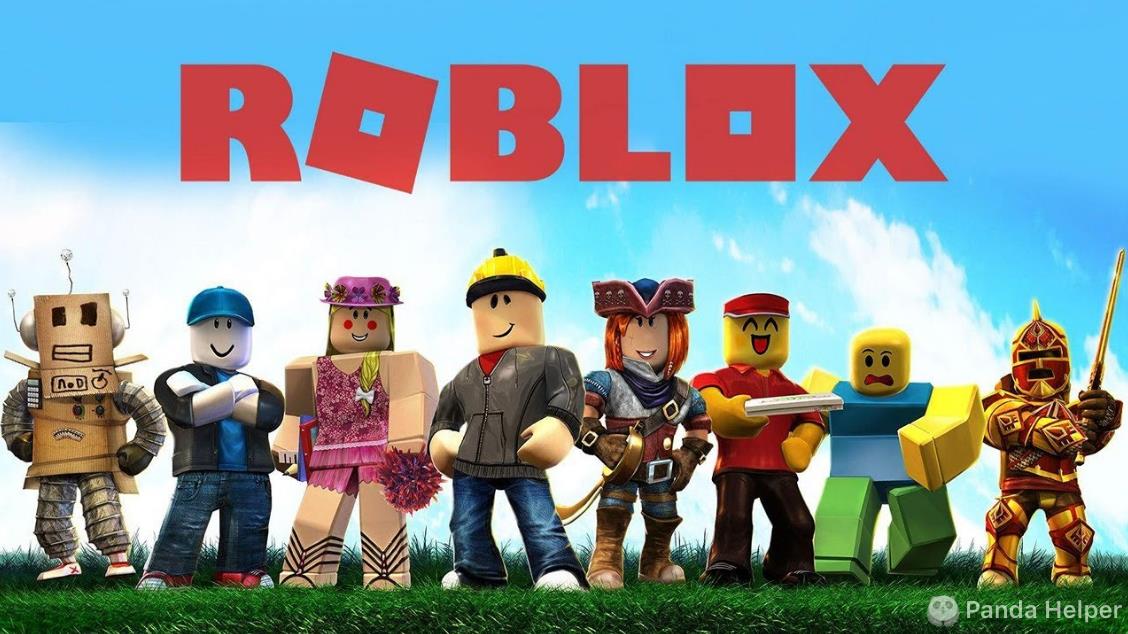 Content:
  What are the similarities between Roblox and Minecraft
  Difference between Roblox and Minecraft
How to get Roblox player download for free
Roblox VS. Minecraft
What are the similarities between Roblox and Minecraft?
Both Roblox and Minecraft embrace the sandbox concept to create their games.
This implies that players can build and use their unique imaginations to establish their world within the game rather than competing with other players to move to game levels using a specified number of earned points or items. 
Besides, there is no specific set of a storyline in the game. Instead, there are various in-world events that players can participate in to earn valuable items or else share their experiences with fellow players. 
Both games emphasize the customized experience to make the game more interesting.
There is an open-world mechanism so that players can freely explore almost any place unrestricted.
Both Minecraft and Roblox sell in-game extra and out-of-game merchandise for income generation.
Difference between Roblox and Minecraft.
One of the most striking differences between Minecraft and Roblox is the game structure. 
While Minecraft is a game by itself (a self-contained game) where players can create their world through block manipulation, in Roblox, players only have access to the various games.
In terms of content, Minecraft is more predictable. Every player uses the same standard content to play, while in Roblox, players have access to entirely different experiences from the start of the game based on their choices.
The source of mods is also a significant difference between these two games. While the core game development team usually creates Minecraft mods, mods in Roblox are ideally created by players.
The Minecraft mods are meant to improve the player's experience from the previous games, while mods in Roblox change the player's experience entirely.
Another significant difference between these two games is the cost of each game. 
Typically, Minecraft is a high-demand video game, and a player is required to buy the game before they can start playing. The starting price is $ 30 for the standard pack and the advanced pack with extra features for $ 50. 
On the other hand, Roblox does not cost a penny to play, and anyone above the age limit can register their account and start playing. It may be why so many players want to know how to download Roblox hacks for iOS.
Features of Roblox
Indeed, one of the most prominent features of using Roblox is free-to-play. Anyone above the age limit can sign up for an account and start playing their chosen game without paying a penny. It is the reason behind the platform having the highest number of subscribers.
The fact that new content is developed continuously in Roblox gives the platform an upper hand over other video gaming platforms. Thanks to the large community of developers on the forum, new and advanced game mods are always being added daily.
The chances of letting your child develop a skill from other players' experiences are pretty unique in Roblox. Indeed, this feature makes Roblox like a typical game developer, which is an excellent way for your child to explore the possibility of becoming a game developer or content creator.
Having an opportunity to experience games crafted by others for the platform helps establish a stronger community and allows your child to review the work of other players.
Roblox utilizes a more advanced coding system that typically comprises creating code for a particular game. For that very reason, many young players are coming up with new content to practice their coding skills. Indeed, some Roblox developers have already turned their development efforts into profitable businesses generating thousands of dollars. So, if your child is passionate about coding as a career, then Roblox may be the ideal platform for them compared to Minecraft.
Roblox makes it possible for players to create virtual items and buy and sell items that can be used to decorate virtual characters, thus serving as avatars on the site. 
Any player can buy clothes, but only players having a Premium membership subscription can sell these clothes. 
The sale of body parts, accessories, special gears, and packages featuring on the official Roblox user account is limited to Roblox administrators.
The game is made such that it helps to enhance the creativity and innovation of its players. A player can create new games and play games developed by other players. You have to make a Roblox account and start playing.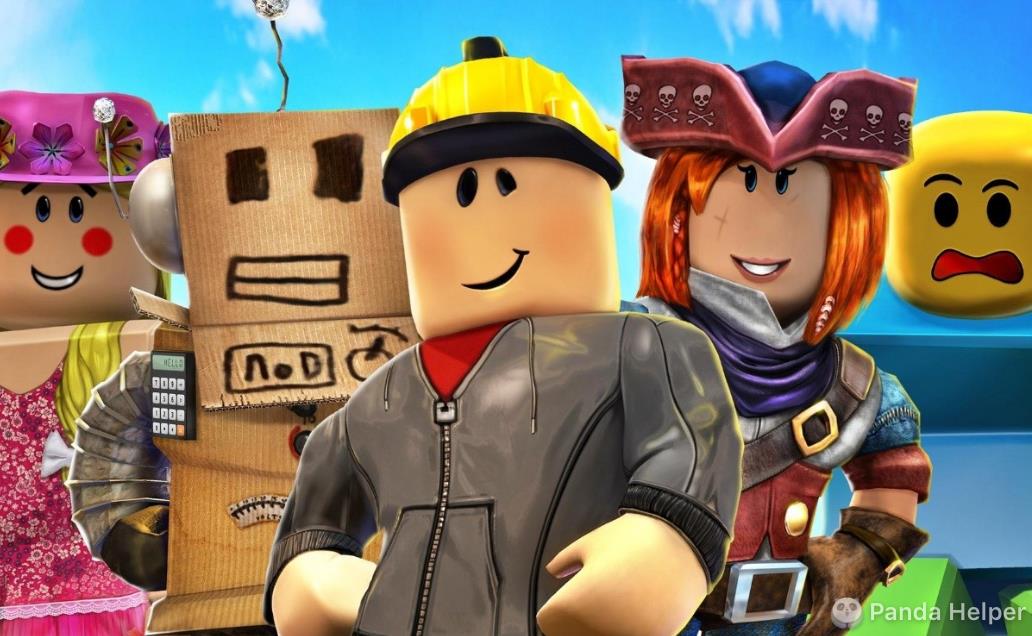 Tips of Roblox
After understanding the general gameplay of Roblox, I will introduce some tips for modded Roblox:
How to play Roblox?
Hey, you have come across this fantastic game and want to know how to play it more effectively! Here are a few proven tips to achieve that.
Make sure you chat with other players.
Fortunately, the game includes chatting gears that make it easy for you to chat with other players. Don't hesitate to speak with a new player. Click/Press the" I" button, type of message, and Click/press Enter to send your message. However, offensive and irrelevant messages are not welcomed in the chatbox. Using objectionable content might get you being reported, leading you to lose your account once the authorities verify the allegations and delete your account.
Make Vehicle/Objects Fly.
It is possible to make vehicles/objects fly; you have to insert the skateboard vehicle on your thing. The feature is found in the game's insertion section. Enter the plane tool from the same insertion section. Choose the plane tool and ride your skateboard in the open air when riding the skateboard. You can do it with other vehicles to make it more fun.
Make Everything Freeze.
Why not freeze everything in the game! You achieve this by pressing the Ctrl and F1 functions on your keyboard simultaneously. You can undo this by pressing the same buttons at the same time.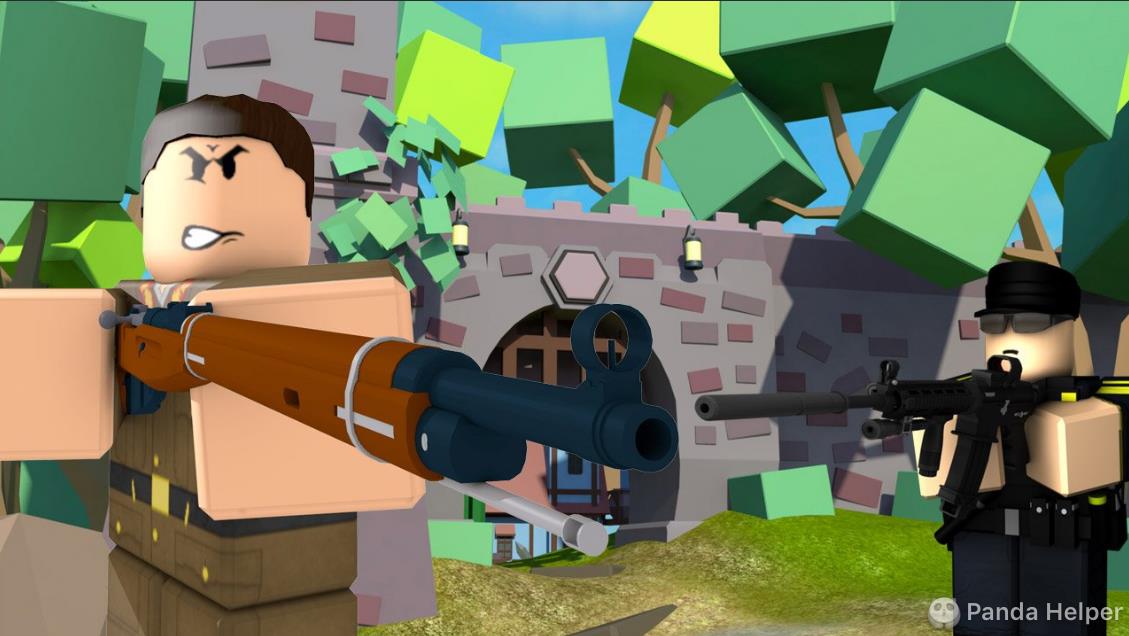 Make use of all dance moves in the game.
The games shop is full of dance moves. When you buy them, you boost your Roblox to accomplish more stuff. You need to press the UP arrow on your keyboard with the S button. Your character will make dance moves with a lot of ease.
How to get Roblox player download for free
After learning so much about Roblox, some players may be interested in it. And at the same time, we may have the same doubts about how can we hacks for Roblox jailbreak and how can we get the Roblox player download for free? If you have the same doubts, you have come to the right place. Here comes Panda Helper. We can get the Roblox player download for free and get the Roblox hack Apk without jailbreaking. In addition, the Roblox download from Panda Helper also supports the Panda Speeder, Cheat Engine, Auto Clicker, Auto Touch, and other hack functions.
Don't hesitate. Let's experience it together.