Overview of Instagram
Before learning how to get the Instagram download, let's know more about it first.
A picture is worth a thousand words; Instagram perfectly represents this statement. With over a billion active users worldwide, Instagram has become the ultimate tool for creativity, business promotion, and staying connected with friends and family. Today, we explore Instagram, its functionalities, and unique features and discuss Instagram++ – a popular modified app that unlocks additional features.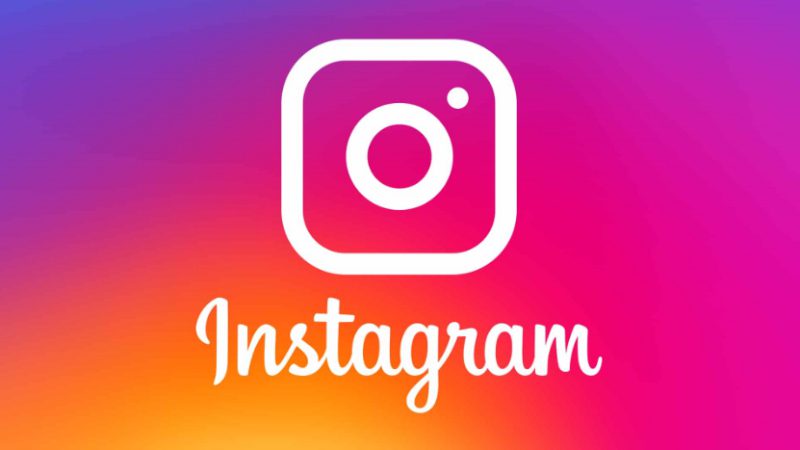 What is Instagram++?
Instagram++ is a hacked version of the Instagram app, offering additional features and functionalities that can enhance the user experience. Instagram++ is unavailable as a third-party app on the App Store or Google Play. Users can download and install it without jailbreaking their devices through the platform Panda Helper.
How to download Instagram++ without jailbreak?
To download and install Instagram++ on your device without jailbreak, follow these steps:
First, open Safari to go to the Panda Helper official website to download and install the Panda Helper VIP.
Then, launch Panda Helper, and search for Instagram++.
Next, download and install Instagram++ on your Phone.
Finally, launch Instagram++, log in to your account, and enjoy enhanced features!
Features and tools of Instagram
Instagram offers many features designed to help users stay in touch, express creativity, and explore the world of stunning visuals.
– Photo and video sharing
The core feature of Instagram – users can share single or multiple image/video posts and engage with others through likes, comments, and shares.
– Stories and Highlights
Short-lived content that disappears after 24 hours, Instagram Stories provides an engaging way to update your followers. Highlights allow for the preservation of Stories, organizing them into thematic collections and making them accessible from your profile.
– Direct Messaging
Private conversations are made simple with Direct Messaging (DM). Share text and media, and even create group chats to stay connected with friends, family, and clients.
– IGTV and Reels
IGTV allows long-form videos of up to 60 minutes, catering to content creators, while Reels are short-format videos (15, 30, or 60 seconds) designed with musical and visual effects akin to TikTok.
– Instagram Live
With Instagram Live, broadcast live video streams to your followers, helping you connect with your audience in real time and increase engagement.
– Instagram Shop and Explore
An online platform for businesses and creators to sell products. Explore page is a personalized content discovery platform. It introduces users to new, popular, and relevant content based on interests.
Facebook vs. Instagram
When talking about Instagram, we may think about Facebook. Today, let's learn more about them.
Facebook and Instagram are two of the most popular social media platforms owned by Meta Platforms, Inc. (formerly known as Facebook, Inc.). While they have some similarities, they also differ in various aspects. Here's a comparison of the two platforms:
| Feature | Facebook | Instagram |
| --- | --- | --- |
| Purpose | Initially designed for college student connections, now targeting a more general audience for sharing status updates, photos, videos, and more. | Primarily a photo and video sharing platform, focusing on visual content and targeting a younger demographic. |
| User Base | 2.91 billion monthly active users. | 1 billion+ monthly active users. |
| Demographics | Wide age range with a more balanced audience in terms of age and gender. | Skews towards younger users with majority of the users aged between 18 and 34. |
| Content Types | Status updates, photos, videos, links, events, groups, pages, marketplace, gaming, news, and advertisements. | Photos, videos, Stories, IGTV, Reels, Guides, Shop, and advertisements. |
| User Interface | More complex interface with a desktop version, features are embedded in various sections of the platform. | Simpler and more visually appealing interface, optimized for mobile devices, and geared towards quick browsing. |
| Popularity with Businesses | Extensively popular for businesses, with many small and large businesses using Facebook Pages to promote their products and services. | Gaining popularity with businesses, especially for visually-driven products and services, and influencer marketing. |
While Facebook offers more features and caters to a broader demographic, Instagram provides a more visually-oriented and streamlined experience. The choice between the two platforms would depend on the purpose, target audience, and type of content one wants to create or consume.
Some Apps similar to Instagram
After learning so much about Instagram, let's learn more about its similar apps.
Snapchat: A multimedia messaging app with unique features like Snap Map and disappearing content.
TikTok: A platform that focuses on short-form video content creation and sharing.
Pinterest: A visual discovery tool helping users find inspiration for creative ideas and products.
VSCO: A photography app that focuses on capturing, editing, and sharing high-quality images.
FAQs
Some users may have doubts about Instagram, so let's know more about it.
Instagram FAQs
A: Parental guidance is necessary. Instagram's minimum age limit is 13, but it contains content that might not be suitable for children without supervision.
A: Yes! You can switch your account to Private, allowing only approved users to view your content.
A: The Instagram website does not support content uploading. However, third-party applications enable this functionality.